We're in the thick of summer now and with that comes those great summer dinners. Take out a cold one and relax with these easy to make summer dinner ideas that are sure to make the family happy! These dinners are really good, light, and will save you a bunch of time. Why sit in a hot kitchen for a few hours making dinner while you could easily just throw it in a crock pot instead? It's time to relax, so enjoy it!
22 Easy Summer Crock Pot Dinner Ideas
If you want to view the full recipe or instructions for these crock pot dinners, please click the link under the description of each meal. Hope you enjoy!
Don't forget to follow us on Pinterest for more great recipes and ideas, and if you would be so kind, please help us share this information by pinning it to your summer and crock pot boards!
Crock Pot Chicken Tacos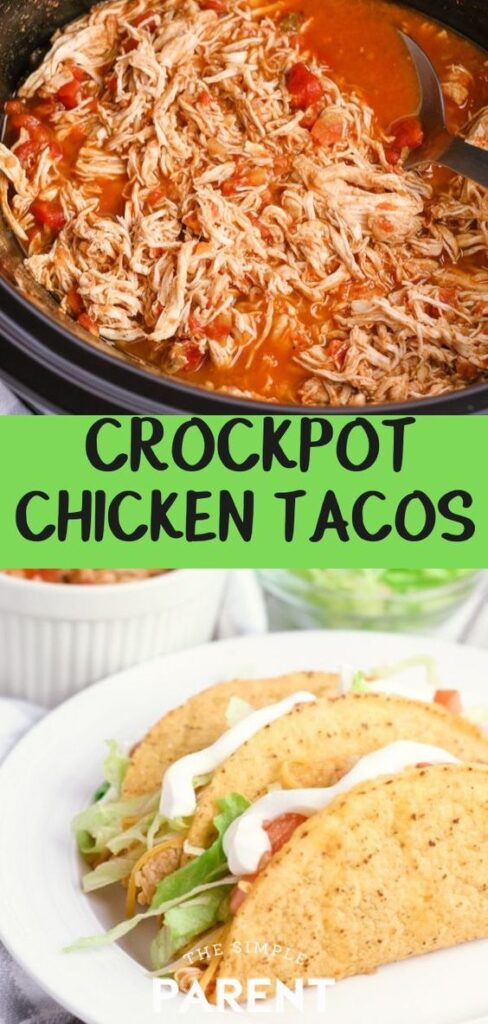 Tuesdays are for tacos! Even if you're busy with all the things that your family's life has on the calendar, you can still have delicious tacos at home by making Crockpot Chicken Tacos!
From: The Simple Parent
Crock Pot BBQ Ribs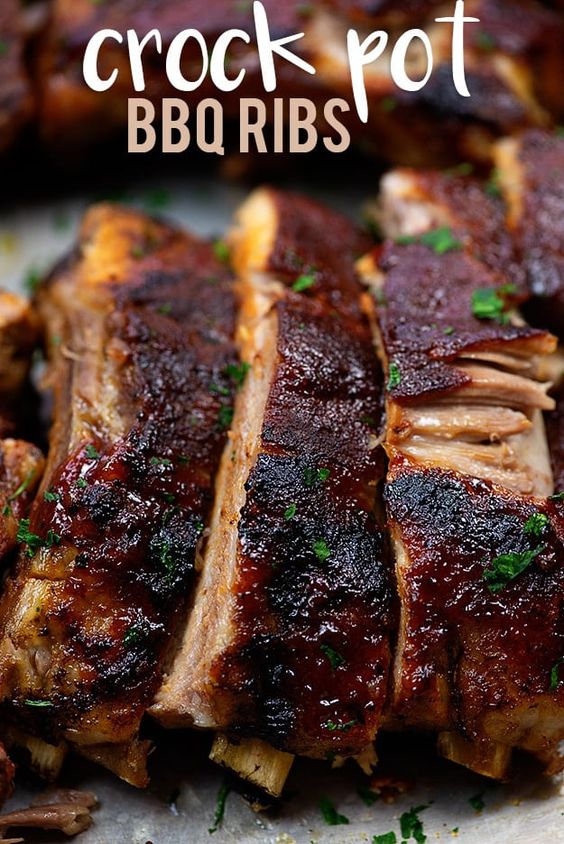 My slow cooker ribs recipe starts with a homemade dry rub. You can use a store-bought version if you must, but I swear, my bbq rub is AMAZING and you really don't want to miss out.
From: Buns in my Oven
Slow Cooker Jamaican Jerk Chicken

Your favorite Caribbean flavors are combined in the slow cooker for this easy and healthy Jamaican jerk chicken recipe.
From: Fit Slow Cooker Queen
Crock Pot Beef & Broccoli

There are recipes that think they are low maintenance (the friend who tells you she doesn't plan to dress up for dinner, then shows up 30 minutes late in heels), and then there are recipes that are actually low maintenance (the friend who arrives in sweats to hang out and eat Asian food on your couch). This healthy Crockpot Beef and Broccoli belongs in the latter category.
From: Well Plated
Crock Pot Creamy Chicken and Summer Squash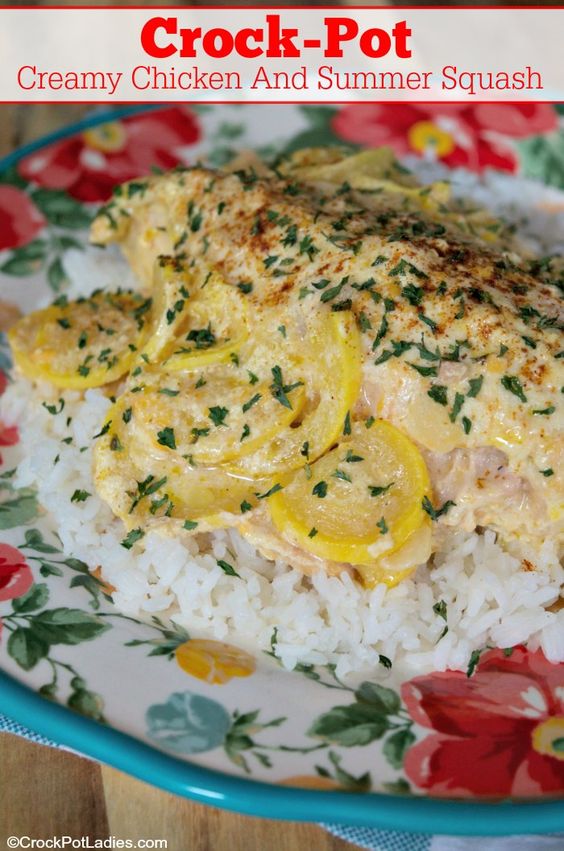 We love this time of year when we can use our garden to supplement our meals with recipes like Crock-Pot Creamy Chicken and Summer Squash.  Any summer squash will work for this recipe.  I used yellow squash, but you can also use zucchini, crookneck squash, cousa squash, pattypan squash, or globe squash.
From: Crock Pot Ladies
Crock Pot Pierogi Casserole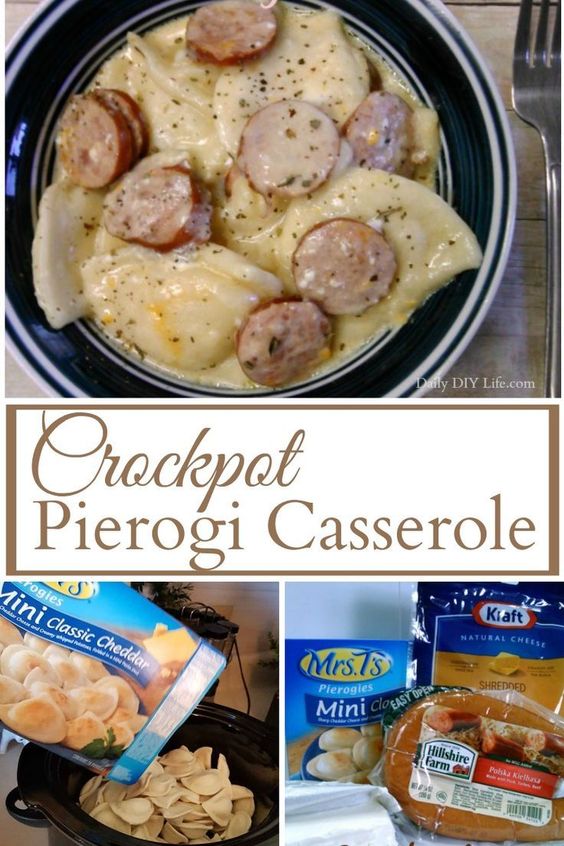 Crockpot Pierogi Casserole has been a family favorite for years. If you love quick and easy recipes that are packed with flavor, this will quickly become one of your family favorites as well. Pillowy pierogies, cooked in a flavorful cream sauce with tender, spicy kielbasa mixed in, what's not to love about that?
From: Daily DIY Life
Crock Pot French Dip Sandwiches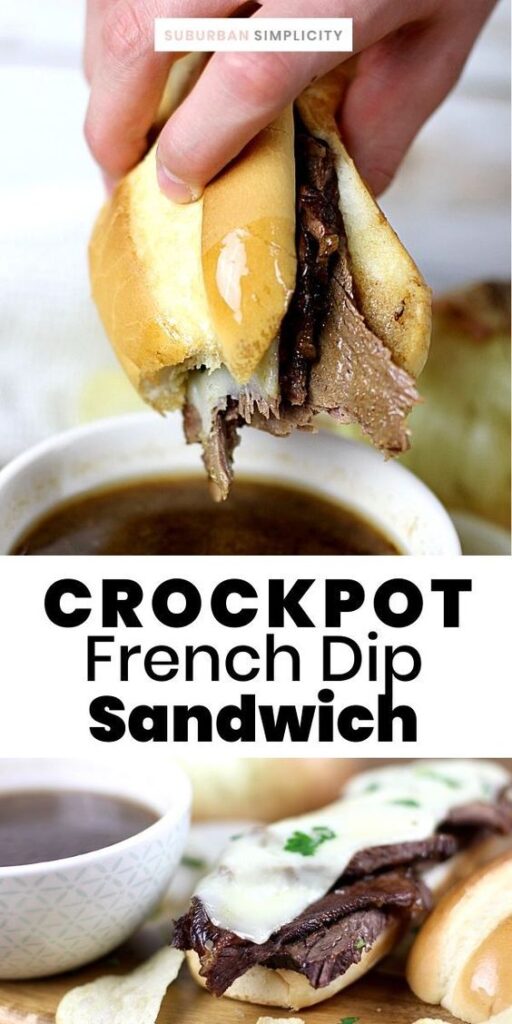 Crock Pot French Dip Sandwiches are an easy dinner idea that you'll fall in love with. Tender beef atop a toasted sandwich roll with an incredibly delicious dipping sauce makes this 5-ingredient, slow cooker recipe a winner!
From: Suburban Simplicity
Slow Cooker Shrimp Boil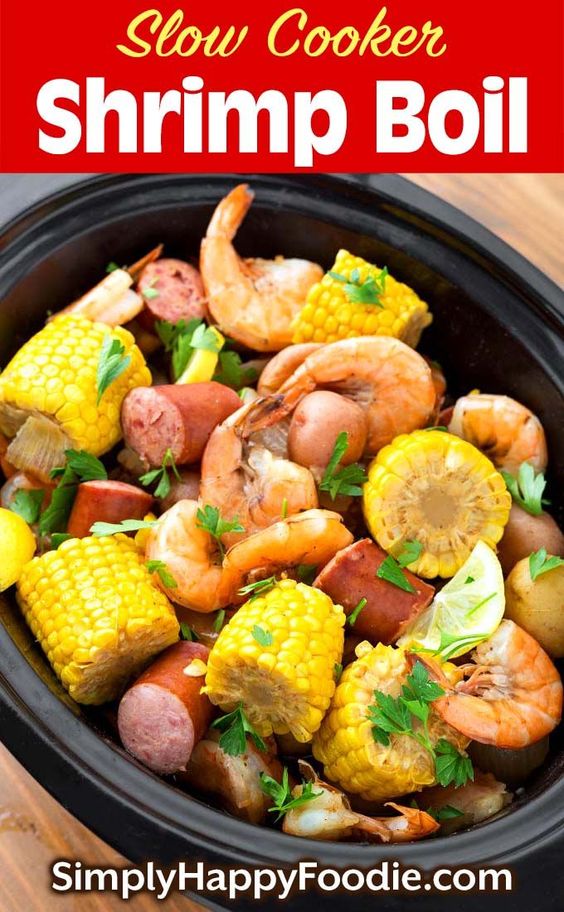 Slow Cooker Shrimp Boil is a fun Summer dinner (or any time) that you get to eat with your hands! Juicy corn, perfectly cooked shrimp, sausage, and potatoes are all cooked in a flavorful broth with Cajun/Creole spices. Crock pot shrimp boil is a fun recipe to serve at a dinner party or backyard barbecue!
From: Simple Happy Foodie
Crock Pot Pierogi and Kielbasa Casserole

I am always so thankful when I get feedback from previous recipes I've shared on here. As fun and popular as the Instant Pot electric pressure cooker is right now, folks still really rely on their slow cookers for everyday meals. So I am so happy to hear you guys still want these super simple crock pot meals!
From: The Country Cook
Slow Cooker Pork Carnitas
Try this authentic Slow Cooker Pork Carnitas Recipe for a meal that is so tasty while being very easy to prepare. From tacos and burritos to salads and more, this crispy pork will be delicious however you decide to serve it.
From: Eating On A Dime
Crock Pot BBQ Chicken Summer Salad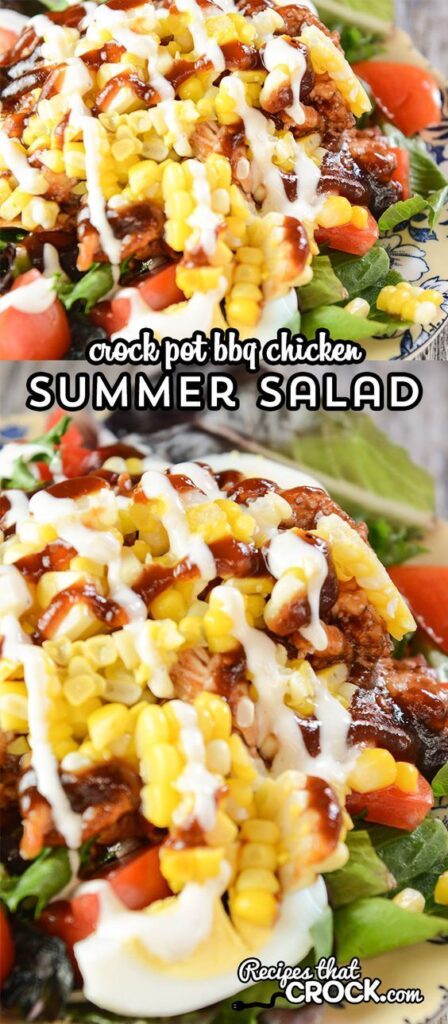 This is our favorite go-to salad when the veggies at the grocery store start looking like they have that summer flavor… you know what I'm talking about, right? This salad has all the flavor of a backyard bbq and is a great way to get the family to eat their greens!
From: Recipes that Crock
Slow Cooker Taco Soup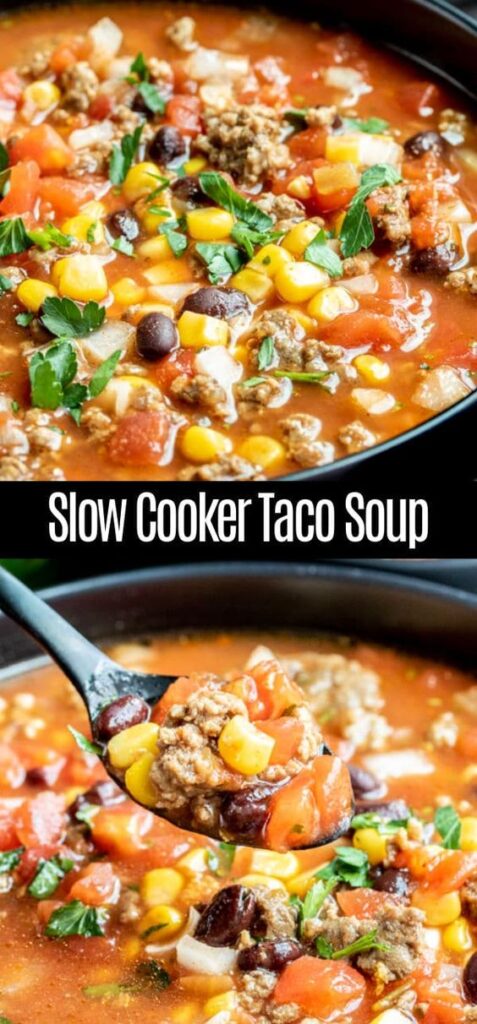 This Slow Cooker Taco Soup recipe was one of my grandma's favorite easy dinners, and she used to make it all the time. The broth is flavored with ranch dressing and taco mix, and combined with tomatoes, black beans, and corn, so it has a Tex-Mex flavor.
From: Home Made Interest
Slow Cooker Hawaiian Chicken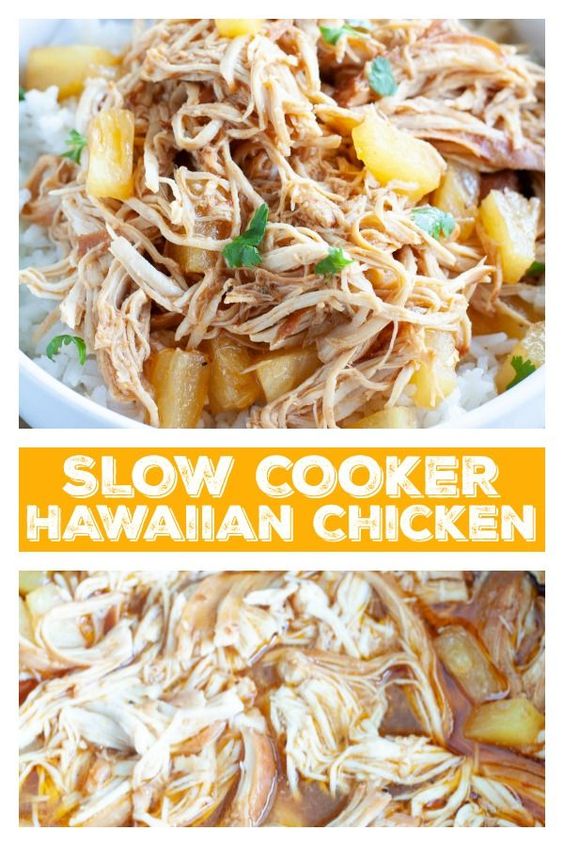 This recipe uses an easy homemade BBQ sauce. Stir together butter, brown sugar, ketchup and Worcestershire sauce. Stir over medium heat until the butter melts and then pour over chicken in the slow cooker. Pour in a can of pineapple tidbits with the juice. Cover and cook.
From: Food Lovin Family
Crock Pot Hawaiian BBQ Chicken

If you want a fabulous dinner then this is the crock pot hawaiian bbq chicken recipe for you! I am IN LOVE! Not only does it tastes like you have been cooking all day, but it is also VERY frugal friendly. Today, we are cooking Crock pot Hawaiian BBQ Chicken. It is the best hawaiian chicken recipe.
From: Eating On A Dime
Crock Pot Creamed Corn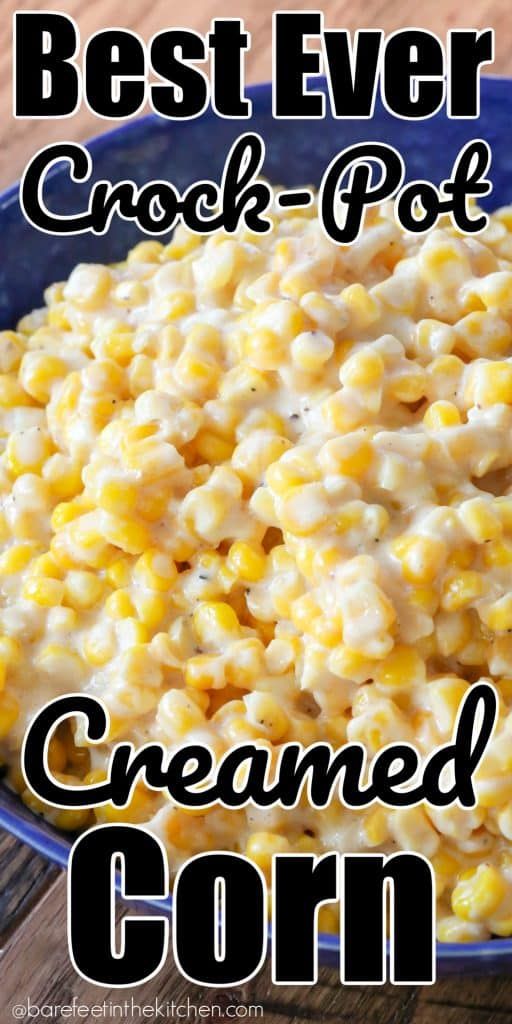 My favorite thing about this dish is that it is made in the Crock-Pot. No watching, no stovetop, no oven space required, no serving dishes taking space in the refrigerator.
From: Barefeet in the Kitchen
Crock Pot Queso Chicken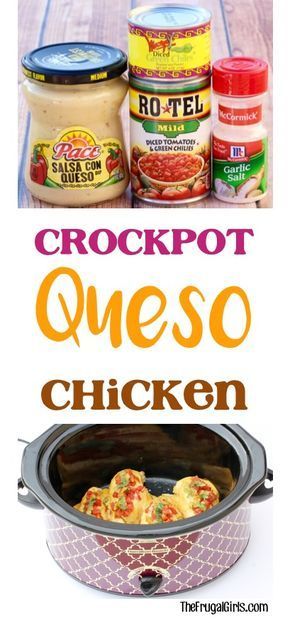 Are you ready to give Taco Tuesday a kick in the pants this week?  This Crock Pot Queso Chicken Recipe is like having a fiesta celebration on a plate!  It's the perfect blend of spice and zing drowning in cheesy liquid gold!
From: The Frugal Girls
Pineapple Pulled Pork Tacos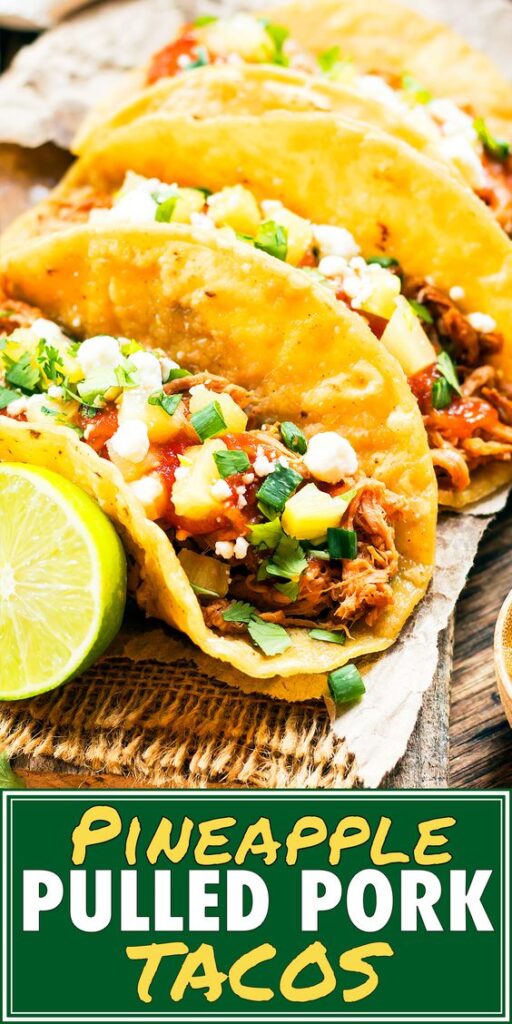 Slow cooker pineapple pulled pork recipe that can be served in tacos or on a bun for a burger.  As a bonus, it is served with a delicious, homemade pineapple BBQ sauce!
From: Evolving Table
Crock Pot Hawaiian BBQ Chicken Sandwiches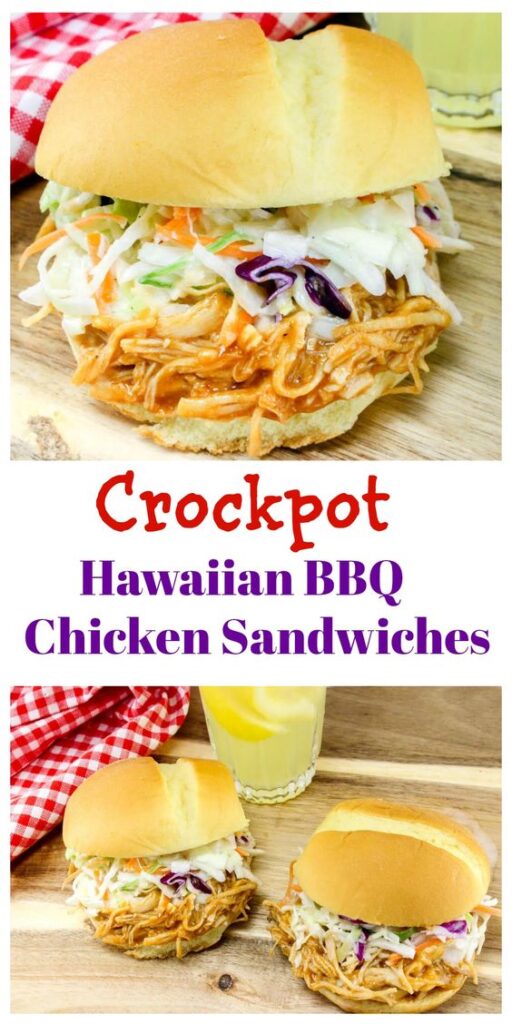 To me, food just seems to taste better when it's eaten outside.  Am I right? That is why these Crockpot Hawaiian BBQ Chicken Sandwiches are the perfect spring/summer meal.  They are really easy to make and they definitely taste better when eaten outside.
From: Mass Hole Mommy
Crock Pot Hawaiian Barbecue Chicken

Crockpot Hawaiian BBQ Chicken – Delicious and easy to make in the crock pot, this Hawaiian BBQ Chicken combines the rich flavor of barbecue sauce with sweet pineapple!  A simple, family favorite, weeknight dinner.
From: The Salty Marshmallow
3 Ingredient Crock Pot Hawaiian Chicken

This crockpot Hawaiian chicken recipe is so versatile and is great for leftovers.  You can serve this over rice but if you are trying to limit the amount of white rice in your diet, it also goes well with a side of green beans.
From: Kelly Leigh Creates
Easy Crock Pot Pizza Casserole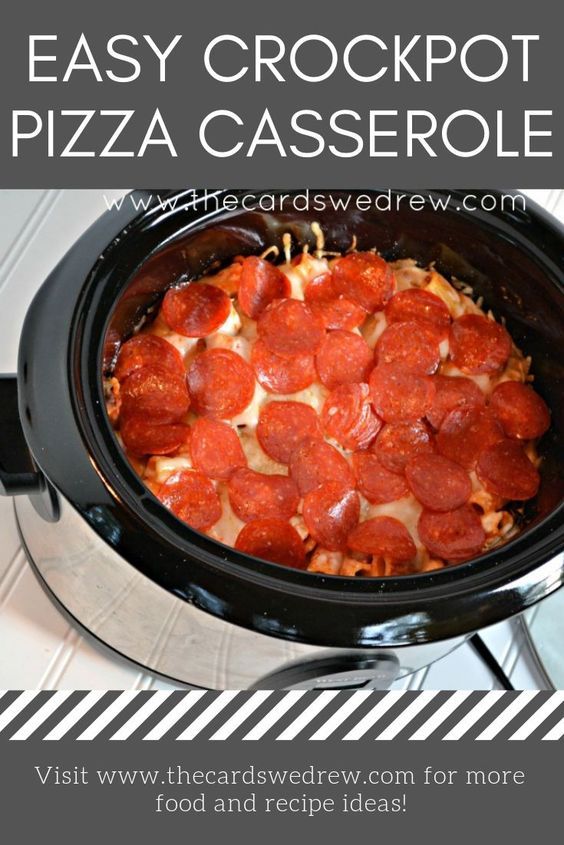 These last few weeks I truly feel like I have been running around with my head cutoff. Between work and home life, with sports and lessons in between, my family is constantly on the go. One of my FAVORITE recipes for busy weeknights is this yummy and EASY Crockpot Pizza Casserole.
From: The Cards We Drew
Crock Pot Buffalo Chicken Pasta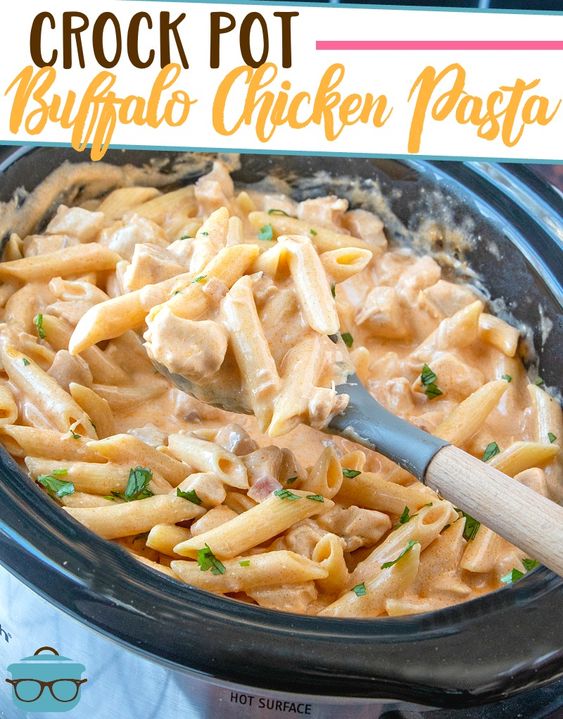 One of the top questions I get here at The Country Cook are for more slow cooker recipes. I happen to love using a slow cooker so I'm always excited when I get my hands on a crazy-good new recipe to make in it! And this next recipe is a winner, winner, chicken dinner!
From: The Country Cook
Pin these Summer Crock Pot Dinner ideas for later!
If you enjoyed this roundup of summer crock pot dinner ideas, please take a moment to pin them to your crock pot boards on Pinterest!
Also, follow us on Pinterest for more great recipes and ideas!