It's the Christmas season again and with that comes parties and get togethers with the family. One thing that I've always had at our get togethers is a nice variety of Christmas cocktails for the adults. A nice home made eggnog is always welcome in our house and everyone seems to love it.
I went ahead and compiled a post with some of the best Christmas cocktails available on Pinterest. Give some of these cocktail recipes a try at your holiday party this year and you'll be a big hit!
Enjoy!
21 Christmas Cocktails For A Crowd
If you want to view the full recipe or instructions for these delicious cocktail recipes, please click the link below the image. Please imbibe responsibly!
Also, don't forget to follow us on Pinterest for more fantastic recipes and ideas, and if you could, please help us share these ideas on Pinterest by pinning them to your Christmas and Cocktail boards.
The Lit Reindeer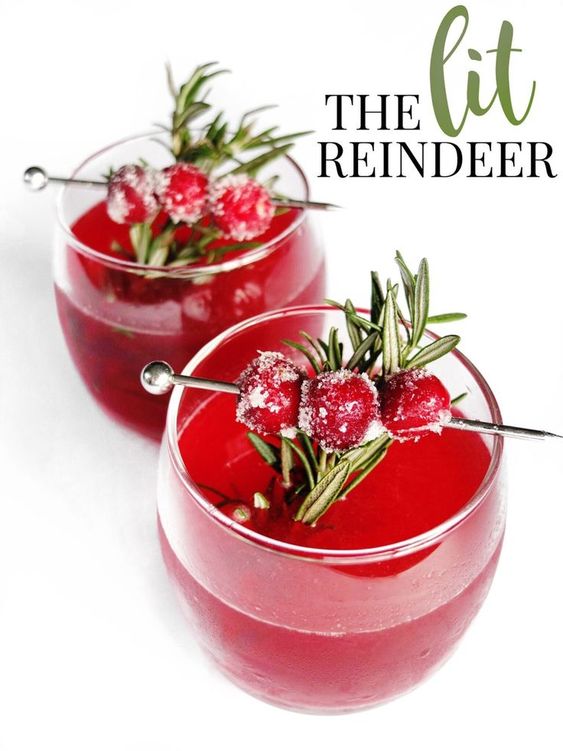 All you do is take vodka (or cranberry vodka), cranberry sauce, lime juice, simple syrup (optional) and a rosemary sprig to a cocktail shaker. Give it a hard shake for about a minute since you are working with a thicker liquid with the sauce. Then pour on ice or leave it martini style. It's strong like a martini but that's why it's LIT! That's it! Can you get any easier or tastier?
From: Elle Talk
Christmas Cocktail with Coconut Rum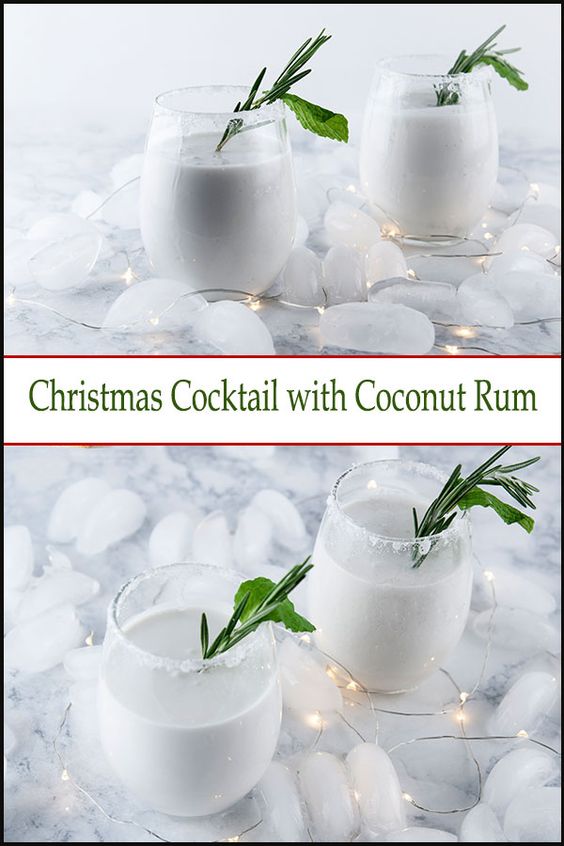 This Christmas drink with coconut rum and mint brings a taste of the tropics to any holiday celebration. Perfect for Christmas or Christmas in July, this festive drink will have you dreaming of a white Christmas on the beach.
From: Seasoned Sprinkles
Grinch Punch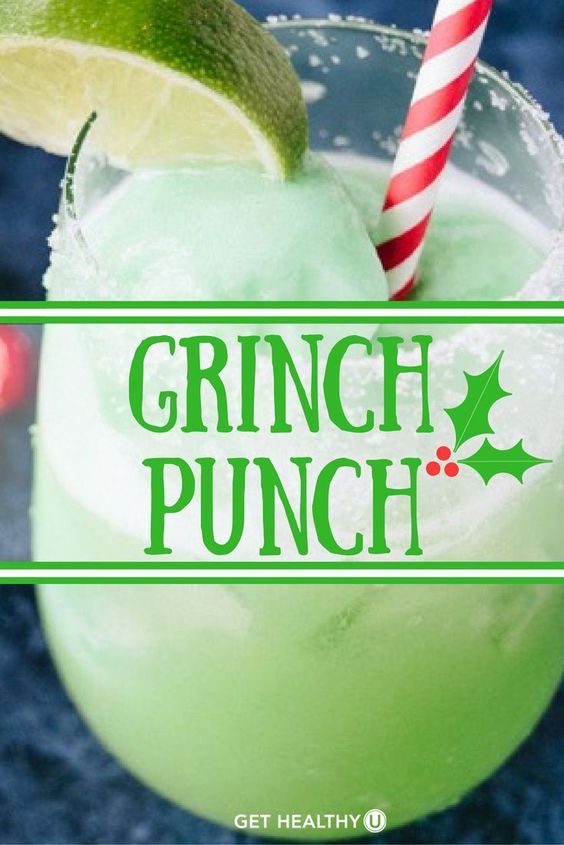 This fizzy Grinch Punch cocktail is a holiday favorite every year! We love this simple holiday cocktail recipe because it tastes like a creamy citrus dessert drink, but is much lower in calorie than most holiday drinks.
From: Get Healthy U
Eggnog White Russian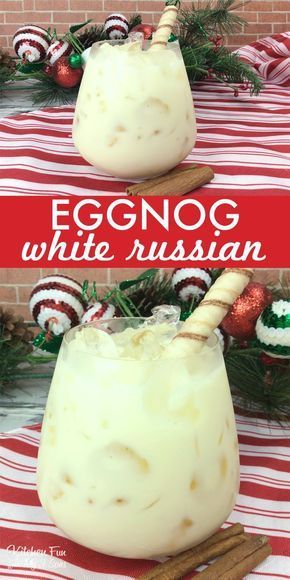 This White Russian Eggnog recipe is a quick and easy winter cocktail for adults that will be the hit of your holiday party.
Get the grown ups together to make this yummy cocktail. It is perfect for your office holiday parties or gift exchanges.
From: Kitchen Fun with My 3 Sons
Pomegranate Paloma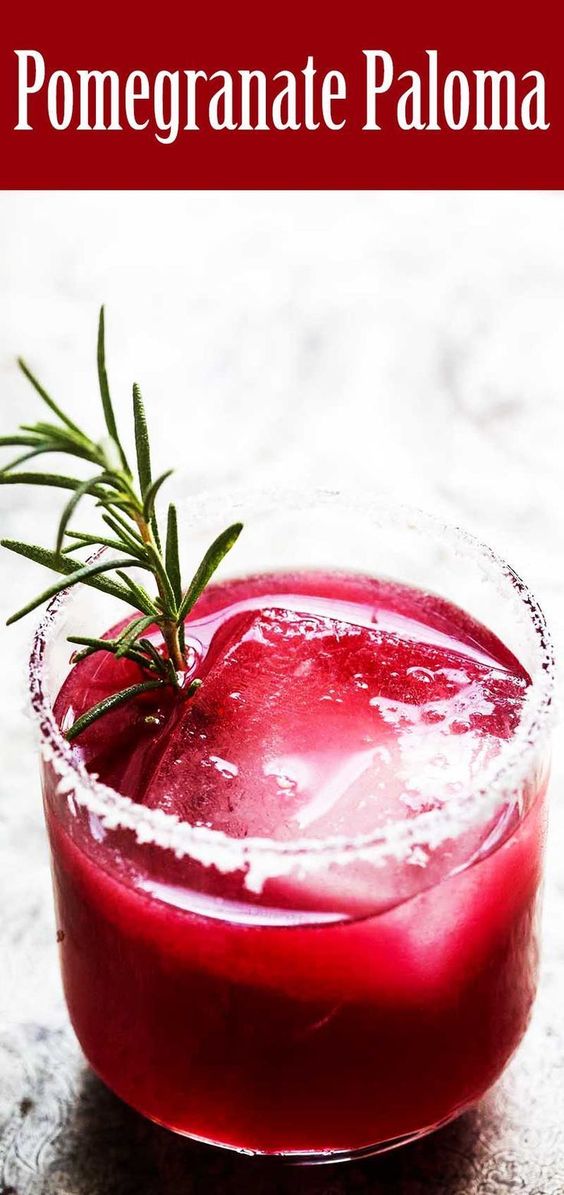 Deck the halls, it's time to get Merry Merry with a Pomegranate Paloma cocktail!
A "paloma" if you are unfamiliar with it, is a grapefruit version of a margarita, with lime juice, tequila, and a salt-rimmed glass. (It's also Spanish for "dove", which is neither here nor there when it comes to the drink.)
From: Simply Recipes
White Christmas Sangria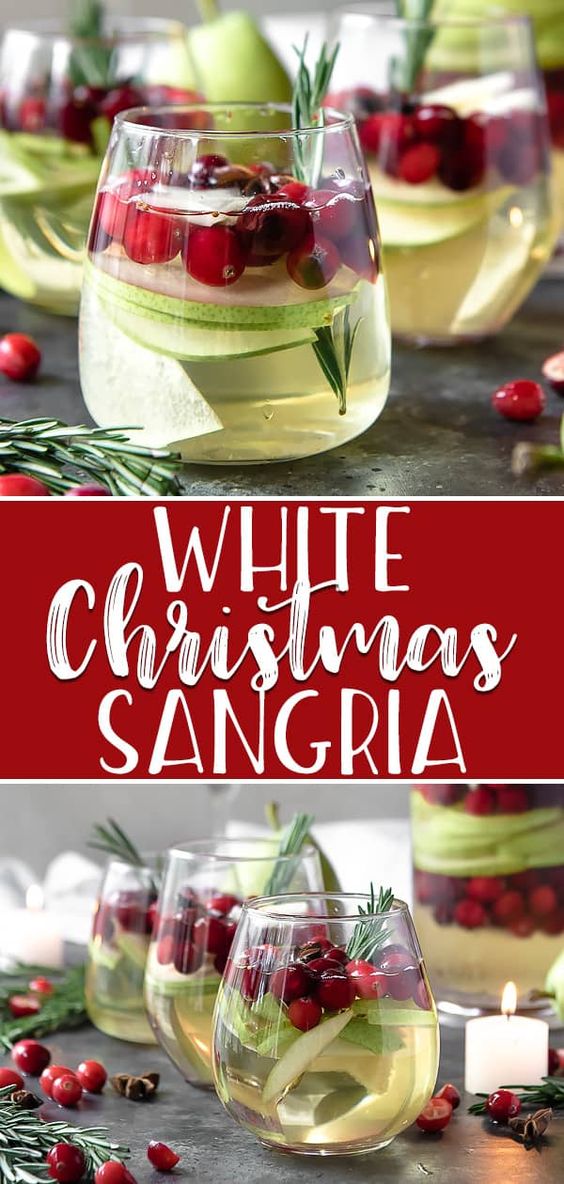 You'll be dreaming about this White Christmas Sangria long after the holidays have come to an end! White wine, ginger beer, pear brandy, and some festive red and green fruit are all you need for this jolly holiday cocktail.
From: The Crumby Kitchen
Gingerbread White Russian

Gingerbread White Russian ~ jazz up the classic White Russian combination of Kahlua, vodka, and cream with traditional gingerbread spices to create one totally tasty cocktail that's perfect for the holidays.
From: The Kitchen is My Playground
Sugar Cookie Martini

This Sugar Cookie Martini is perfect for holiday entertaining with Baileys, amaretto and vanilla vodka.  A pinch of confectioner's sugar makes it sweet like a cookie with a dreamy, creamy texture.  A rim dipped in icing and sprinkles tops off this festive cocktail.
From: 3 Yummy Tummies
Caramel Apple Hot Toddy Cocktail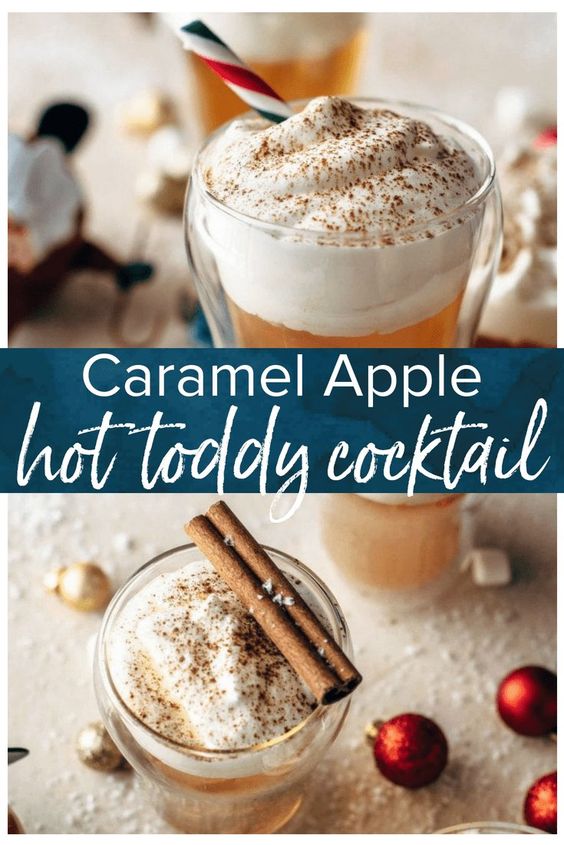 This Caramel Apple Hot Toddy Cocktail is the perfect winter drink! The delicious mix of vodka, bourbon, and apple cider will keep you warm and cozy in those freezing cold temperatures. This apple cider hot toddy is so warming, comforting, and tasty. It's a festive Christmas cocktail that can't be beat!
From: The Cookie Rookie
White Christmas Mojito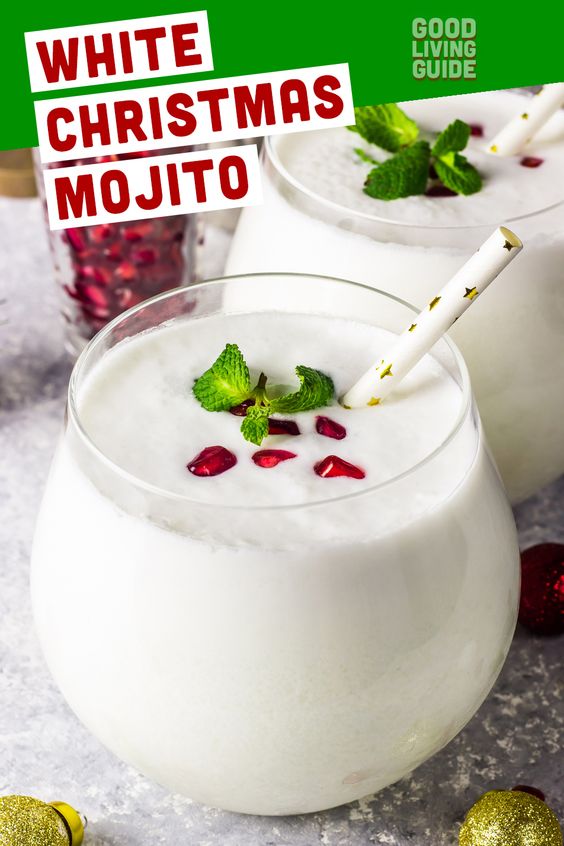 Whip up the perfect winter cocktail with a White Christmas Mojito. This seasonal take on the classic tropical cocktail will lift your spirits even on the grayest, coldest winter day.
From: Good Living Guide
The Mistletoe Kiss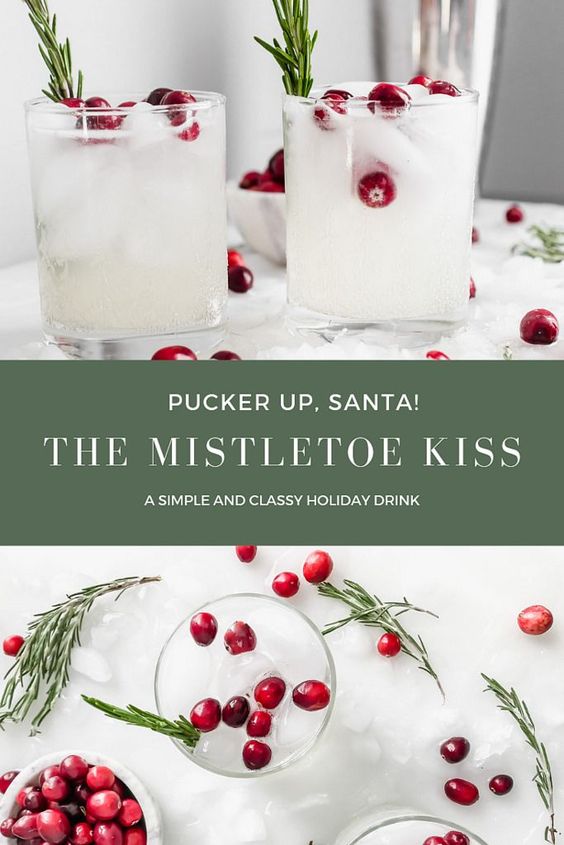 One of my favorite drinks to this day is a simple vodka-cranberry and those bellinis were pretty similar. Except that instead of the bite of vodka, you get a bubbly mouthful of champagne. Mmmmm!
And while we're on the topic of vodka, let me tell you that I probably will never turn down a drink with vodka in it. I don't drink vodka often – gin is my actual preference when it comes to spirits – but I love vodka because it's sort of like the blank palate of the drink world.
From: Smells Like Home
Rudolph's Tipsy Spritzer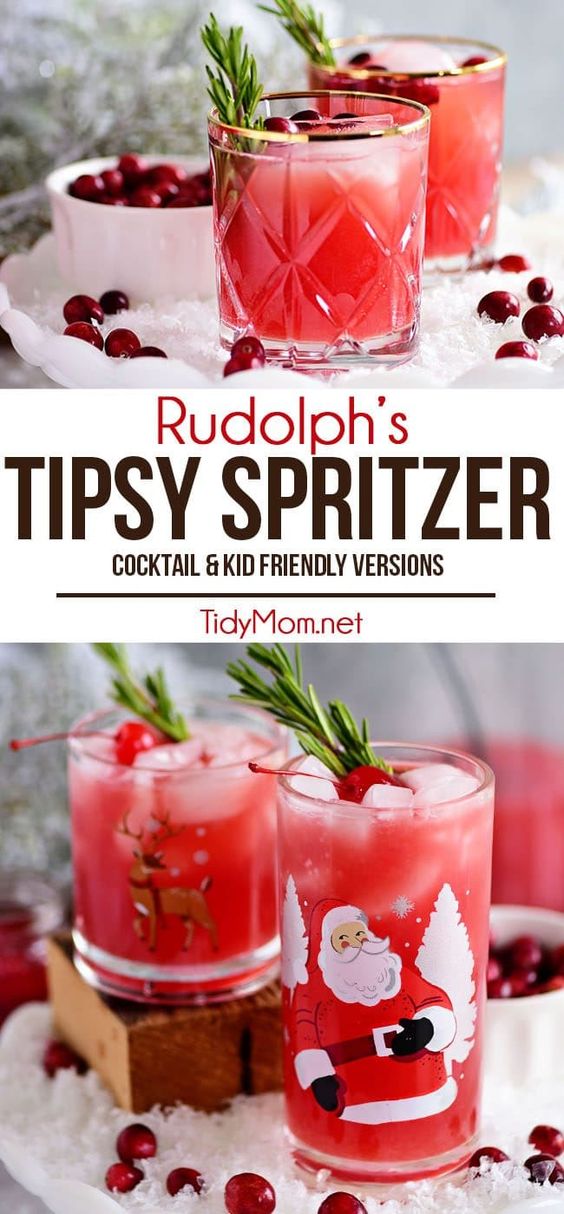 If you're looking for a festive holiday cocktail or a change of pace from the usual Cosmo look no further! RUDOLPH'S TIPSY SPRITZER features the perfect balance of flavors that goes beyond a simple mix of vodka and cran. This easy spritzer makes a party-perfect punch that can easily be made kid-friendly.
From: Tidy Mom
Christmas Morning Mimosas

I have a ridiculously, embarrassingly easy recipe for you today, but it brings me so much joy that I couldn't NOT share it! If you've been following along with my 12 days of Christmas videos, you probably know that last year, I shot this recipe at the last minute and the photos were a mess. It wasn't something that I could reshoot and I was just… DONE with 2015 at that point, so I figured that I'd wait a year and see if I still was into the drink.
From: Home Sweet Eats
The Grinch Cocktail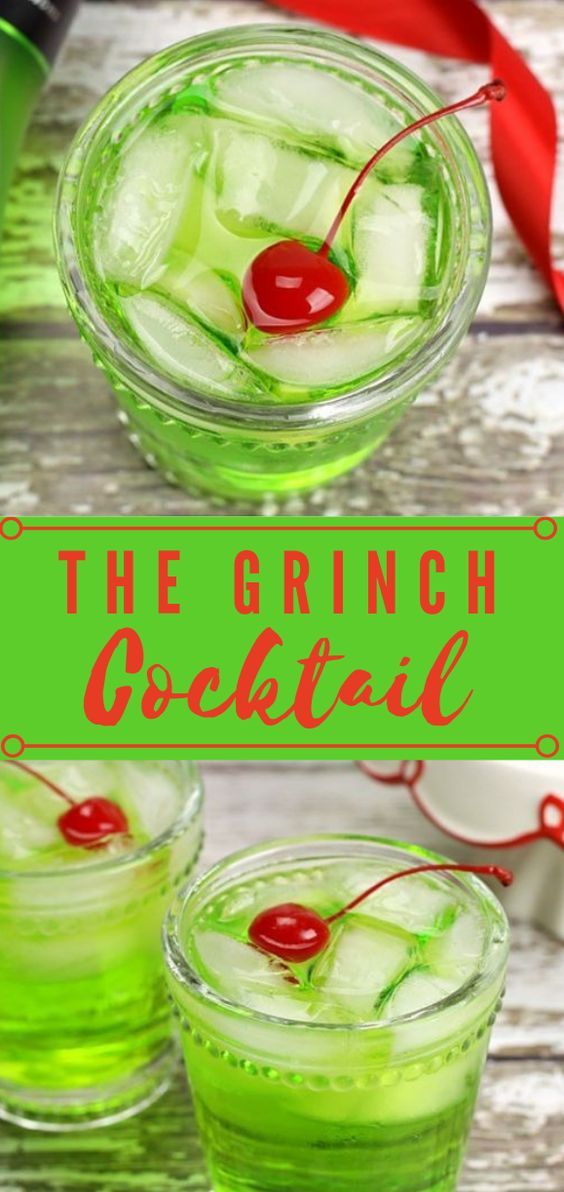 The Grinch Cocktail is an easy holiday cocktail to serve up at your next Christmas party. With fruity flavors like melon, lemon-lime, and cherry, this cocktail is flavorful and eye-catching.
From: The Toasty Kitchen
Cranberry Limoncello Spritzer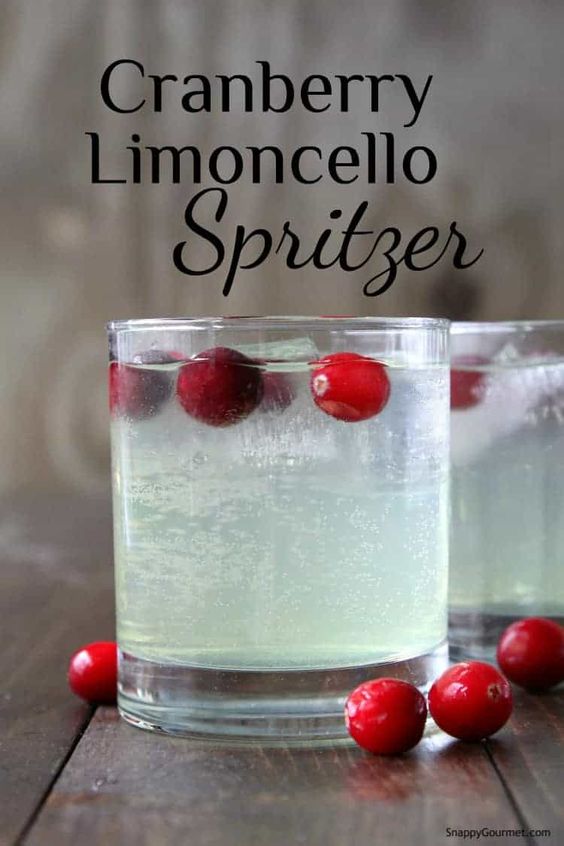 Cranberry Limoncello Spritzer, an easy Italian cocktail recipe with cranberry juice and lemon limoncello liqueur. A quick and easy limoncello drink recipe perfect for Christmas and the holiday season! It's light and refreshing so the best for before, during, or after a big holiday meal.
From: Snappy Gourmet
Christmas Margarita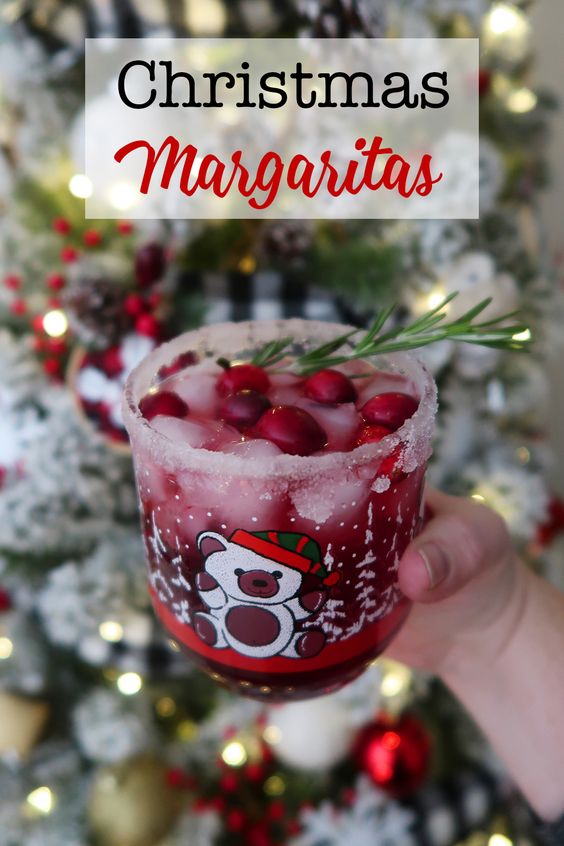 This time of year my halls are decked and I am ready to have friends and family over for a Christmas party. Each year we get together and have a yankee swap along with some great apps and desserts but most importantly cocktails! I always try to make a signature cocktail for the evening. Last year I made spiked Wassail. This year I thought why not try to make a Christmas margarita.
From: Weekend Craft
Peppermint Bailey's Christmas Cocktail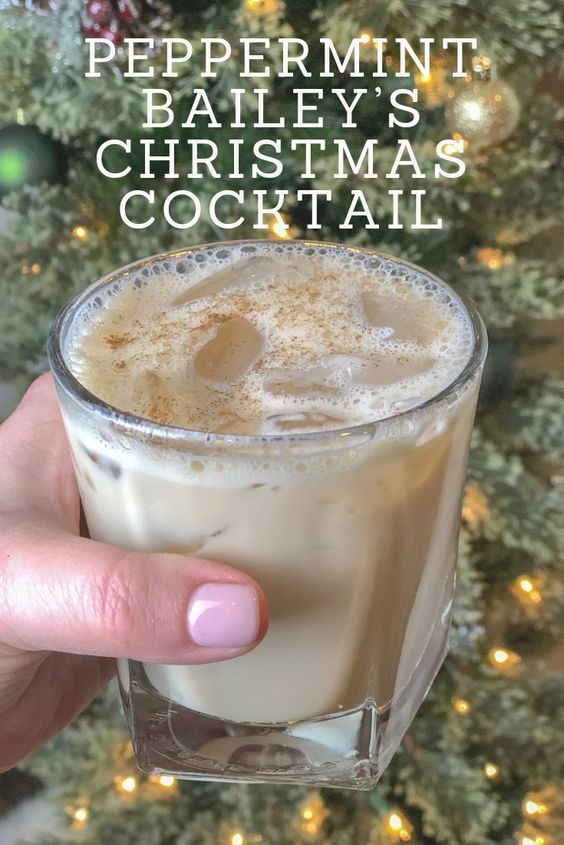 I'm not too sure how we started making this drink to be honest, but we've been making it for years.  I want to say that it stems back to my friend, Jenn's Christmas Party, but I know the Christmas Cocktail we were making that night had more than just two types of alcohol in it.  That's just how we roll.  Can you say LUSHES?!
So, I started making this drink for anything Christmassy related.  I even brought my trusty Christmas Cocktail to my Aunt Diane's house on Christmas and there was not one drop left in those bottles after the first hour (ya heard me right!).
From: Whatcha Cooking Good Looking
Eggnog Amaretto Cocktail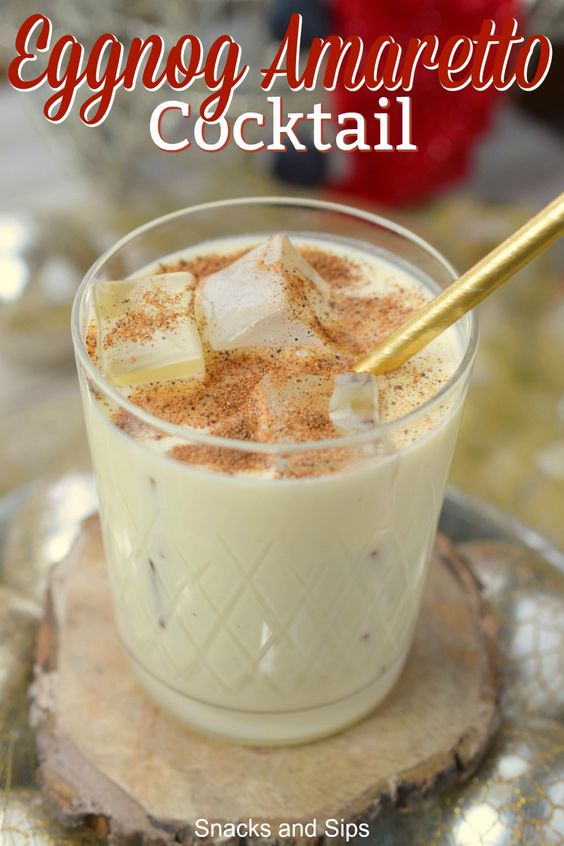 The holiday season has arrived, and I couldn't be happier. Some of my very favorite flavors come together so wonderfully during this time of the year.
There's nothing like the comforting smells and tastes of the holiday season. Everything from peppermint, cinnamon, to nutmeg and ginger. I adore them all!
From: Snacks and Sips
A Winter Snowflake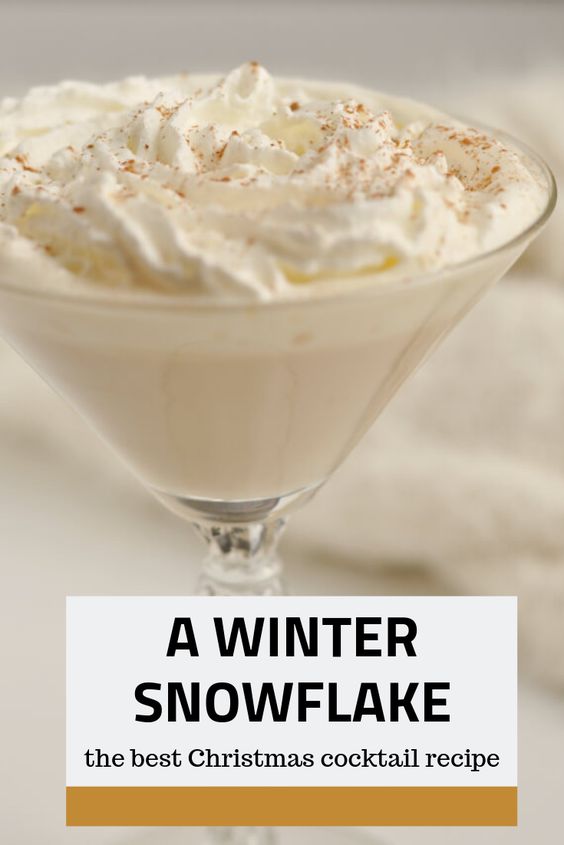 Wonderfully sweet, deliciously creamy and perfectly festive, a Winter Snowflake is the ideal Christmas cocktail for keeping out the winter chillies and getting into the spirit of the season. Keep it simple and make the basic version or go all out and top it with light-as-air whipped cream and beautifully-smelling cinnamon. Go on, it's Christmas and you deserve it!
From: Happy Healthy Motivated
Peppermint White Russians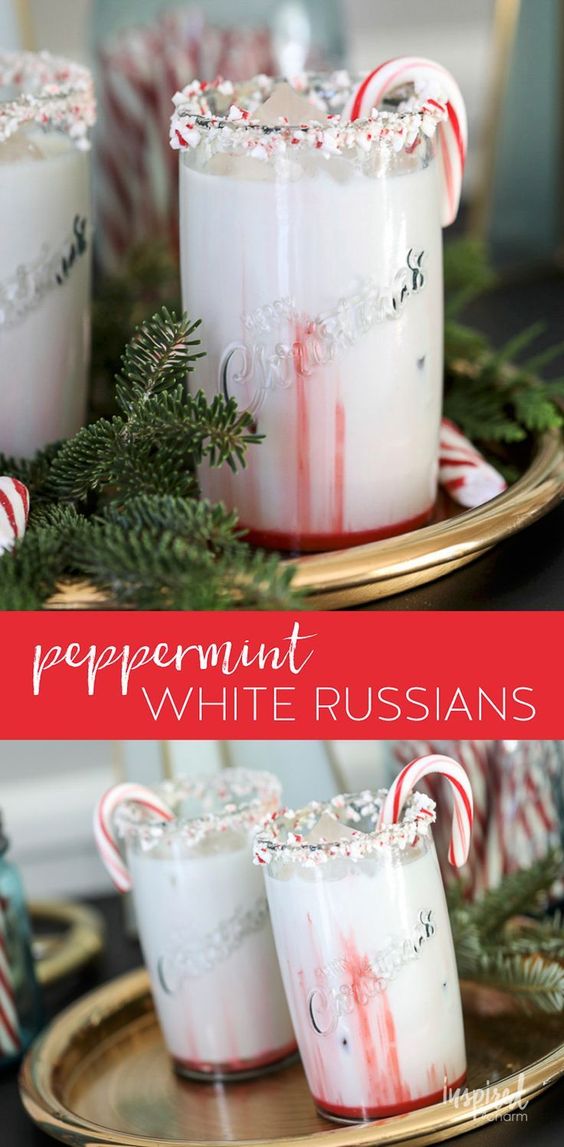 I must admit that up until recently I wasn't a big fan of peppermint. As a kid, I didn't care for it at all. Over the past couple of years, however, I've come to love the cool, minty, sweet flavor. It's been fun adding it to things like cocktails, desserts, and even hot cocoa.
The recipe for a White Russian is straightforward. The classic version is made with 2 parts vodka, 1 part Kaluha (coffee liqueur), and 1 part half and half.
From: Inspired by Charm
Holiday Moscow Mule Cocktail

I can't believe the holidays are quickly approaching. I'm looking forward to all of my holiday plans this year like entertaining friends and loved ones. One of my favorite holiday drinks I like to serve my guest is my Holiday Moscow Mule recipe. The sweet/tart taste of cranberry juice, ginger beer, gin, and the fragrant rosemary is one of the most delicious things I'll be sipping throughout the holiday season. This Holiday Moscow Mule recipe is perfect to serve for Thanksgiving, Christmas Eve, or after a long day at work.
From: Hot Beauty Health
Pin these Christmas Cocktails for later!
If you enjoyed this roundup of Christmas Cocktails, please take a moment to pin them to your Christmas boards on Pinterest!
Also, please follow us on Pinterest for more great recipes!