It's Thanksgiving time again and I'm very excited to be meeting up with my whole family and celebrating. Everyone brings their own side dishes and taking a look before dinner is called is truly something to behold. Filling up on food on Thanksgiving is always a must but what if you could do it and still be healthy as well?
I've found 24 of the healthiest side dishes to take to your Thanksgiving feast this year. Not only are these recipes healthy, but they taste great as well.
24 Healthy Thanksgiving Side Dish Recipes
If you want to view the full recipe for any of these side dishes, please click on the link below the recipe. Hope you Enjoy!
Also, don't forget to follow Fluffy's Kitchen on Pinterest for more great ideas and recipes. Please help us share these ideas by pinning them to your Thanksgiving board!
Healthy Vegan Mashed Potatoes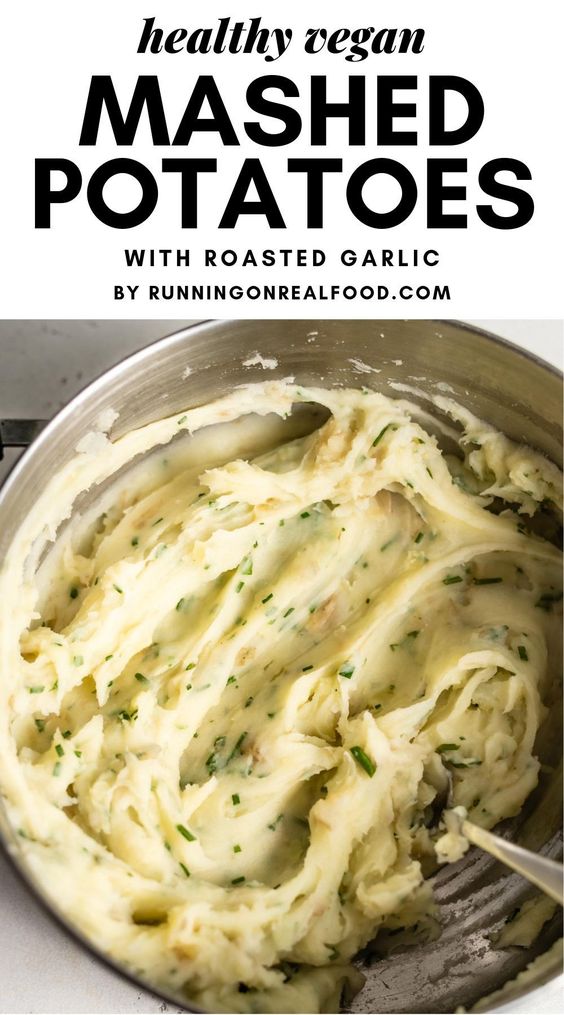 These potatoes are very easy to make. You'll need 30-40 minutes to make the roasted garlic and about 20 minutes to make the potatoes. The mashed potatoes can be in progress while garlic roasts so overall this recipe takes less than 40 minutes.
From: Running on Real Food
Best Home Made Mac and Cheese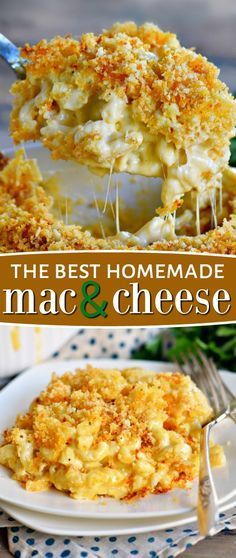 The BEST Homemade Mac and Cheese of your LIFE. Outrageously cheesy, ultra creamy, and topped with a crunchy Panko-Parmesan topping, this mac and cheese recipe is most definitely a keeper. I used three different cheese and a homemade cheese sauce to take this macaroni and cheese recipe over the top. Love cheesy recipes?
From: Mom on Timeout
Bacon Fried Corn

This fried corn is cooked with bacon and chives until golden brown and caramelized. The ultimate easy summer side dish that pairs well with grilled meats, fish and hamburgers. A Southern classic that never goes out of style!
From: Dinner at the Zoo
Oven Roasted Parmesan Brussel Sprouts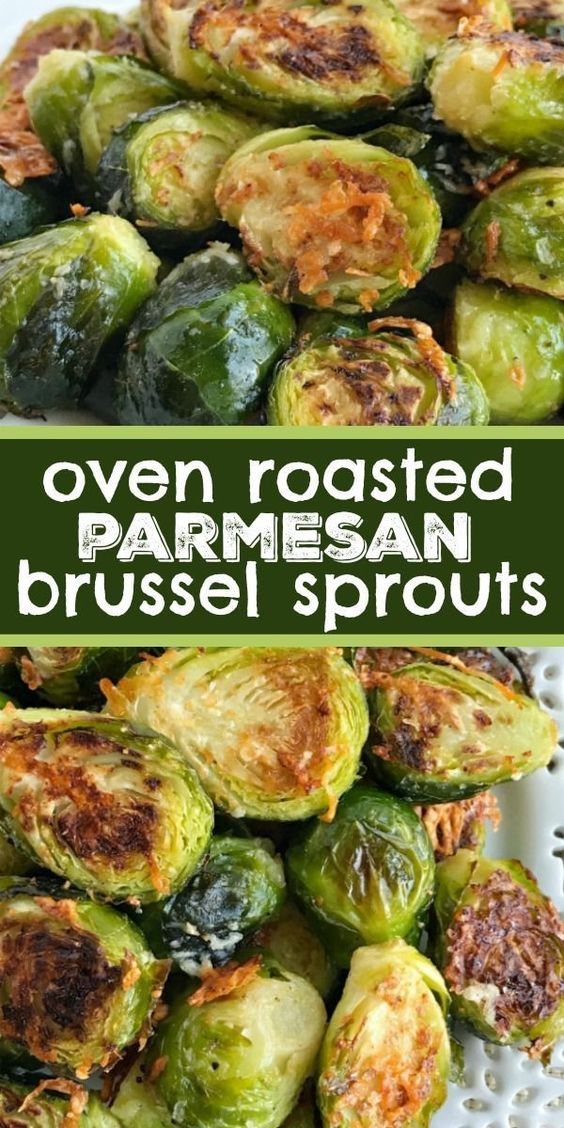 I am surprised that there are no brussel sprout recipes on this blog seeing that they are my favorite! Like I am seriously obsessed with them. I've been known to make these oven roasted parmesan Brussel sprouts for lunch or even a snack. The flavor, the crunch and char on them, and the ease of preparation make them my favorite.
From: Together as a Family
Vegetarian Mushroom Gravy

The best vegetarian gravy recipe with fresh mushrooms, garlic, and onion. So packed full of flavor and simple to make, everyone will love it! A must have on your Thanksgiving table.
From: Build your Bite
Buttery and Crunchy Keto Stuffing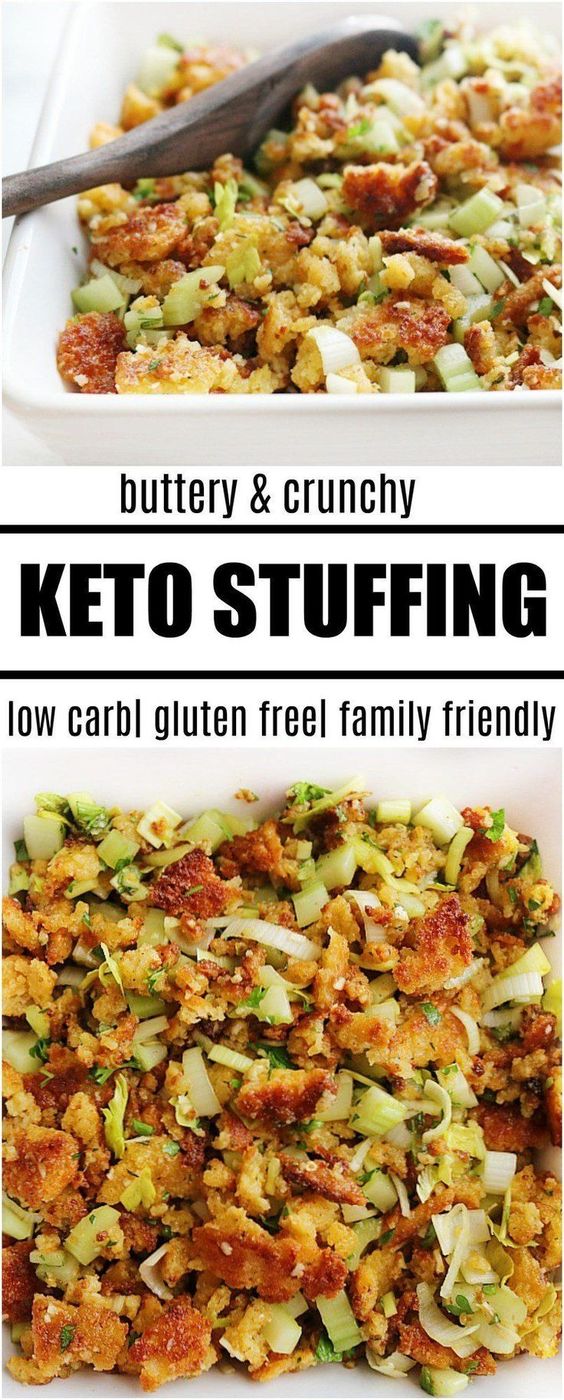 Our keto stuffing recipe is going to be a favorite at all of your holiday meals. It is super simple and has all the traditional flavors. If you are looking for a holiday recipe everyone will eat (without making a low carb and regular version) this is it!
From: How to do This and That
Clean Eating Green Bean Casserole

Is anyone else totally in love with fall? I am I am. I took a trip down to Champaign, IL for homecoming at my alma mater this weekend and was quickly reminded why my jeans fit snugly throughout those four years.
We managed to eat McDonald's twice in 24 hours, plus late night pizza and more beers than I can count on both hands.
Oh college.
Needless to say I'm ready for some clean eating Thanksgiving recipes, starting with this delicious Clean Eating Green Bean Casserole recipe.
From: Smile Sandwich
Keto Instant Pot Cranberry Sauce

No Thanksgiving or Christmas holiday dinner table is complete without a batch of homemade cranberry sauce. If you've never made your own, it's actually ridiculously easy to make and tastes way better than the jellied stuff in the can from the store.
All you need are just 4 simple ingredients and 5 minutes of prep time. And the best part? It's gluten free, paleo, low carb, keto friendly so it will work for any guests that are diabetic.
From: Life Made Keto
Healthy Summer Squash Casserole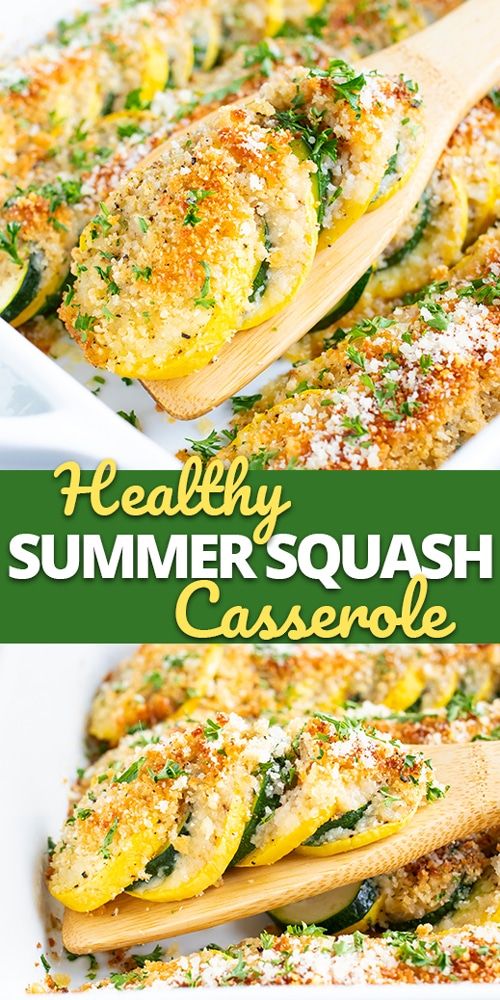 A healthy squash casserole recipe that is made with yellow squash, zucchini, a crunchy breadcrumb and Parmesan topping and then baked in the oven to crispy perfection!  This easy summer squash and zucchini casserole is a wonderful side dish casserole recipe to serve up for summer picnics or at your Thanksgiving table!
From: Evolving Table
Crack Broccoli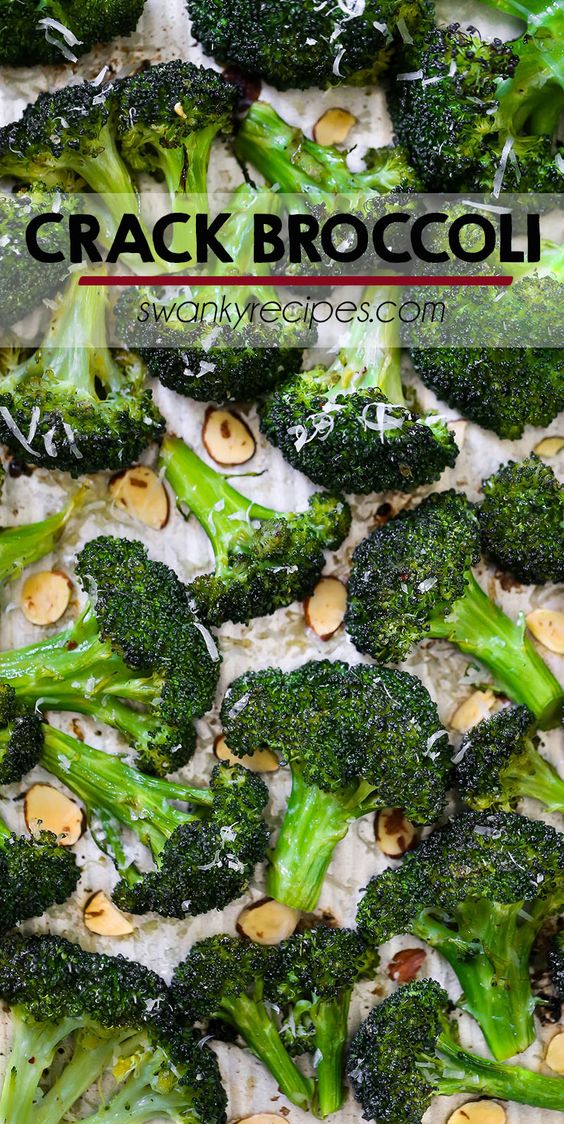 Basic roasted broccoli is easy to make. It takes just 15-20 minutes and uses just a few ingredients. One of the biggest questions I get about broccoli is how to prepare it. Throughout this post, I talk about the variety of cooking methods that can be used to cook broccoli. However, my favorite method is to char it. This oven-baked method quickly roasts the broccoli while making it soft, tender, and crispy.
From: Swanky Recipes
Loaded Cauliflower Mash

Deliciously creamy Loaded Cauliflower Mash made with a touch of real butter, sour cream, white cheddar cheese, topped with bacon, scallions, and a mild cheddar cheese that will have you thinking you are not missing those Loaded Mashed Potatoes laden in extra calories one bit.
From: McCallum's Shamrock Patch
Maple Roasted Butternut Squash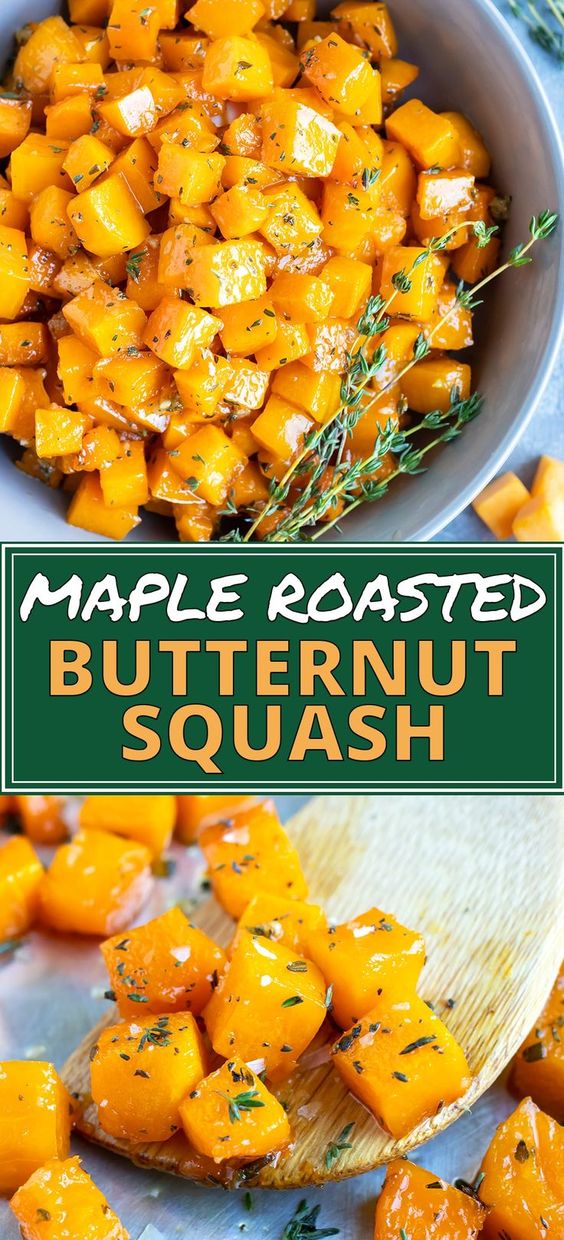 Maple Roasted Butternut Squash is cut into cubes and then tossed in a delicious maple-herb sauce and baked in the oven.  This easy roasted butternut squash recipe is a quick, healthy, vegan and Paleo side dish for the Fall and Winter seasons.
From: Evolving Table 
Maple Roasted Brussels Sprouts and Acorn Squash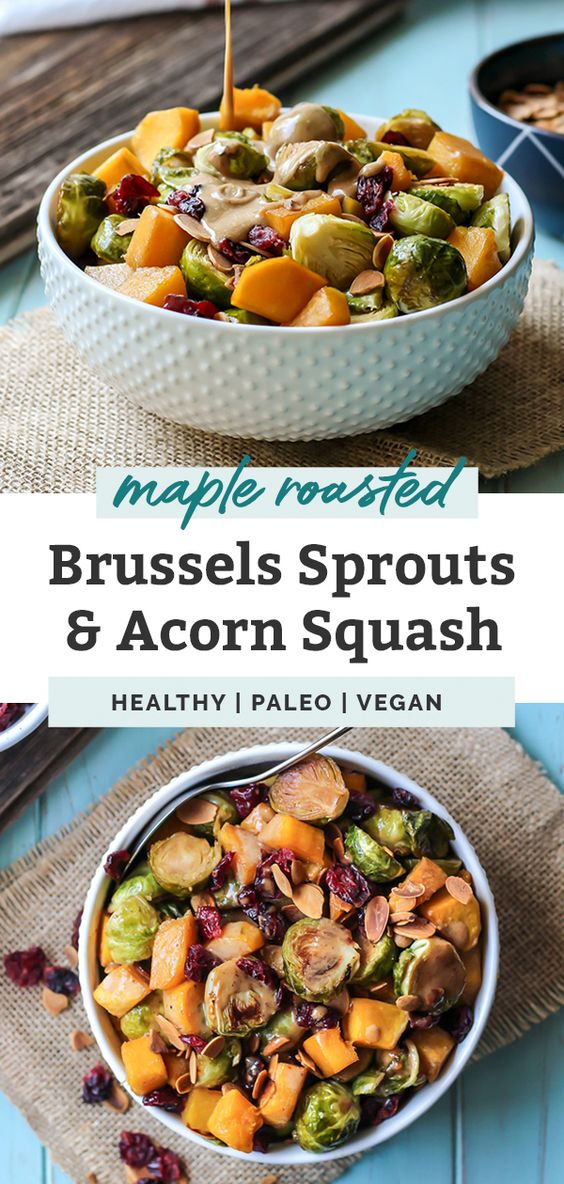 A fun and festive Maple Roasted Brussels Sprouts and Squash recipe gets tossed in an Almond Butter Balsamic Dressing. It's the perfect, healthy side dish for your next holiday gathering that will not disappoint! Serve it at your next Thanksgiving dinner for all to enjoy. Vegan, Gluten-Free, and Paleo Friendly, too!
From: Fit Mitten Kitchen
Slow Cooker Baby Carrots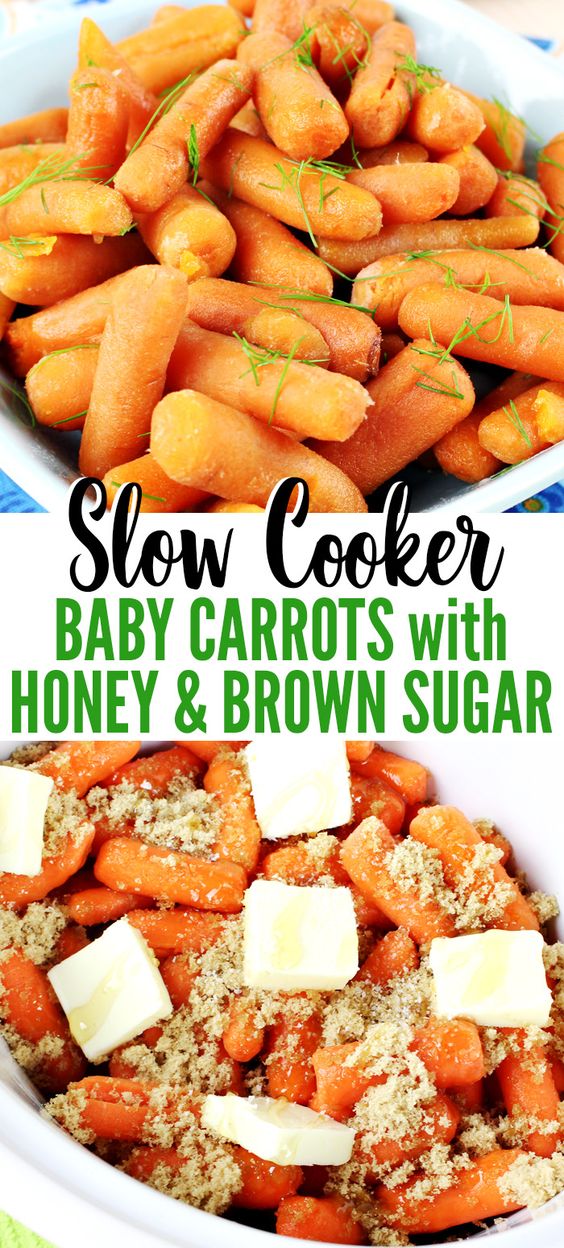 This easy Slow Cooker Baby Carrots with Honey and Brown Sugar recipe creates delicious glazed carrots with minimal effort! A wonderful side dish recipe for holidays like Thanksgiving or Easter, or for your weekly Sunday supper.
From: Home Cooking Memories
Easy Winter Salad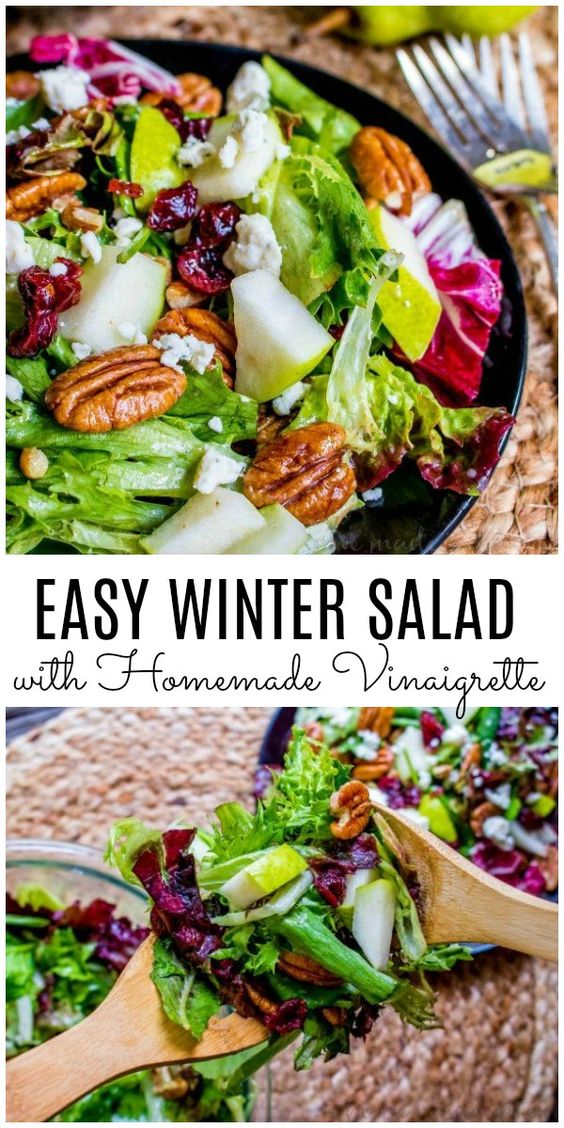 Sides are tough for me to come up with in the winter. All summer long I use fresh tomatoes, squash, asparagus…and then the cold weather comes and I'm at a loss. I do love this Roasted Fall Vegetable Orzo and I make a really great Fall Coleslaw using crisp autumn apples but I still crave something light, and simple to throw together. The first time I made this Winter Salad I knew I had a winner. It's overflowing with winter produce and it's easy to change up with different nuts and cheeses so it never gets old.
From: Home Made Interest
Oven Roasted Carrots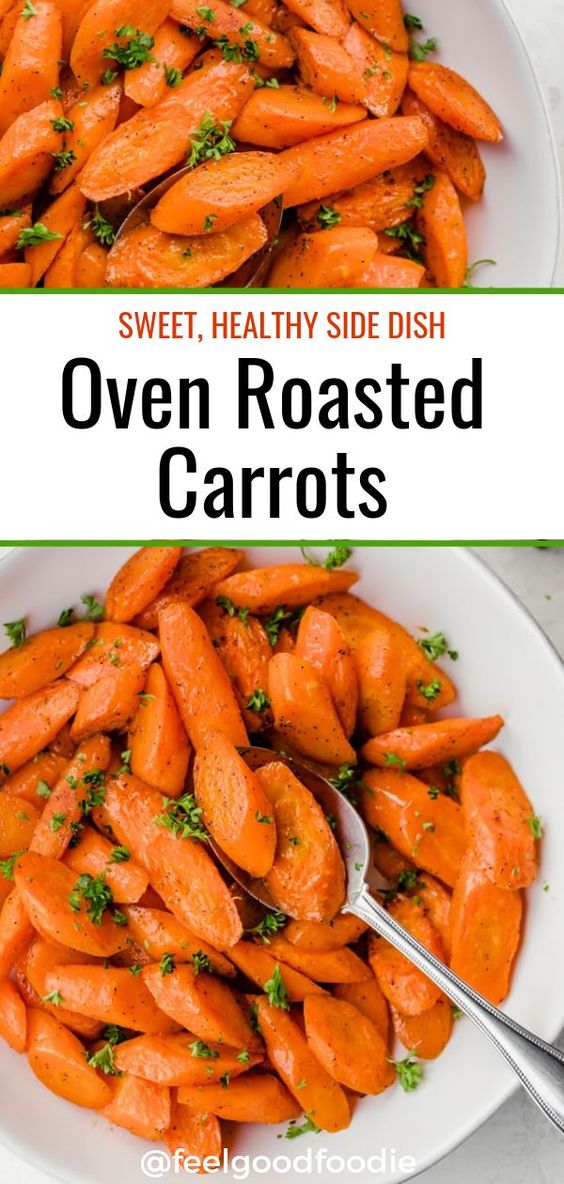 These easy oven roasted carrots make for a great vegetable side dish for any occasion. Made with a handful of ingredients, these healthy baked carrots are so simple and quick to cook in the oven, so they are great for a family weeknight dinner, but tasty enough to serve at Christmas or Thanksgiving.
From: Feel Good Foodie
Paleo Sweet Potato Casserole

It's no doubt that my favorite Thanksgiving side dish is sweet potato casserole. We've posted our family-famous full sugar version, but today I'm lightening things up a bit with this healthier sweet potato casserole. It still has creamy, cinnamon-infused sweet potatoes topped with a cinnamon-nut topping, but you won't find any brown sugar.
From: Tastes of Lizzy T
Roasted Brussels Sprouts and Butternut Squash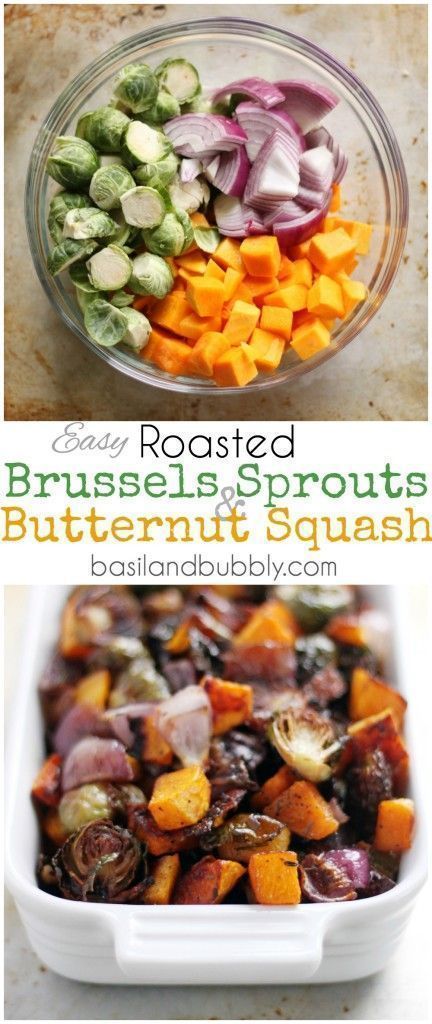 Roasting vegetables is my absolute new favorite thing.  It's just so easy.  Easy AND delicious: such a winning combination.  The ingredients of my roasted butternut squash, brussels sprouts, and onion recipe may seem simple or even plain, but they all work together to create something very specific.
Pre-heating the pan along with the oven gives all of the veggies lovely, caramelized sides.  A splash of maple syrup, usually on my list of Things I Do Not Like due to its often overpowering flavor, gives a nice, light glaze and further helps along the caramelization process without screaming PANCAKES.   A little bit of thyme calms down the natural sugars of the maple syrup and butternut squash, and a little salt balances it all out.
From: Basil & Bubbly
Maple Roasted Root Vegetables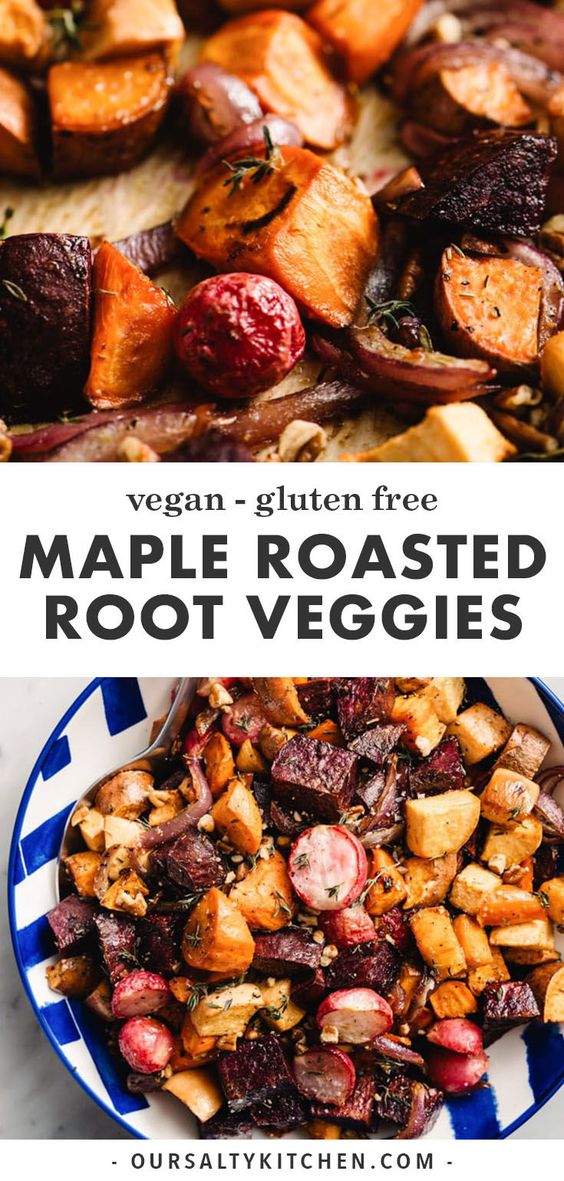 These Maple Roasted Root Vegetables are everything you want in a crowd pleasing Thanksgiving side dish:  beautiful, delicious, and easy to make. Maple syrup enhances the natural sweetness of oven roasted vegetables, which makes this recipe a great twist on classic roasted root vegetables. Naturally vegan and paleo, this healthy side dish is jam-packed with seasonal fun and flavor.
From: Our Salty Kitchen
Garlic Roasted Mushrooms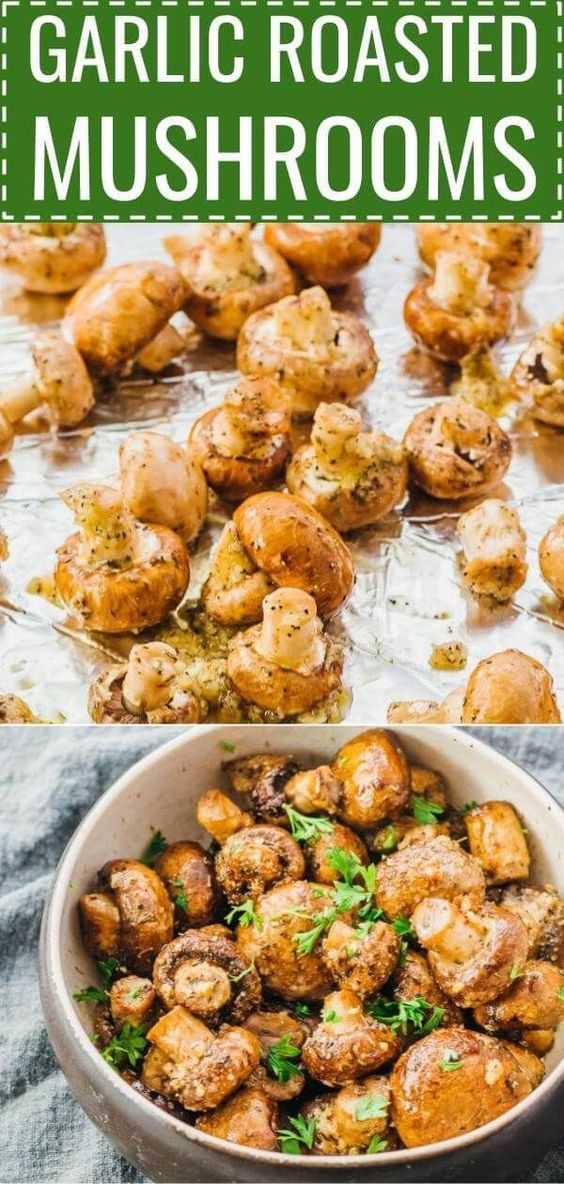 These baked mushrooms have a rich savory taste, thanks to the oregano, parmesan cheese, and balsamic vinegar. The most prominent flavor, however, is the garlic. I use ten large cloves in this recipe, and sometimes more. Mr. Savory Tooth and I don't mess around when it comes to our garlic!
You can make this recipe as a sumptuous side dish for holidays like Thanksgiving and Christmas. If you're feeding a crowd and need to make this compliant with anyone who's vegan or paleo, just skip the parmesan cheese and you're good to go.
From: Savory Tooth
Roasted Carrots Pecans and Goat Cheese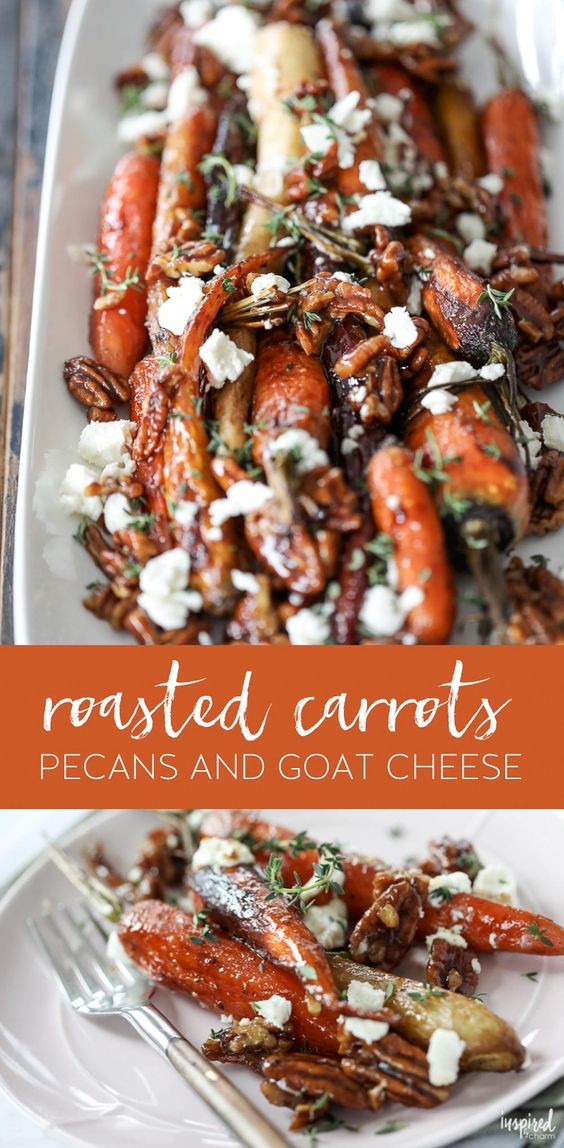 These Roasted Carrots with Candied Pecan and Goat Cheese are a delicious and flavorful side dish for the fall and holiday season.
You're in for a treat today. Not only am I posting my recipe for these tasty Roasted Carrots with Candied Pecans and Goat Cheese, but 12 of my blogger friends are joining me to share their favorite Thanksgiving sides.
From: Inspired by Charm
Cinnamon Roasted Sweet Potatoes and Apples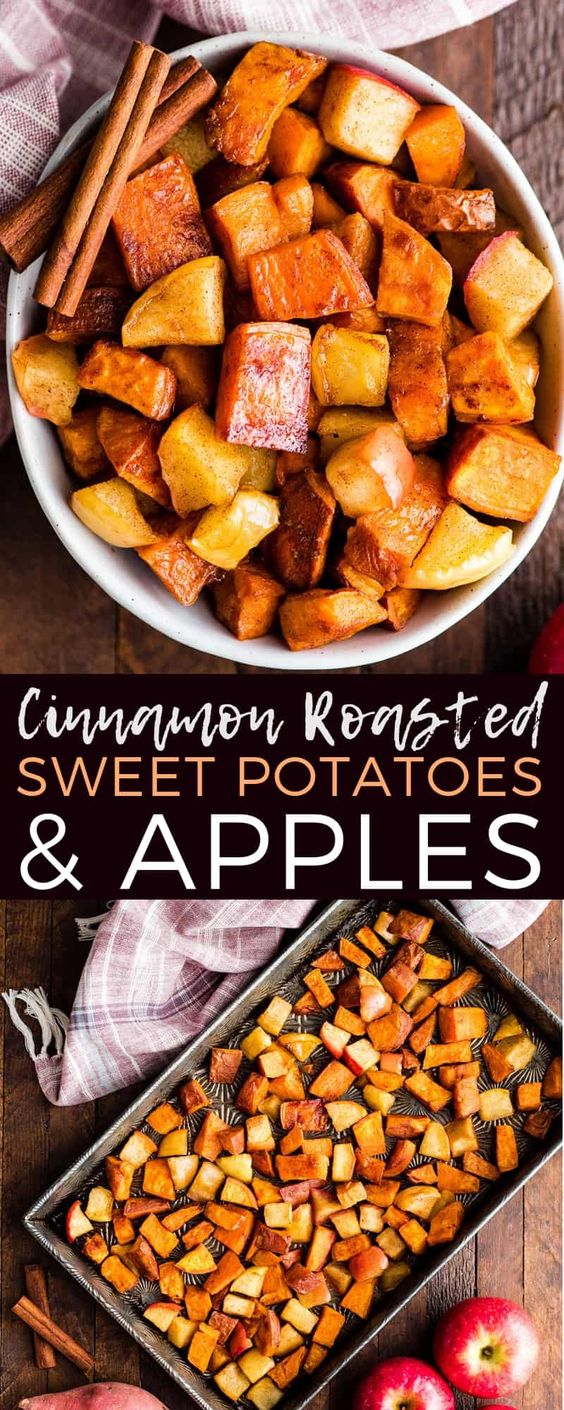 This Cinnamon Roasted Sweet Potatoes and Apples Recipe is a healthy and easy side dish that is perfect for Thanksgiving! These crispy roasted sweet potato cubes and tangy apples are made with only 6 ingredients and are paleo, vegan, gluten-free & dairy-free!
From: Joy Food Sunshine
California Blend Vegetables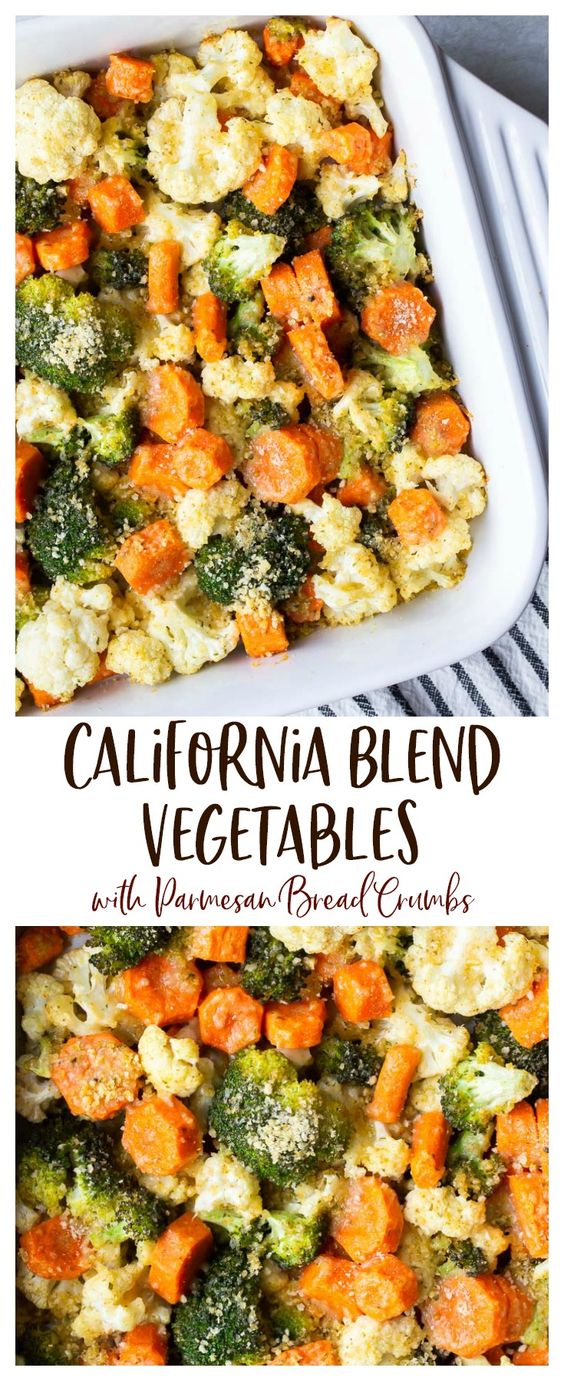 California Blend Vegetables with Parmesan Bread Crumbs is a mixture of broccoli, carrots, and cauliflower topped with Parmesan bread crumbs. A hint of cayenne brings a touch of heat to this very delicious side dish!
From: Delicious Little Bites
Honey Garlic Roasted Carrots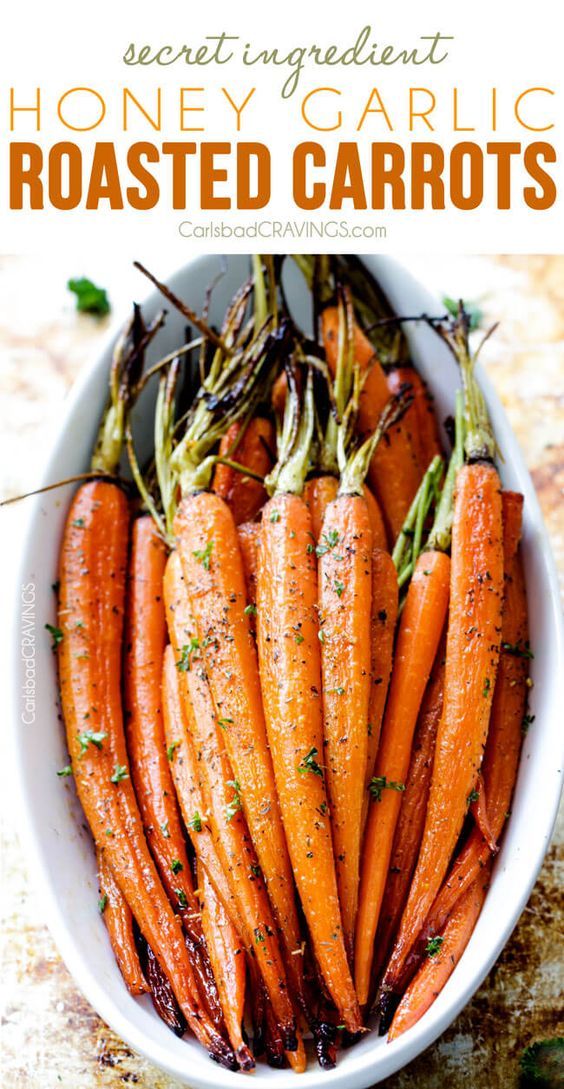 These Honey Roasted Carrots are absolutely obsessive worthy.  I am thoroughly convinced they are the most delicious oven roasted carrots ever because of the most incredible secret-ingredient honey glaze EVER.  They are the ideal holiday (Thanksgiving, Easter) side that everyone will devour like candy!  They can be prepared entirely in advance then popped in the oven when it's dinner time for stress free dinner or entertaining.
From: Carlsbad Cravings
Pin these Thanksgiving Side Dishes for later!
If you enjoyed this roundup of healthy Thanksgiving side dishes, please take a moment to pin this to your Thanksgiving board on Pinterest.
Also, follow Fluffy's Kitchen on Pinterest for more recipes and ideas!