It's getting that time again where all the kids are going back to school and with that comes a lot of stress for the parents. Why stress about lunch for your kids when you can prepare with these great lunch ideas.
The key to making lunch for your kids is that it has to taste good, be healthy, and not take much time to make so that you don't lose your mind.
Jalapeno Barbecue Bacon BLT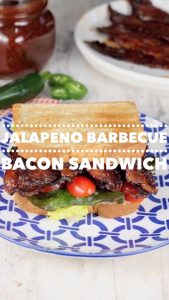 Jalapeño Barbecue Bacon takes your every day delicious bacon to a whole new level of sweet and spicy deliciousness. It makes the most epic BLT sandwich that you will ever try!
From: Miss in the Kitchen
The BLT Grilled Cheese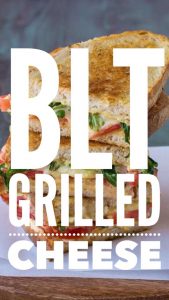 Classic BLTs have never particularly appealed to me. Where's the messy sauce to moisten the bread? The greens hearty enough to stand up to the salty bacon? (Sorry iceberg lettuce—you are not up to the task.) And the biggest question of all, where is the cheese?
Today's BLT Grilled Cheese is everything a BLT sandwich can and should and must be. It has all of the best parts of a BLT—the thick cut bacon, the juicy tomato—but none of the drawbacks.
From: Well Plated
Hummus, Avocado, & Feta Sandwich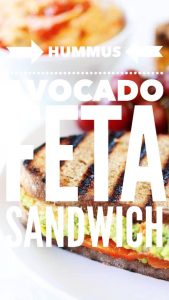 I used Sabra's Roasted Red Pepper Hummus. It is one of my all-time favorite hummus flavors and is amazing on this sandwich. I also mixed together smashed avocado, feta cheese, basil, and a little splash of fresh lemon juice. I spread the hummus and avocado feta mixture on whole wheat bread and added roasted red peppers.
From: Two Peas and Their Pod
Slow Cooker Italian Beef Sandwich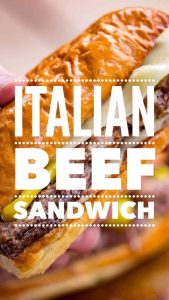 When it comes to cheese on the Italian Beef it's a highly debated topic. Most people do NOT top the sandwiches with cheese as the tanginess from the peppers adds a unique flavor that doesn't really need cheese. I'm a person who loves Provolone so I always serve it with provolone but you can also use sliced mozzarella in place of Provolone as well.
From: Dinner Then Desert
Triple Decker Club Sandwich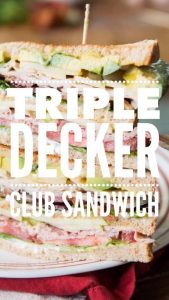 A club sandwich, also called a clubhouse sandwich, is a sandwich of bread (occasionally toasted), sliced cooked poultry, or fried bacon, lettuce, tomato, and mayonnaise.
From: Oh Sweet Basil
Slow Cooker Cuban Sandwich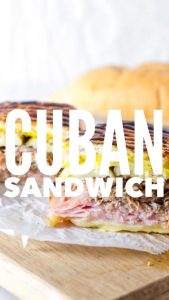 I've made Cuban sandwiches, or Cubanos, many ways before, and I love how this recipe is so easy – just throw the ingredients in the morning in the slow cooker, and assemble the sandwich when ready to eat later in the evening. The best part is that it's extra moist, which is a must for me when it comes to sandwiches.
From: Cooking for My Soul
Turkey Ranch Club Wraps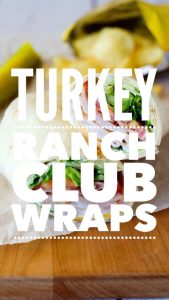 These Turkey Ranch Club wraps are probably our fave. They're so great for lunch or dinner, and taste like a million bucks. 
 Filled with sliced turkey, bacon, cheese, and of course ranch dressing. They're so delicious and satisfying. A great way to feed hungry bellies without turning on the oven!
From: Life in the Lofthouse
Smoked Salmon and Cream Cheese Wraps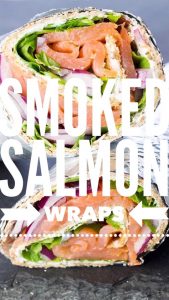 The only difference between this and the traditional brunch platter is that I've swapped the bagel with a low carb tortilla, turning it into a wrap. This not only makes it handier to eat (you can actually eat it in the car if you like), it also brings the carbs down, turning a Smoked Salmon and Cream Cheese Wrap into a perfectly healthy breakfast.
From: Diabetes Strong
Bacon Philly Cheesesteak Wraps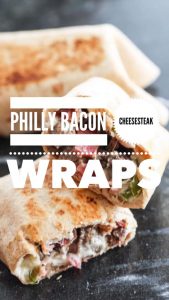 I have been trying to be more creative in my healthy dishes these days, and this one is definitely a new family favorite at our house. It is full of flavor, and only requires a few simple ingredients, you are going to love. It's fast, simple, and full of protein, so it will keep you and your family full. It's also a great way to sneak in vegetables. The sauce is probably the best part of the recipe. It is so yummy, and also healthy. You would never guess, because it taste so good, and pairs perfectly with the meat. This is a dish the whole family is going to love, and go crazy for.
From: Six Sister Stuff
No Bake Peanut Butter Cup Bars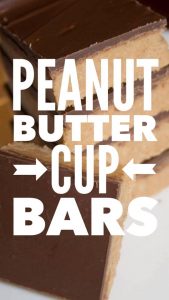 I'm more than happy to whip up some since they're so easy and they come together in minutes. Can you tell that's my catch phrase? "They come together in minutes." Yep, that's how we roll (see more ideas below) and I love guests.
From: Beauty and Bedlam
Southwest Cream Cheese Chicken Wraps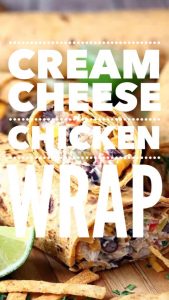 He couldn't wait to dig into the leftovers the next day for lunch, and asks me to make them on a regular basis. So to say he was a big fan of these wraps would be a huge understatement.
And I must agree, these wraps are delicious. They're loaded with so much goodness, it's hard to say what my favorite ingredient is. But in  a pinch, I'd have to go with the crunchy tortilla strips.
From: Lets Dish Recipes
Chicken Caesar Wraps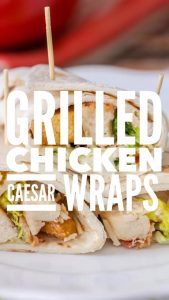 Chicken Caesar recipes have always been my favorite! The combo of chicken, caesar dressing, croutons and Parmesan cheese is so delicious!! Do you love it too? The hubby thinks it can be bad that I love it so much, because it's my go-to salad dish I order whenever we go out, and it sometimes keeps me from ordering new things, but that's just because I can never go wrong with Caesar. 
 That is why today I am sharing a recipe for Chicken Caesar Wraps!
From: Lil Luna
If you enjoyed this roundup post of kids school lunch ideas, remember to pin this to come back to it later!