With Autumn rolling in right now I know a lot of you are out for your yearly apple picking with the kids. Besides the usual few you eat at the farm and on the way home, you're sitting on a pretty big surplus of apples that you don't want sitting around in your fridge forever. The question is, what to do with them?
May I suggest taking your extra apples and creating some exceptional Apple Deserts? These recipes I found are perfect if you are trying to get rid of some apples and turn them into something absolutely delicious!
23 Easy Apple Desert Recipes
Enjoy these delicious apple desert recipe ideas. To view the full recipe please click on the link under the images.
Homemade Caramel Apple Cheesecake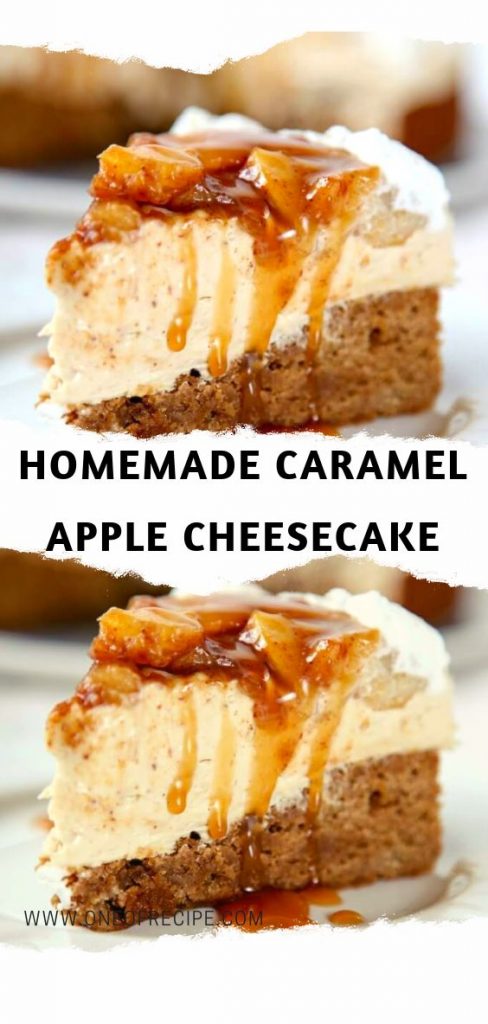 Simple, easy and cheesy! My whole family loves this recipe so much. If it were for them, I'd be making this every day! Give it a shot, you'll love it!
From: Power Skinny
Easy Apple Pie Cinnamon Rolls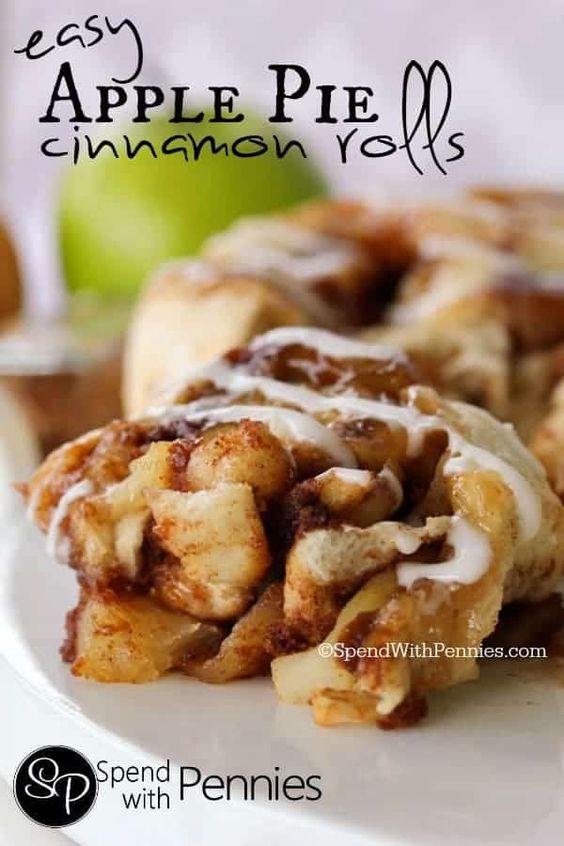 Easy glazed APPLE CINNAMON ROLLS!  Apple pie meets soft gooey cinnamon rolls for the best rolls you've ever had!  Quick & easy, this starts with frozen bread dough and fresh apples and in no time at all you are pulling this heavenly dish out of the oven.  I literally could not stop eating them…
From: Spend With Pennies
Apple Pear Walnut Crisp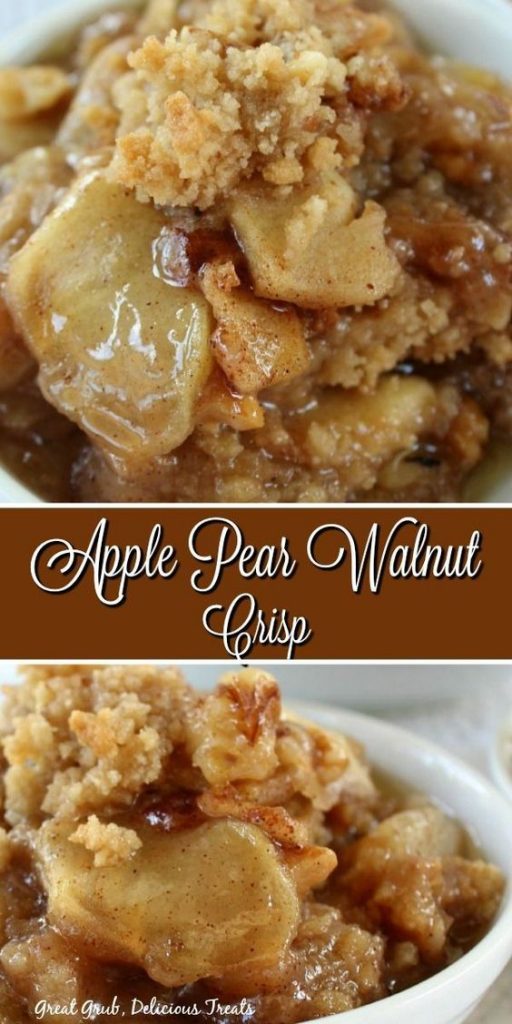 This Apple Pear Walnut Crisp is so easy to make and will definitely satisfy your dessert craving! The flavor of the apples and pears, along with the crunchiness of the walnuts, mixed together with all the juices, make for one DELICIOUS treat! Oh, and I can't forget the delicious crunchy topping that just finishes it off!
From: Great Grub Delicious Treats
Apple Pecan Bread Pudding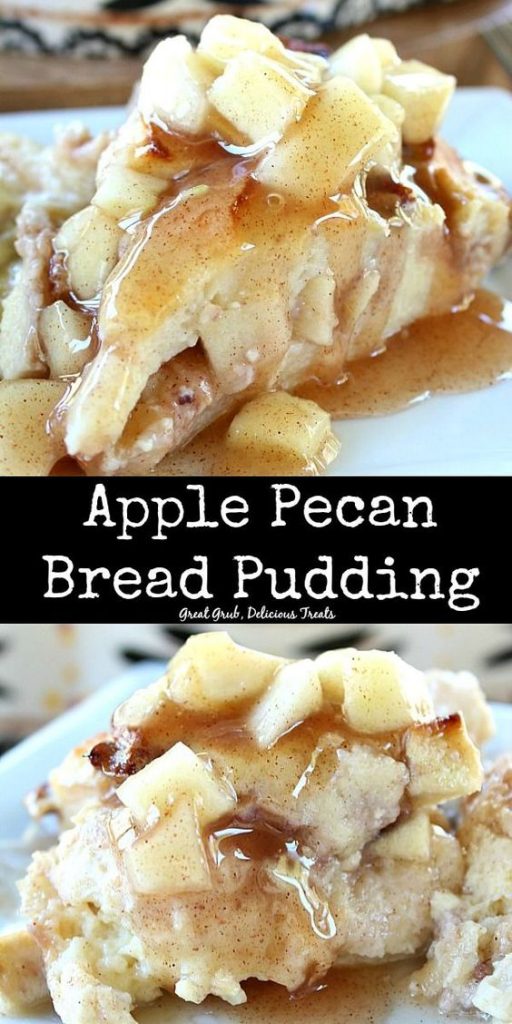 This apple pecan bread pudding is great to make for the fall. With the addition of the apples and pecans, what better way to bring in the fall season then to make this delicious apple pecan bread pudding!
From: Great Grub Delicious Treats
Apple Fritter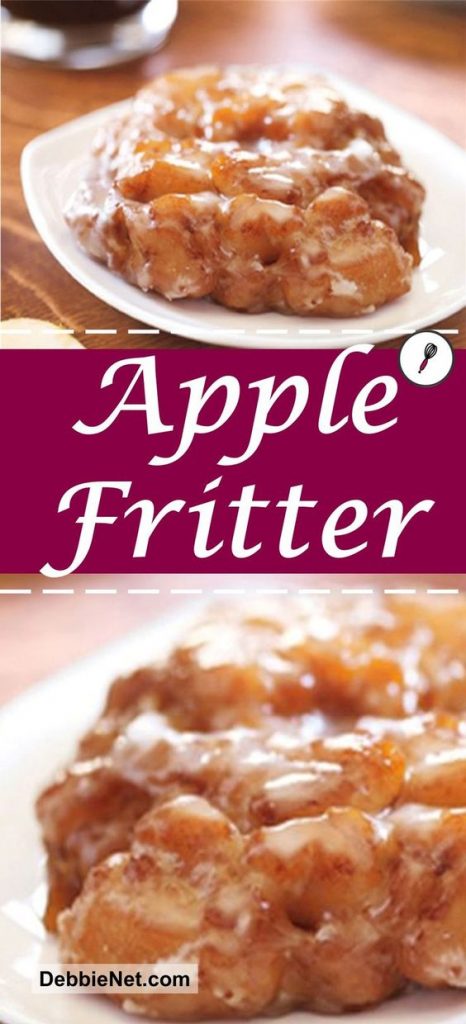 These apple fritters are absolutely the best! Fresh, hot apple fritters were always a favorite treat when I was growing up. Today, my kids enjoy them just as much as my brothers and I did all those years ago. This is the recipe my mom made; what can I say? There's nothing to improve on — here apple fritters were the best.
From: Debbie Net
Best Dang Apple Pie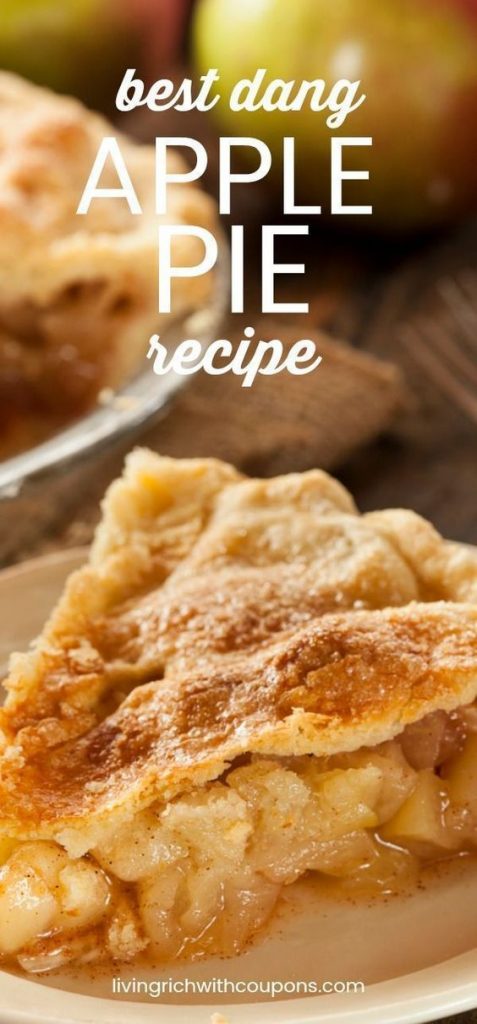 After apple picking last weekend, I thought this weekend would be a great time to make the Best Apple Pie Recipe I know.  Well, at least that is how my family feels about it.  It is the most requested item I make and I've been making it for years and year without a single change to the recipe.
From: Living Rich with Coupons
4 Ingredient Caramel Apple Dump Cake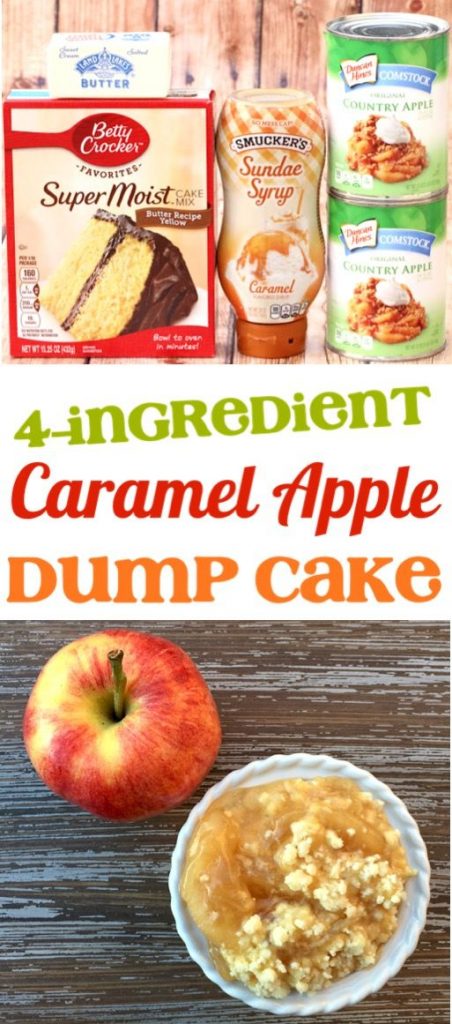 Get ready for an outrageously scrumptious dessert when you make this easy Apple Caramel Dump Cake Recipe with 4 Ingredients!
From: The Frugal Girls
Salted Caramel Apple Sheet Cake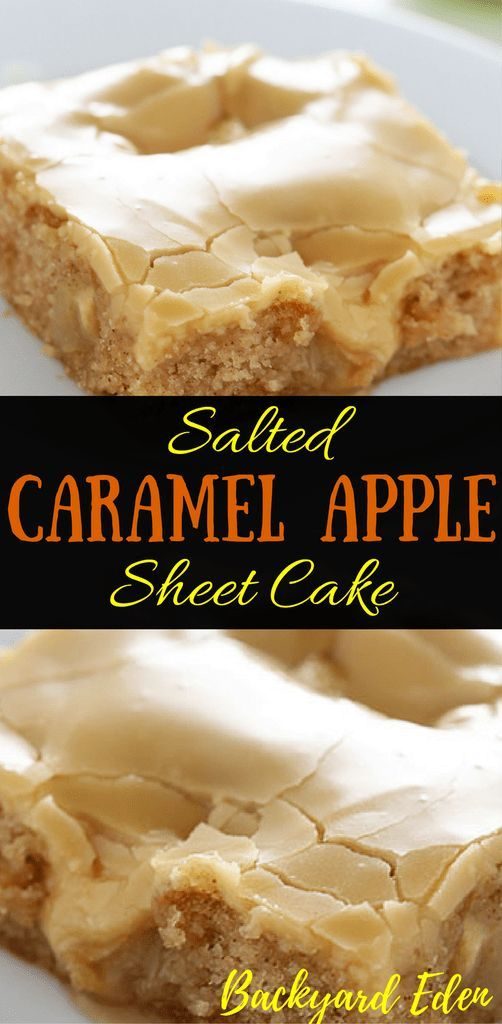 Everybody loves caramel, right?  I mean, who wouldn't?  I absolutely love caramel! Caramel everything.  It can't get any better – or can it?  If you haven't had a dessert with salted caramel, then you are missing out.  The salted caramel makes this Salted Caramel Apple Sheet Cake recipe amazing!
From: Backyard Eden
Dutch Apple Pie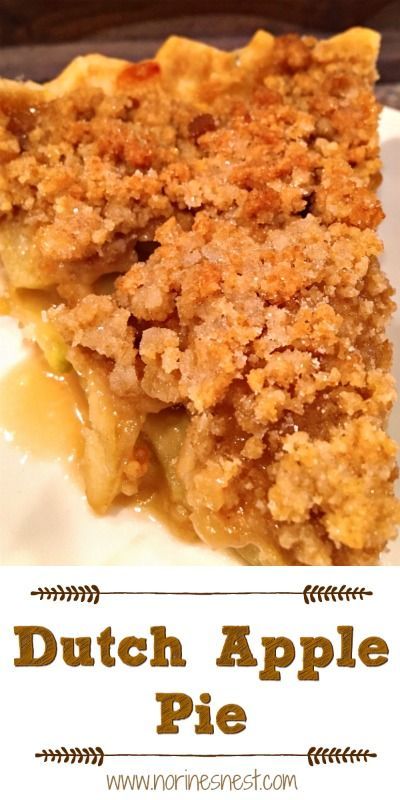 Piled high with mounds of fresh thick sliced Granny Smith Apples, covered in a rich buttery caramel sauce and topped with a crispy golden cinnamon crumb topping…this is the PERFECT Dutch Apple Pie!
From: Norines Nest
3 Ingredient Apple Cake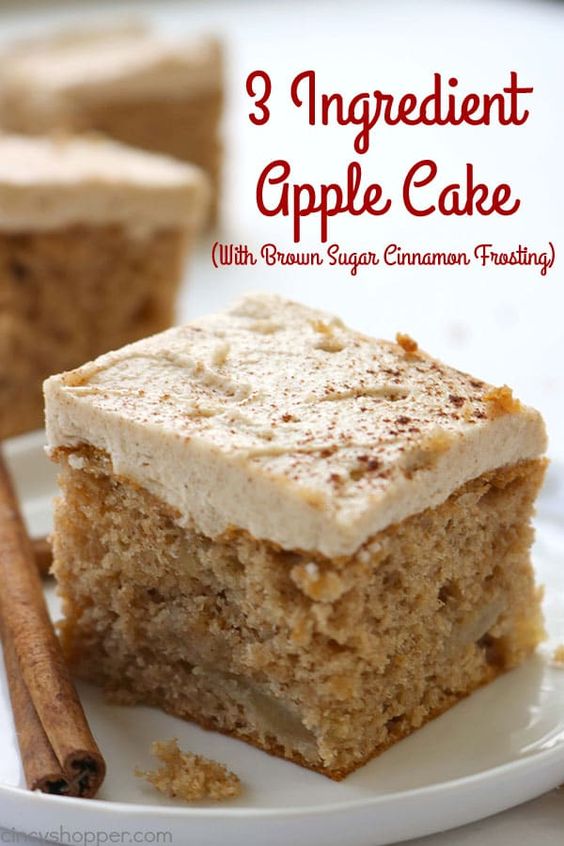 If you are a fan of simple recipes, you will want to make this Easy 3 Ingredient Apple Cake with Brown Sugar Cinnamon Frosting. All you will need is a spice cake mix, apple pie filling, and eggs. Enjoy as is, add on whipped topping or frosting.
From: Cincy Shopper
Snickerdoodle Apple Cobbler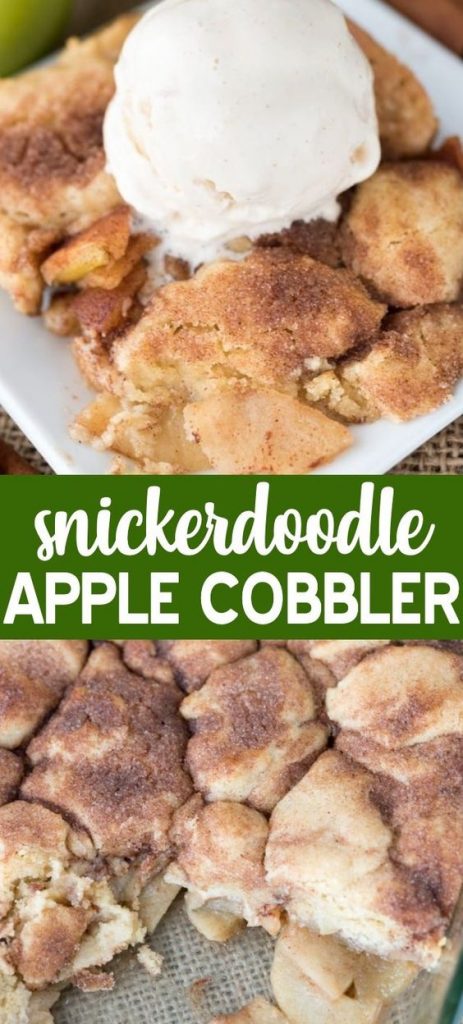 Snickerdoodle Apple Cobbler – This EASY apple cobbler recipe is topped with snickerdoodle cookies instead of crumble. It's the perfect fall dessert recipe!
From: Crazy for Crust
Caramel Apple Pecan Cobbler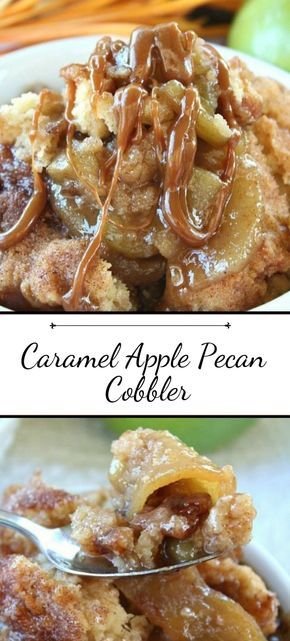 This scrumptious shoemaker is stacked with caramel, pecans and sweetness, that is without a doubt, and a huge amount of delicate apples! On the off chance that you like a ton of juices in your shoemaker, simply include a couple more apples.
From: Stars Baby
Apple Blondies

These Apple Blondies are a perfect Autumn dessert that mixes apple pie and blondies. Yummy Apple Cake Bars with a large scoop of ice cream make for the most delicious fall treat! A requested recipe every time I make them.
From: Num's the Word
Traeger Apple Crisp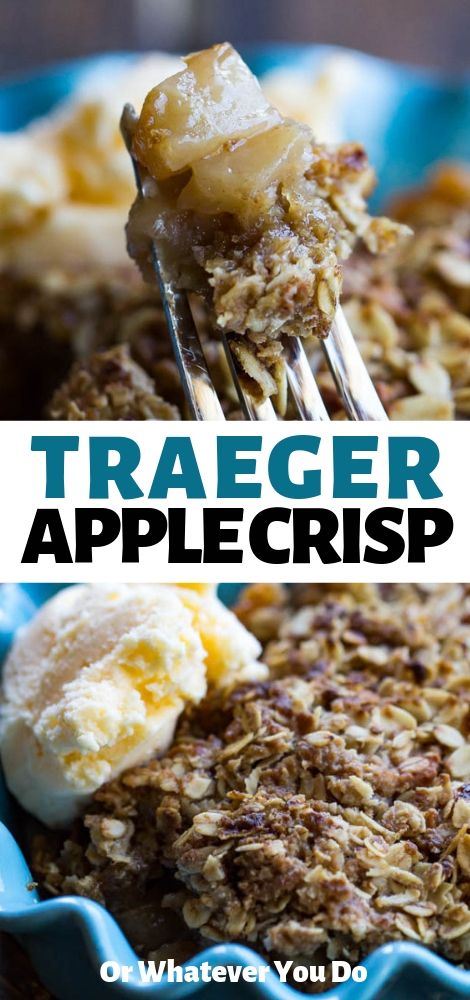 Traeger Apple Crisp is made with fresh, delicious apples, and topped with a crunchy sweet topping full of oats, brown sugar, flour, and copious amounts of butter.
From: Or Whatever You Do
Apple Pie Enchiladas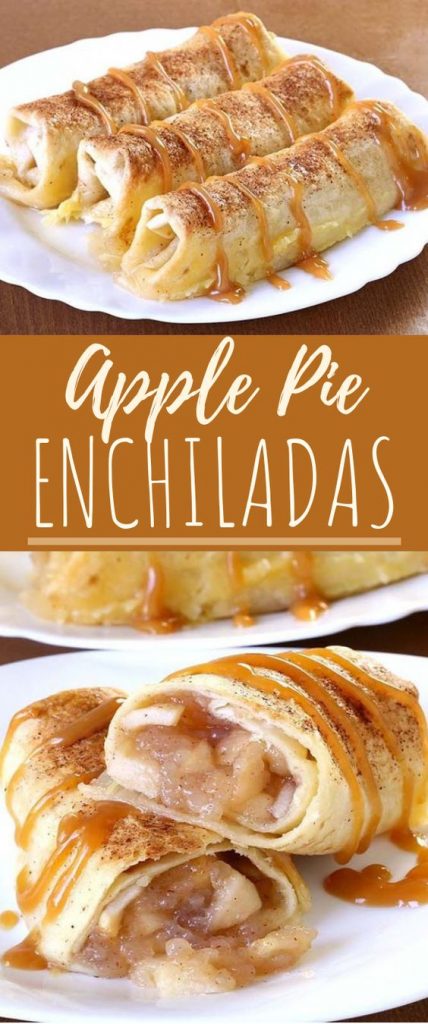 On the off chance that you like crusty fruit-filled treat, you will love these healthy apple enchiladas. They help me to remember apple blintzes, however are so much better! Serve them hot or cold for a tasty breakfast, or top each with Coconut Ice Cream or Keto Ice Cream for a solid sweet.
From: Mommy Cooking
Easy Apple Dumplings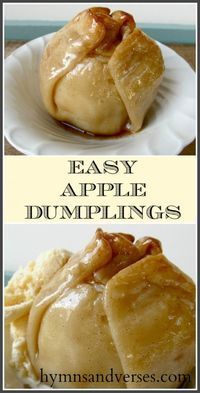 I went through all the recipes I have from my mother, grandmothers, and aunts, but I couldn't find one for this favorite fall treat.   This is probably because they were made so often by these home bakers!
From: Hymns and Verses
Easy Apple Pie Bites

Honestly, when I took the first bite… I thought, "how can something this easy be so damn good?".  In less than 30 minutes you can whip up these tasty little apple pies that are a perfect last-minute Thanksgiving (or anytime!) dessert.
From: The Blond Cook
Simple Apple Crisp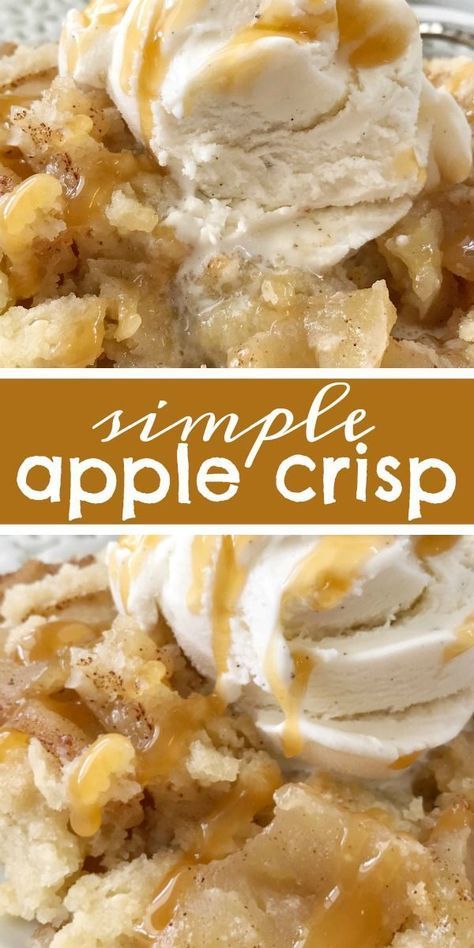 Today's recipe is a quicker and easier, more classic version of an apple crisp. Most apple crisps have a thick, crumble oat topping. This one has a sugar cookie type topping that is thinner and resembles more of a shortbread/sugar cookie taste. It's so basic but I always come back this version because it's so good.
From: Together as a Family
Country Apple Dumplings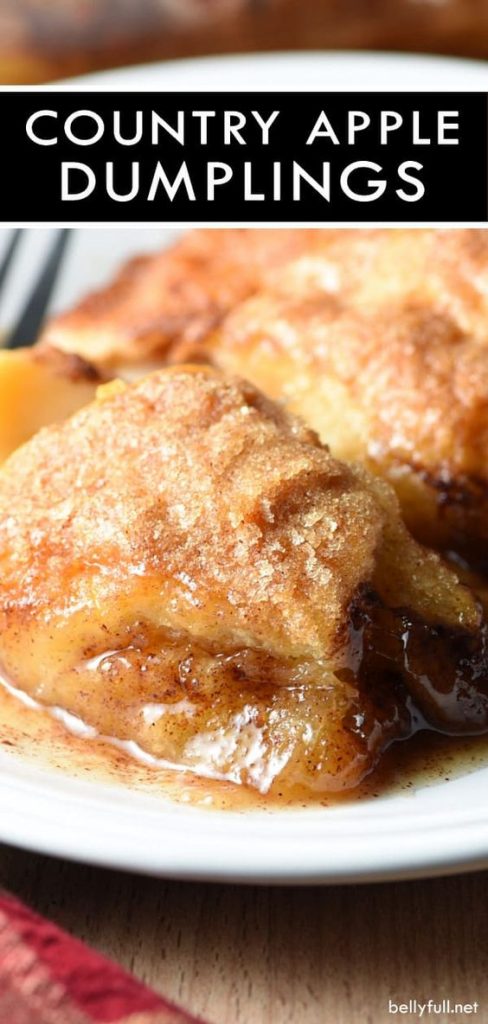 These Easy Country Apple Dumplings are soft and gooey on the bottom, but crispy on top, and they taste like apple pie. So easy and ridiculously good. Plus the house smells amazing while they bake!
From: Belly Full
Best Apple Crisp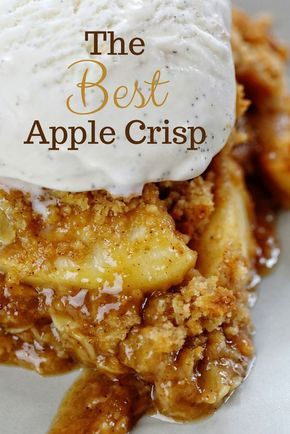 If you are anything like me, you always think your recipe is the best. I was convinced that the apple crisp I have been making for the last couple years couldn't be beaten but was I ever wrong. I tried this recipe last fall and have made it at least 15 times since. It is perfect every single time! It is the ideal combination of rich oat crisp paired with a slightly tart apple (this is important, I will tell you why below) and just the right about of buttery richness.
From: I Am Baker
Caramel Apple Dump Cake

Easy Caramel Apple Dump Cake recipe, the best fall dessert recipe with fresh apples, caramel, and a cake mix.
From: Snappy Gourmet
Easy Apple Cobbler

This homemade Apple Cobbler is going to become one of your favorite fall desserts. Just a few ingredients to make this warm and comforting dessert.
From: Cincy Shopper
Pin these Easy Apple Desert Recipes for later!
If you enjoyed this roundup of Apple Desert Recipes, please consider pinning it to your desert or autumn boards on Pinterest.
Also, follow Fluffy's Kitchen on Pinterest for more great recipes and ideas!