With summer rolling around it's almost time to bring out the fireworks, have the family over, and celebrate the 4th of July. What better way than to make some deserts for everyone with a little patriotic theme? I've cultivated 10 of the best looking 4th of July deserts for everyone this year.
Enjoy!
-Fluffy
1. Firecracker Cake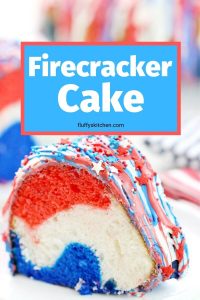 I love everything about summer … okay, technically not the 120 degree heat, but I'll take the Arizona heat over shoveling snow in the winter any day! Needless to say, we're gearing up for an awesome summer in the Love Bakes Good Cakes house! Like many Americans, we look at Memorial Day weekend as the unofficial start of summer. If you can believe it, we're looking at summer only being about 2 weeks away, y'all!!
From: Love Bakes Good Cakes
2. Muddy Buddy Snack Mix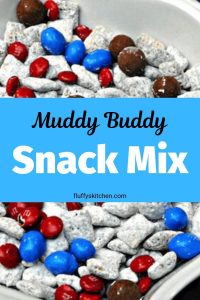 My family celebrates any and every holiday with food. Of course we get together to talk and have fun. We let the kids play, we drink sodas and coffee and drink boxes. But the party gets started when the food is served!
From: Baby Savers
3. 4th of July Pretzels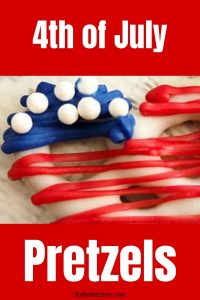 Growing up our small town had a festival by the water for the 4th of July with food tents, music, and games for the kids. It was one of my favorite things to as a kid. I would always look forward to it. They had tents of food ranging from Chinese to crab legs. You would buy tokens and pay for food and drinks all night. Way better than having to carry around cash or a credit card.
From: Craft Create Cook
4. Patriotic Berry Pizza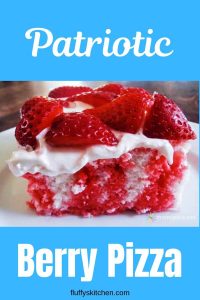 I picked up everything I needed to make this simple dessert at my local Walmart. Berries are in full swing right now, so pick your favorites. I chose to go with blueberries and strawberries, but blackberries and raspberries are also a delicious choice. If you need a last minute  4th of July themed dessert, I hope you will try this patriotic fruit pizza because I know you'll love it!
From: Mommy's Kitchen
5. 4th of July Berry Cake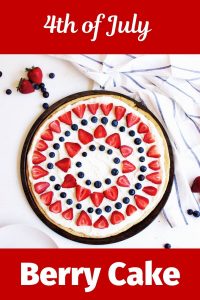 This Fourth of July Berry Dessert Pizza needs to be at the top of your list of festive foods to make! The combination of the juicy, sweet berries and cream cheese icing spread on a sugar cookie crust is absolutely delicious. You'll definitely be going back for seconds, maybe even thirds!
From: The Crafted Sparrow
6. Easy Patriotic Snack Platter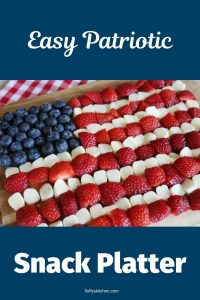 Between Memorial Day, Independence Day, and Labor Day, I always feel like the summer months are perfect for anything patriotic! Summer is also a season where we really crave lighter snacks and meals. So, I've teamed up with  Frigo® Cheese Heads® String Cheese to bring you some fun family snack recipes for the summer! We're kicking things off with this patriotic American Flag fruit & cheese platter! I love how it turned out!
From: Mom Endeavors
7. Fireworks Blondies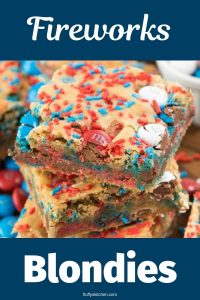 I feel like I'm in a major recipe rut. I can't decide what to make! I keep thinking about fun recipes I want to share and then going back and forth on whether or not to make them, what flavor to make them, or when to post. No bake desserts, dinner recipes, cookies, bars, cake…what should I make?
From: Crazy for Crust
8. American Flag Oreos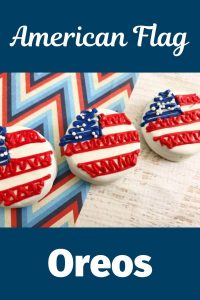 You are what you eat, so eat something cute! I love these adorable American Flag Oreos that are perfect for a 4th of July party. I'm convinced that Oreo cookies are the most versatile cookies on the market because you can do so much with them. These are dipped in white chocolate and decorated like our flag – which makes them a darn cute 4th of July dessert option.
From: The Savvy Mama Lifestyle
9. Red White and Blue Cookie Bars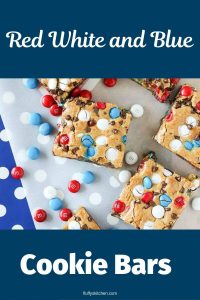 Red, White and Blue M&M'S are one of my favorite M&M'S! I just love the patriotic mix and I think they are perfect for my favorite M&M'S Cookie Bars. Bake these up for the 4th of July or Memorial Day, they are perfect for feeding a crowd and so much easier than traditional cookies. Depending on how you cut them, they can make 18 bars all the way up to 36 bars.
From: No 2 Pencil
10. 4th of July Fruit and Jello Cups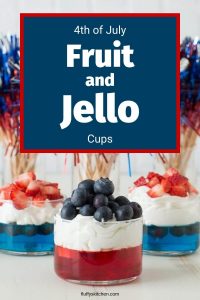 The general trend on my blog as of late seems to be cake, jello, and cheesecake. I just love jello and want to turn everything into a gelatinous mixture. It stays in one place and never falls over, unlike the great cake fail of 2015 where cake layers were sliding all over the place during a photo shoot.
From: The First Year