One of the biggest stressful events for someone is dating. Perhaps you've gone on a couple dates already and it's time to turn up the charm with a home made dinner for two. Problem is you aren't the best cook in the world and you're stressing out wondering what you're going to do.
I've got you covered with 21 easy date night recipes to make the night one to remember. Give one of these recipes a try and your date will think you are a world class chef!
Enjoy these date night recipe ideas! To view the full recipe, please click the links under the images.
21 Easy Date Night Dinner Recipes
Beef and Broccoli for Two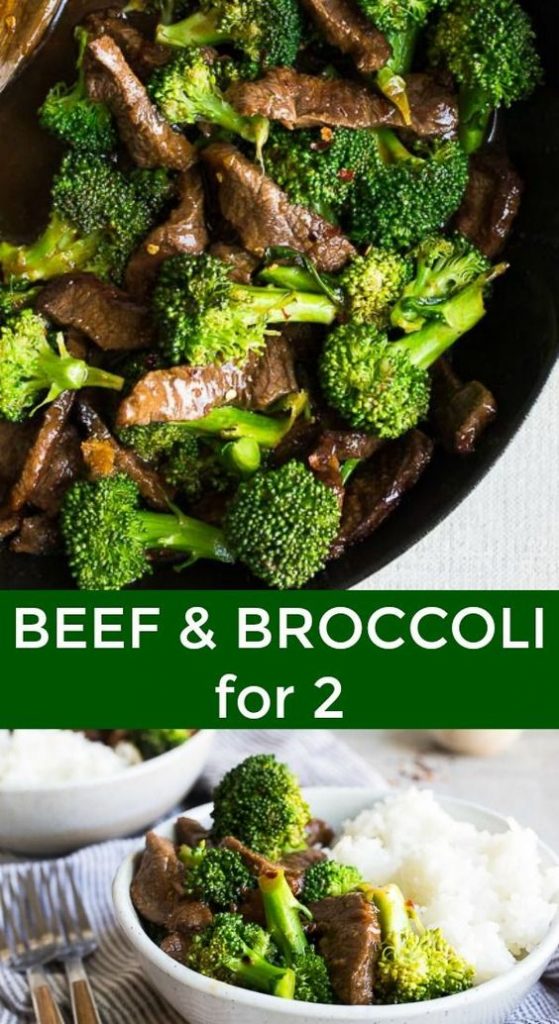 Beef and broccoli stir fry for two–all made in one pan. Just add rice or noodles and serve this easy skillet beef dinner for two!
From: Dessert for Two
Spicy Shrimp Parmesan Risotto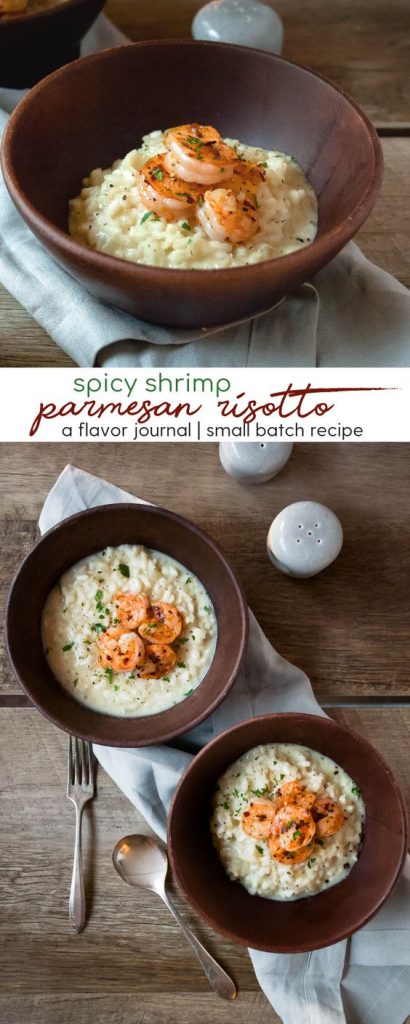 How many variations of risotto can we make together?  The answer is as many as we want, because risotto is LIFE.  Risotto is kind of like pizza, or pasta, or whatever Italian-inspired comfort food fits your mood.  It's incredibly versatile, loves all types of meats and vegetables, and offers an elegant touch to dinner.
From: A Flavor Journal
Chicken Bacon Ranch Foil Packets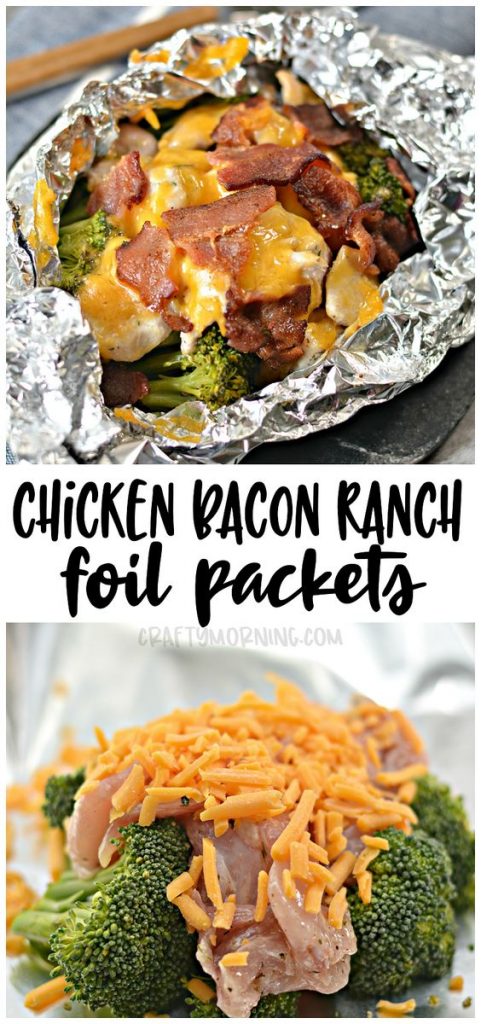 Here's a quick and easy dinner idea for the family…chicken bacon ranch foil packets! Just wrap em up and cook!
From: Crafty Morning
One Pan Honey Mustard Pork Chops and Veggies

But all budget talk aside, if you enjoy going out for Valentine's Day dinner and treating yourself then by all means, do what makes your heart sing. Just promise me that for your next 'date night in' that you'll give this One-Pan Honey Mustard Pork Chops and Veggies a try!
From: The Real Food Dietitians
Chicken Parmesan for Two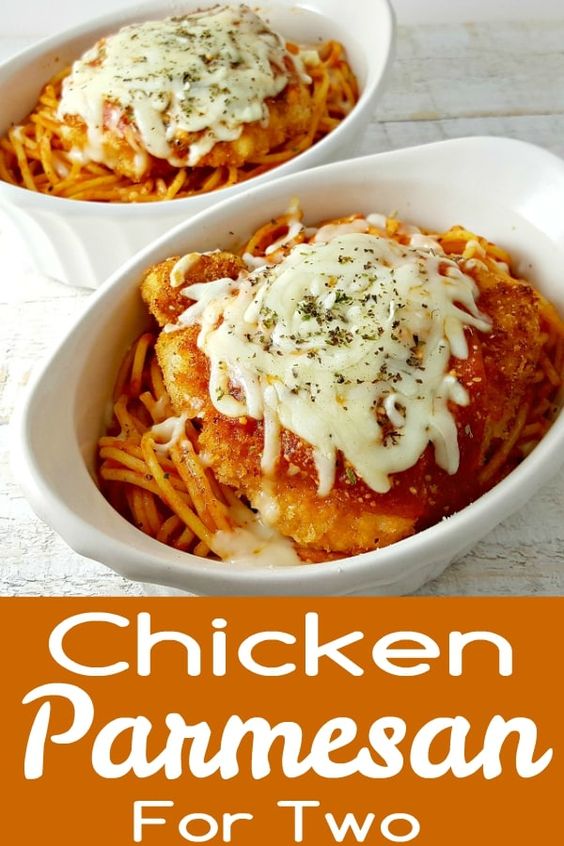 The chicken is coated in breadcrumbs and Parmesan cheese, then fried crispy and golden brown, served in individual baking dishes on top of spaghetti and smothered in extra sauce and melted Mozzarella and Parmesan cheese.
From: Zona Cooks
Date Night Dinner on the Grill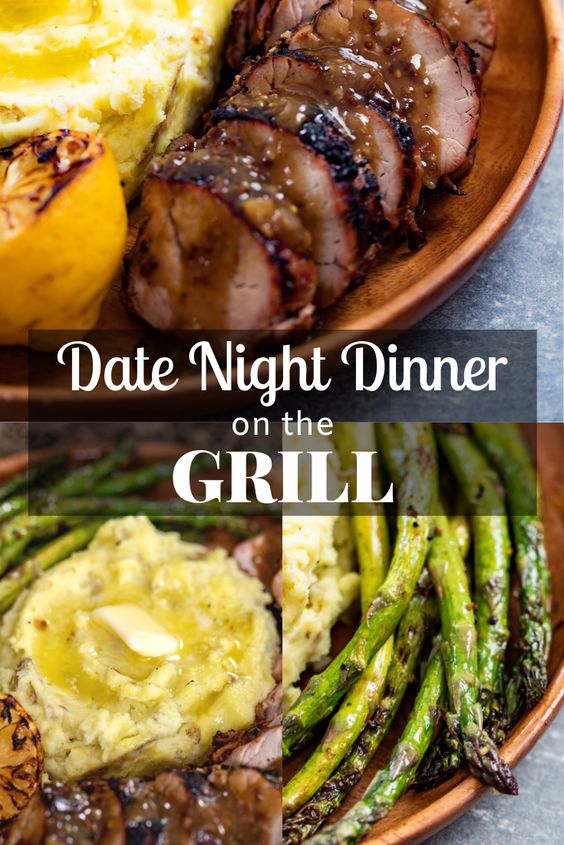 Grilling food for a date night dinner at home is the perfect way to tell your significant other "I love you." With a main dish of grilled pork tenderloin drizzled with a decadent beer and mustard glaze, and lemon grilled asparagus and indulgent smoked mashed potatoes on the side, you'll have a meal to remember.
From: Hey Grill Hey
Peach Glazed Broiled Salmon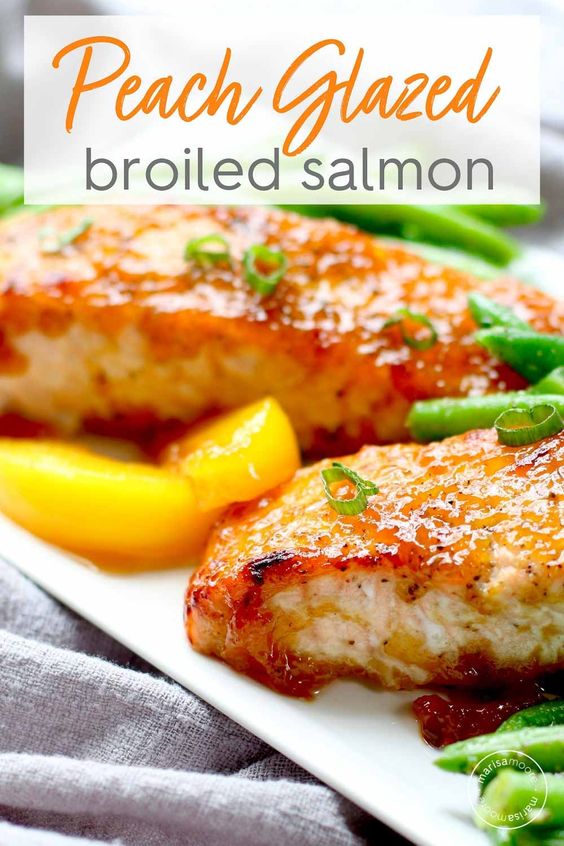 Sweeten up date night dinner with this luscious bourbon peach glazed salmon that will nourish your heart and soul! And get 27 more recipes as part of the Black History Month Virtual Potluck!
From: Marissa Moore
Date Night Butternut Squash

This date night roasted butternut squash risotto is perfect for a special occasion or dinner for two. It's simple to make but tastes mega fancy!
From: Choosing Chia
Date Night Chicken Florentine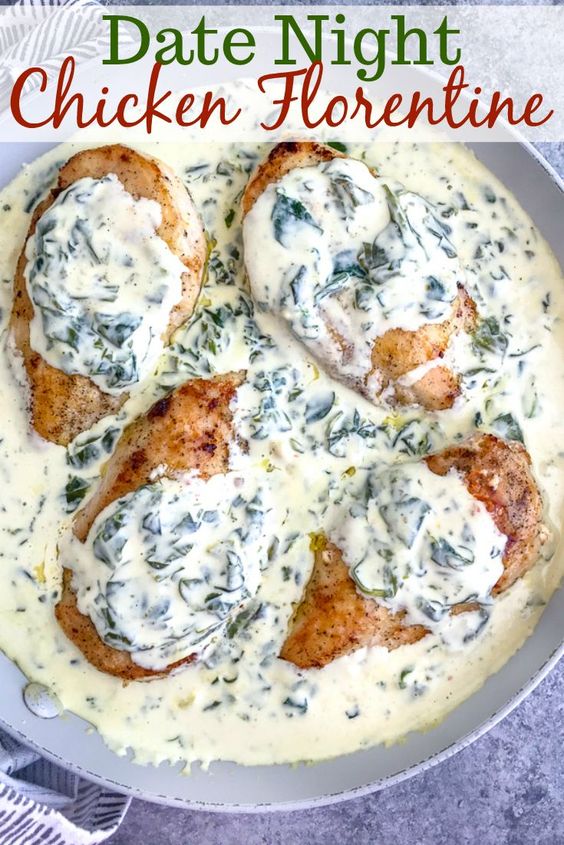 This Date Night Chicken Florentine is an easy 30-minute meal that is true comfort food at it's finest. Creamy spinach sauce simmered with juicy, tender chicken breast. Perfect served over a bed of sautéed kale, with steamed vegetables, or tossed with your favorite pasta.
From: With Peanut Butter on Top
Scallop Shrimp Pasta with Cherry Tomatoes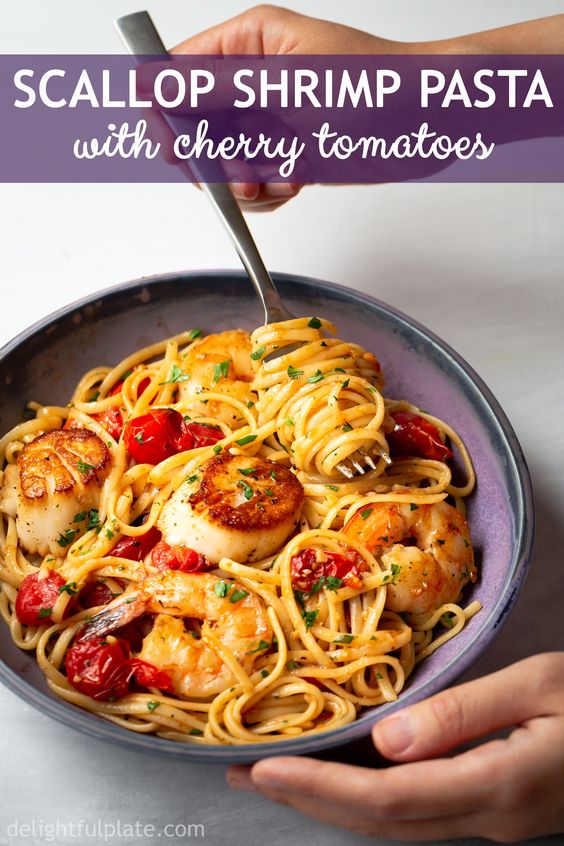 This scallop shrimp pasta with burst cherry tomatoes is perfect for not only quick and simple weeknight meals but also fancy date night dinners. It is so flavorful with sweetness from fresh seafood and umami from burst tomatoes.
From: Delightful Plate
Balsamic Butter Steak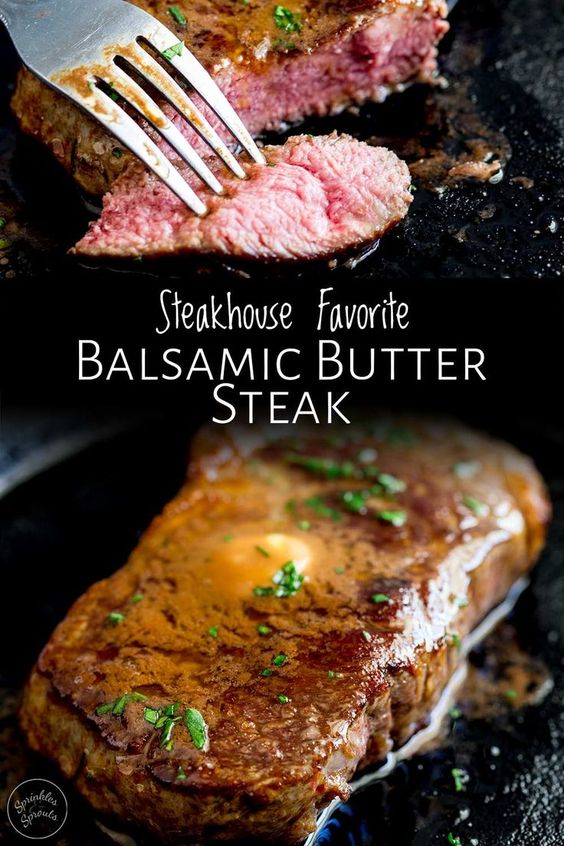 If you are looking for a quick steak sauce or if balsamic steak is your favorite dish at the local steak house then this balsamic butter steak is for you. The steak is grilled to perfection and finished with a disk of delicious balsamic butter that creates a delicious glaze and sauce for the steak. This balsamic steak is perfect for date night! Go on have a go at creating that easy steak dinner for 2.
From: Sprinkles and Sprouts
Pan Seared Garlic Butter Steak and Shrimp

Learn how to make the most tender pan-seared garlic butter skillet steak and shrimp. You don't have to go out to get good surf & turf when you can make it so easily at home!
From: Little Spice Jar
Best Skillet Bourbon Steak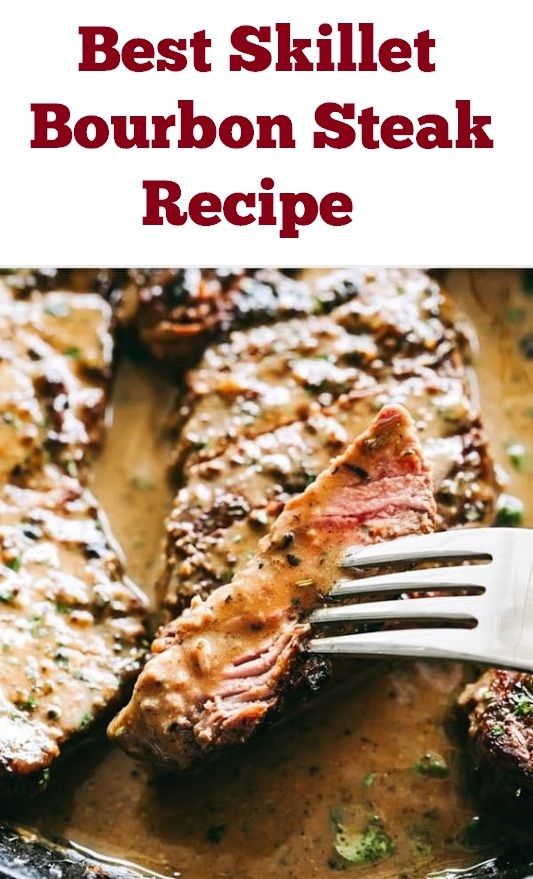 Best Skillet Bourbon Steak Recipe | Dinner Recipes Healthy, Dinner Recipes Easy, Dinner Recipes For Family, Dinner Recipes With Ground Beef, Dinner Recipes Date Night, Dinner Recipes Weeknight
From: Hunger Chef
Cheesy Roasted Garlic Asparagus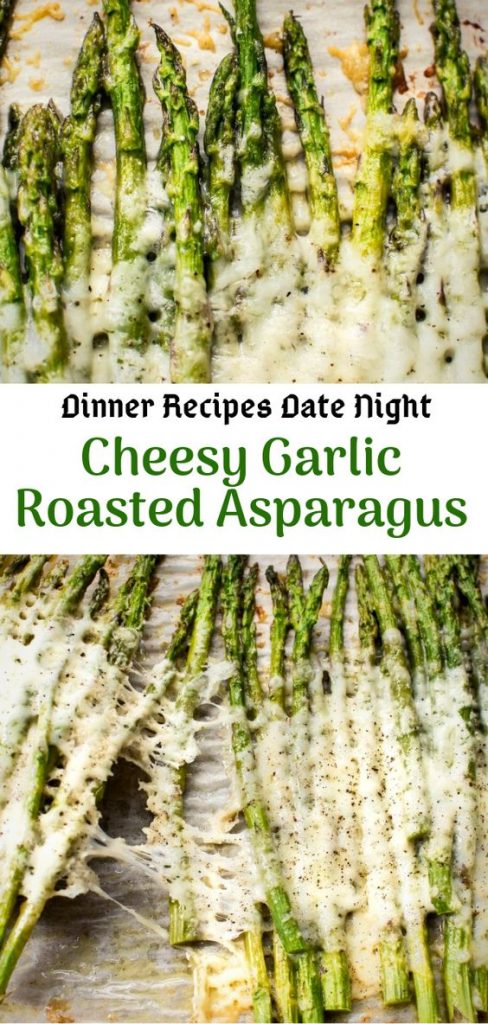 Are you looking for new ways to improve asparagus? This garlic roasted asparagus is prepared on a pan in 20 minutes and is perfect every time. This is definitely a set to make almost all meat dishes become rich dinners.
From: Eat Happy
Date Night Gnocchi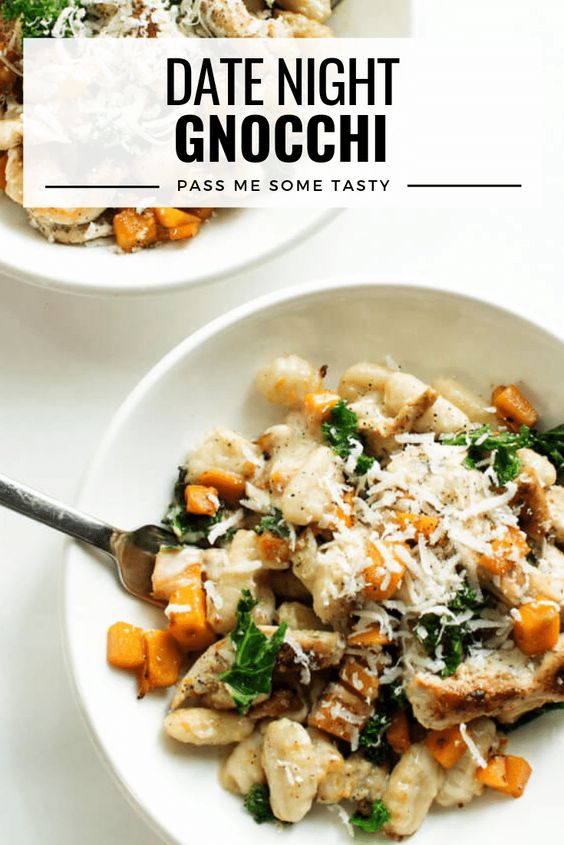 Sometimes I do the fridge-to-pantry pace for quite some time which only amplifies the hangryness. BUT not last night folks! Last night dinner inspiration came like a lightning bolt, the heavens parted, and I'm pretty sure I heard some angels singing. I call it cooking magic.
From: Pass Me Some Tasty
Cheesy Garlic Pull Apart Bread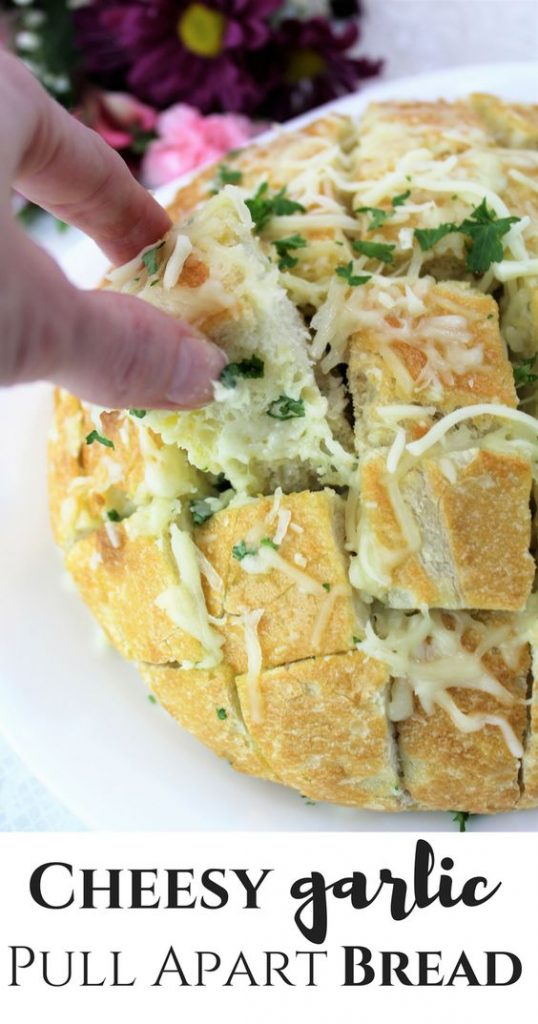 This year, we are having date night in with Bertolli® Frozen Meals set up by the fireplace with a cozy blanket, flowers, wine and a freshly baked cheesy garlic pull apart bread. Life is all about the little moments like this. The simple, spontaneous, unexpected, small moments that mean the most.
From: Cooking with Amber
Herb Crusted Date Night Lamb Chops

Skip the long V-Day lines this year and prepare a nice, romantic dinner at home! These Date Night Herb Crusted Lamb Chops are so flavorful and yummy! The PERFECT dinner for two!
From: Beautiful Eats and Things
Maple Garlic Salmon Steaks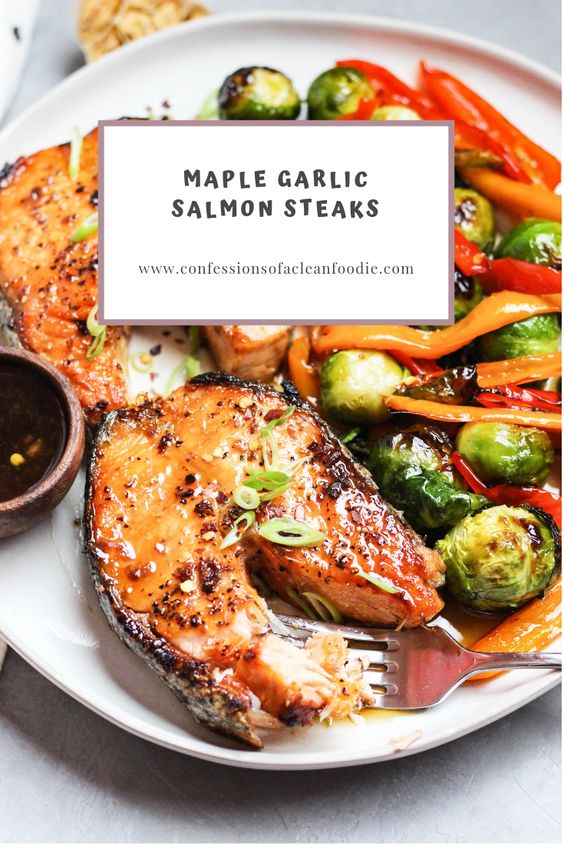 Valentine's Day is right around the corner and although I don't have a valentine this year, I am still in a festive mood. Maple garlic salmon steaks is a sophisticated, delicious yet simple dish. It will definitely impress your significant other and you won't have to spend more than 30 minutes in the kitchen. It is also a fun and easy meal to whip up together!
From: Confessions of a Clean Foodie
Date Night Rigatoni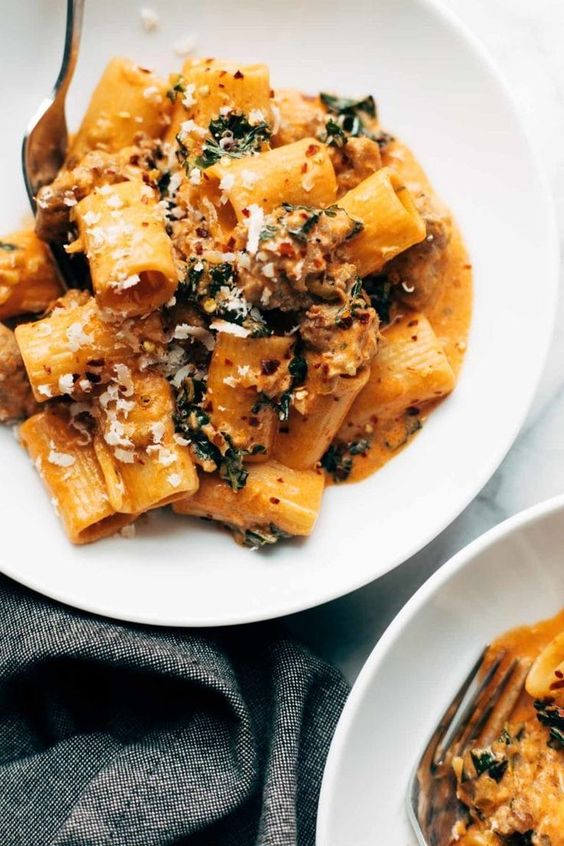 Why is rigatoni so good, actually? Why does pasta taste better when it's in the shape of oversized chewy tubes with just the right amount of density and flop to them?
From: Pinch of Yum
Oven Roasted Shrimp With Parmesan Risotto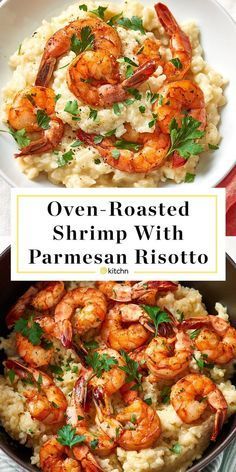 This creamy risotto, spiked with salty Parmesan and topped with sweet, juicy roasted shrimp, has a lot going for it. There's the slight edge of fancy, as risotto is something many of us eat at restaurants but not at home. And yet it's so comforting — a simple homestyle dish, really. It's also not difficult.
From: Kitchn
Crockpot Beef Short Ribs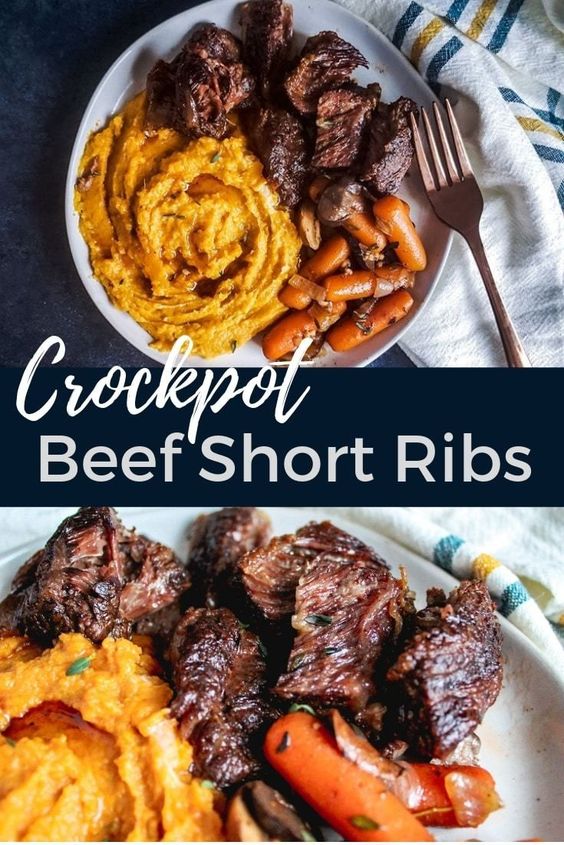 These simple Crockpot Beef Short Ribs pack a big flavor and make the perfect holiday main dish or celebratory meal. Trust me, these are worth the splurge.
From: Erhardts Eat
Pin these date night dinner recipes for later!
If you enjoyed this roundup of date night dinner recipes, please remember to post them to your date night and dinner recipes boards on Pinterest! You can also follow Fluffy's Kitchen on Pinterest for more great recipes and ideas!