I am a huge fan of the keto diet because it's perfect for people who are trying to lose weight or who have diabetes, but don't want to go on a "diet" where everything tastes bad. The beauty of the keto diet is that you can make a ton of meals that are extremely tasty which will lead to you more effectively sticking with the diet.
Here's a number of breakfast recipes that I found that are perfect for keto beginners. The beauty of these recipes are that anyone can jump in and start making them. I know that the keto diet is complicated so it can be a challenge to fill your meals for the day to be keto compliant. The best solution is to be prepared ahead of time.
22 Keto Diet Breakfast Ideas for Beginners
If you want the full recipe for any of these keto diet ideas, please click the link below the images below. Hope you enjoy!
Don't forget to follow us on Pinterest for more recipes and ideas. Also, if you would be so kind, please pin these ideas to your keto and breakfast boards on Pinterest to share with friends!
Keto Sausage Cream Cheese Rolls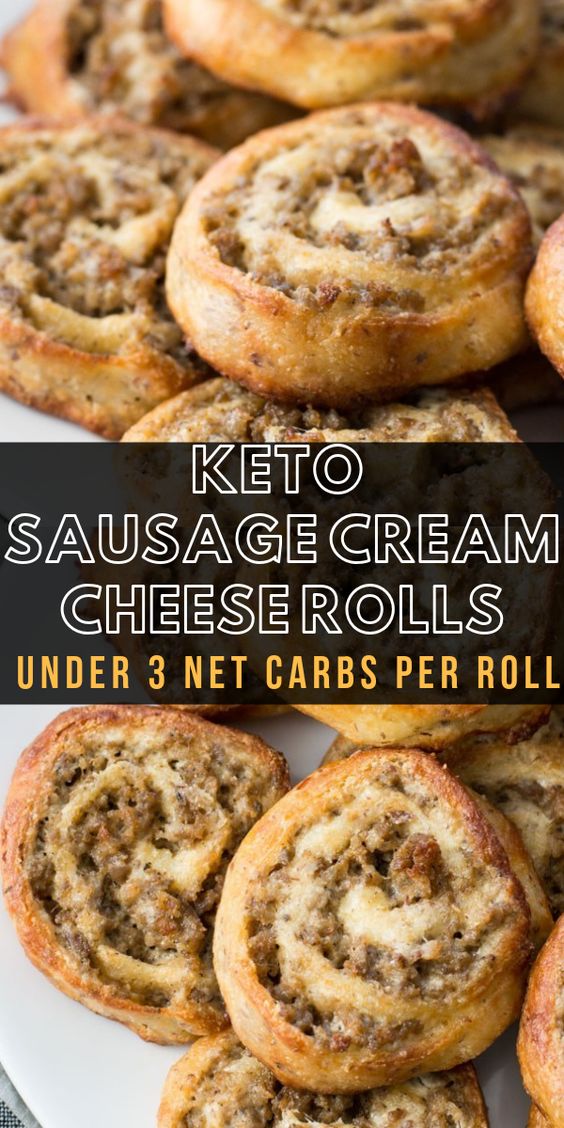 These Keto Sausage Rolls are perfect for breakfast, meal prep, an easy dinner or even an appetizer! The keto dough is a spin on your basic fat head dough. I have experimented with lots of variations and I find this to be the most reliable. I use almond flour, flax seed meal, cream cheese, mozzarella cheese and NO eggs. The crust reminds me a bit of pastry dough, it is crisp on the outside and soft on the inside. It is also very pliable and easy to work with.
From: Maebells
Keto Breakfast Bowl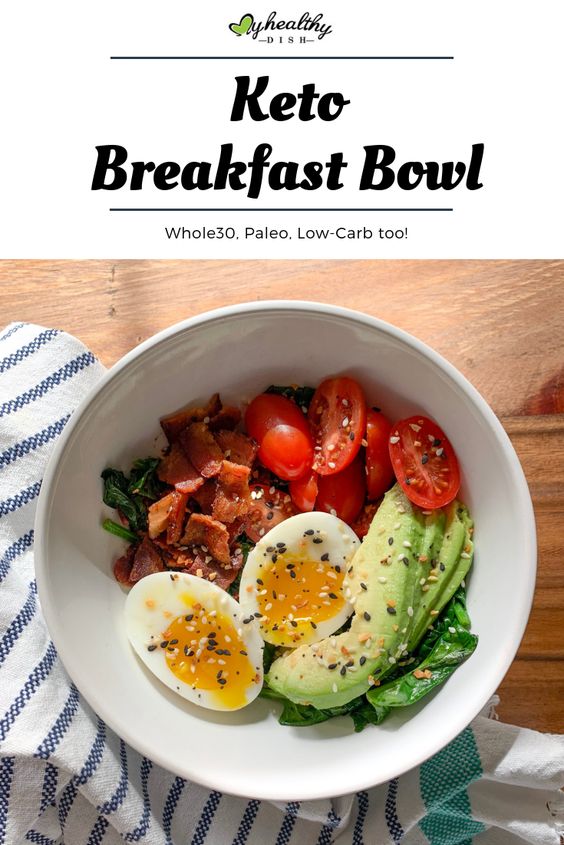 With keto-friendly recipes, it is all about the fat! Keto is using fat as fuel instead of carbs. Not only is the keto diet high in fat, but also very low in carbs. The fat in my Keto Breakfast Bowl is from bacon, avocado and eggs, with very low carbs from spinach and tomatoes. We still need our vitamins!
From: My Healthy Dish
Keto Chocolate Chip Muffins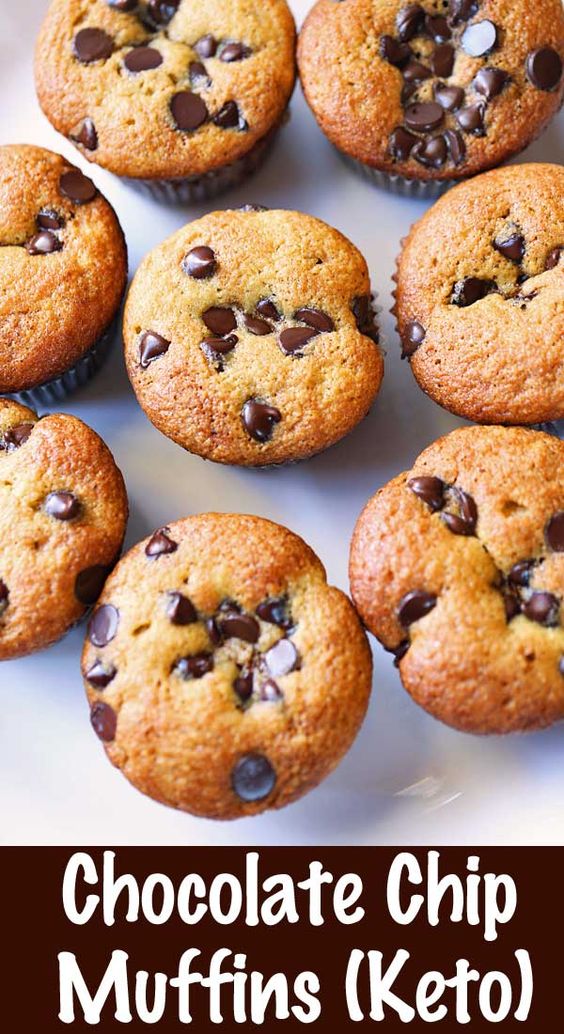 These keto chocolate chip muffins are SO GOOD. And unlike sugary muffins, these actually keep me full until lunchtime. I have two of them for breakfast with a mug of coffee and I'm good for several hours. (The same is true for this wonderful chocolate chip cake, by the way).
From: Healthy Recipes
Keto Biscuits and Gravy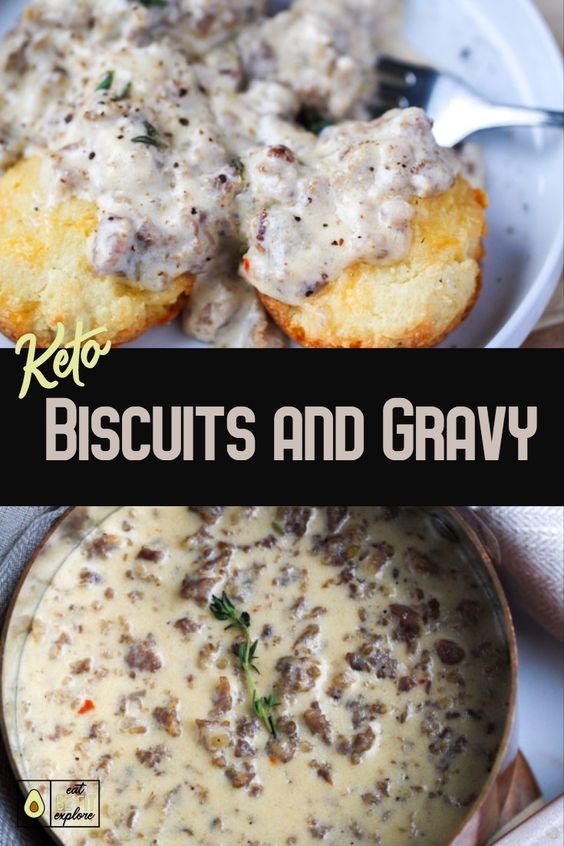 Is there a more comforting breakfast than Biscuits and Gravy? I don't think so. I never really ate Sausage Gravy growing up, and quite frankly I have never really been a gravy fan until I got married to a "Southern boy."
From: Eat Be Fit Explore
3 Ingredient Keto Pancakes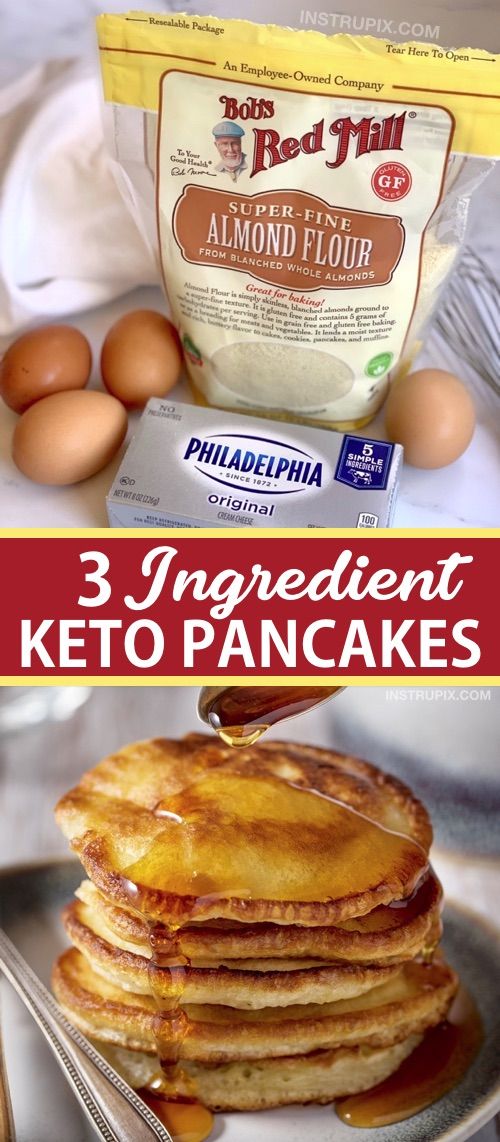 These delicious keto pancakes are made with just almond flour, cream cheese and eggs. That's right! These 3 simple ingredients come together like magic to make a classic breakfast that you don't have to feel guilty about.
From: Instrupix
Keto Egg Muffins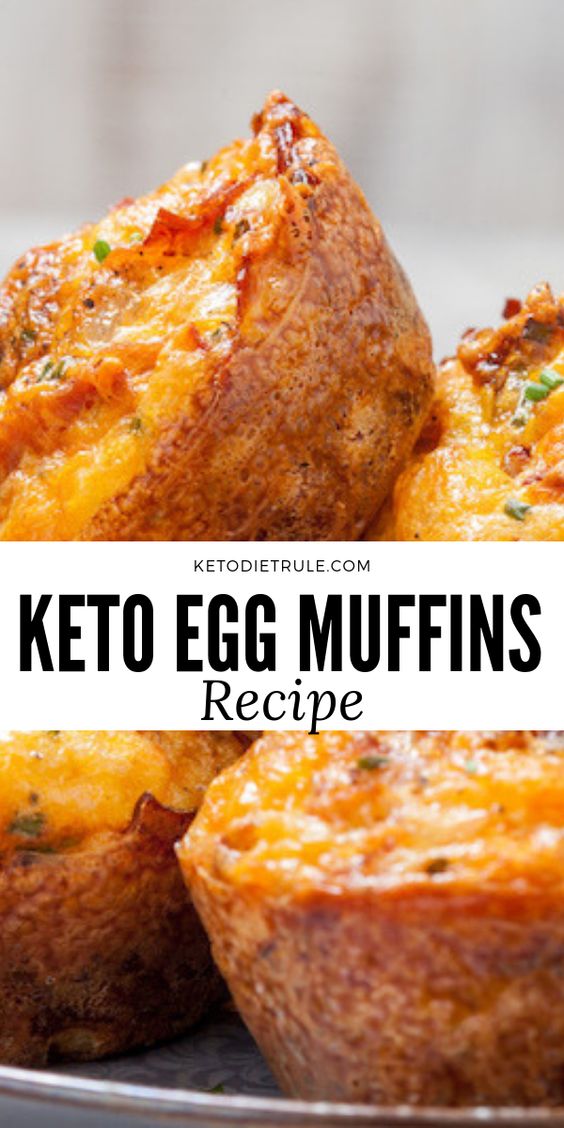 I love keto egg muffins for low-carb breakfast.
The keto diet breakfasts can get boring especially if you get stuck in your routines.
If that's you, then this keto egg muffin recipe will surely wow you and spice up your mornings.
From: Keto Diet Rule
Keto Egg Bake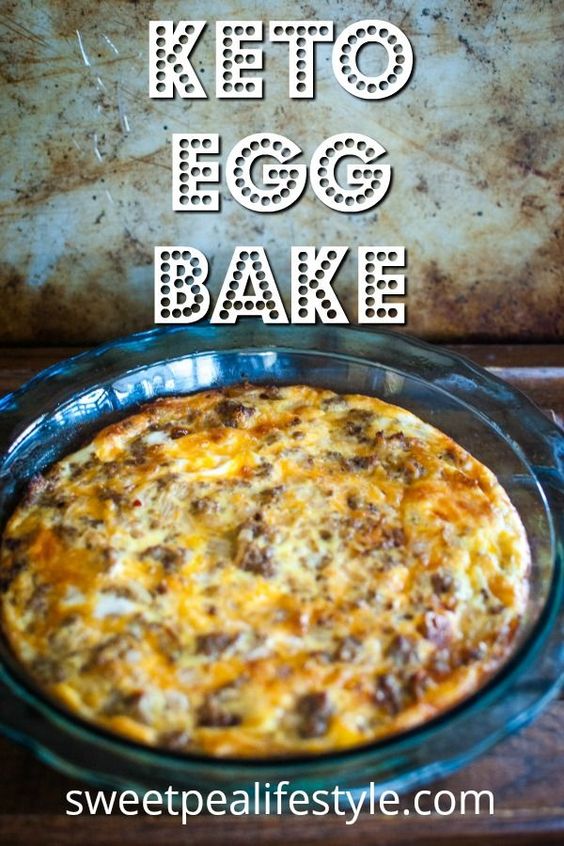 Easy Keto Egg Bake combines sausage and onions with lots of cheddar cheese and creamy egg custard. Bake it in a pie dish like above, in a muffin tin to meal prep breakfast, or if you just need an easy way to make a LOT of egg sandwiches, bake it on a sheet pan. Either way, you end up with something unbelievably creamy and delicious, filled with protein!
From: Sweet Pea Lifestyle
Breakfast Coconut Cookies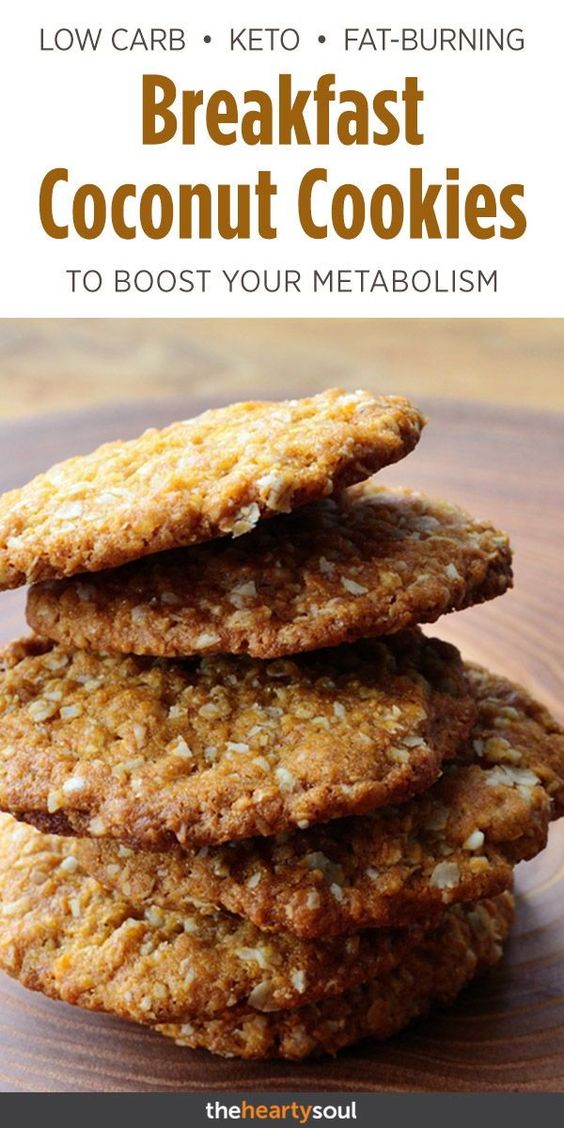 This is a fun and tasty recipe that is full of fiber, healthy fats and clean protein.  It is low carb, ketogenic and helps us to stabilize our blood sugar and burn fat.
From: The Hearty Soul
Keto No Bake Granola Bars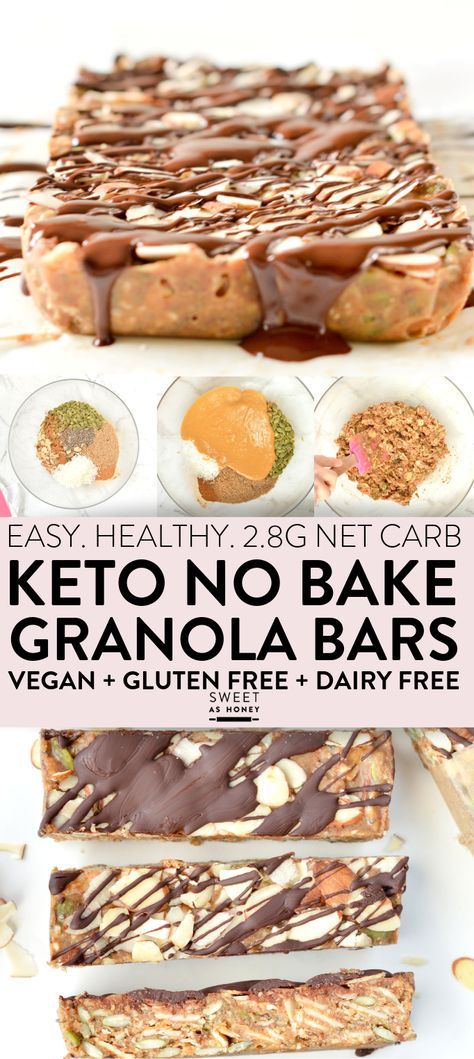 Those no bake granola bars are the healthy granola bars recipe you want to try for breakfast. Just as regular granola bars without baking time, no sugar, no gluten or dairy and ready in 30 minutes. The best low carb granola bars for a on-the-go keto breakfast.
From: Sweet as Honey
Almond Flour Cheddar Biscuits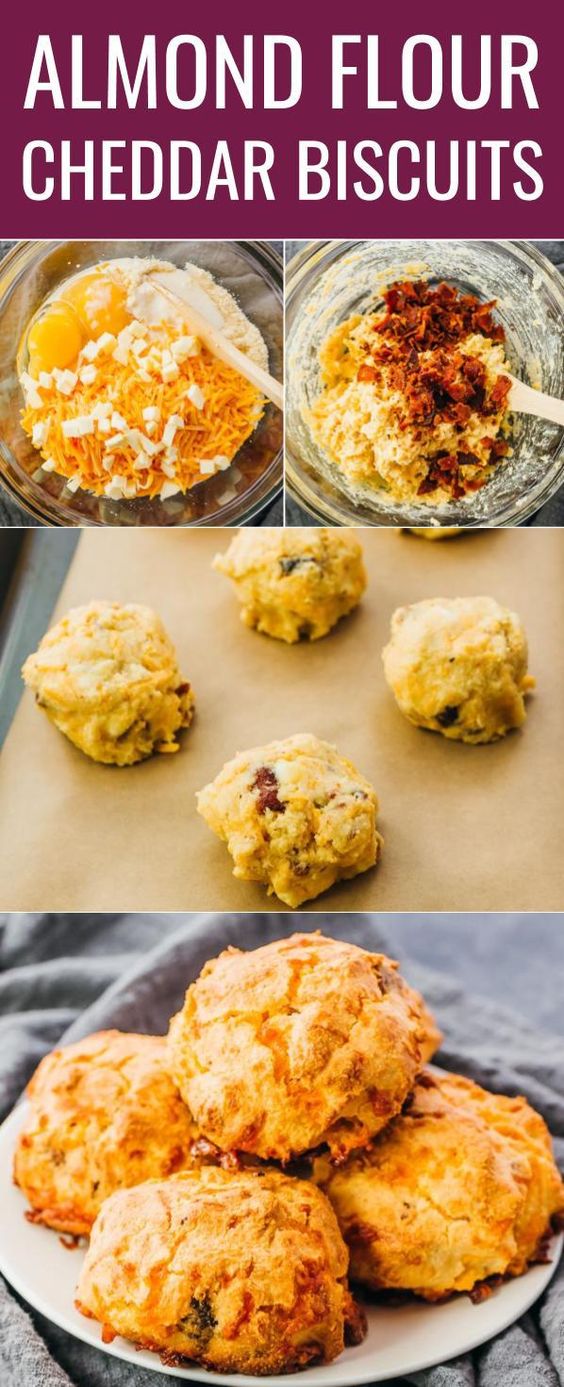 These low carb biscuits are made using almond flour, plenty of cheddar cheese, crispy bacon crumbles, eggs, cream, and butter. Just combine all of the ingredients together into a mixing bowl and divide into eight mounds on a baking tray. Bake for about 25 minutes, and you'll end up with delicious cheddar bacon biscuits. No special equipment or ingredients are needed for this easy bake job.
From: Savory Tooth
Sausage and Spinach Crustless Quiche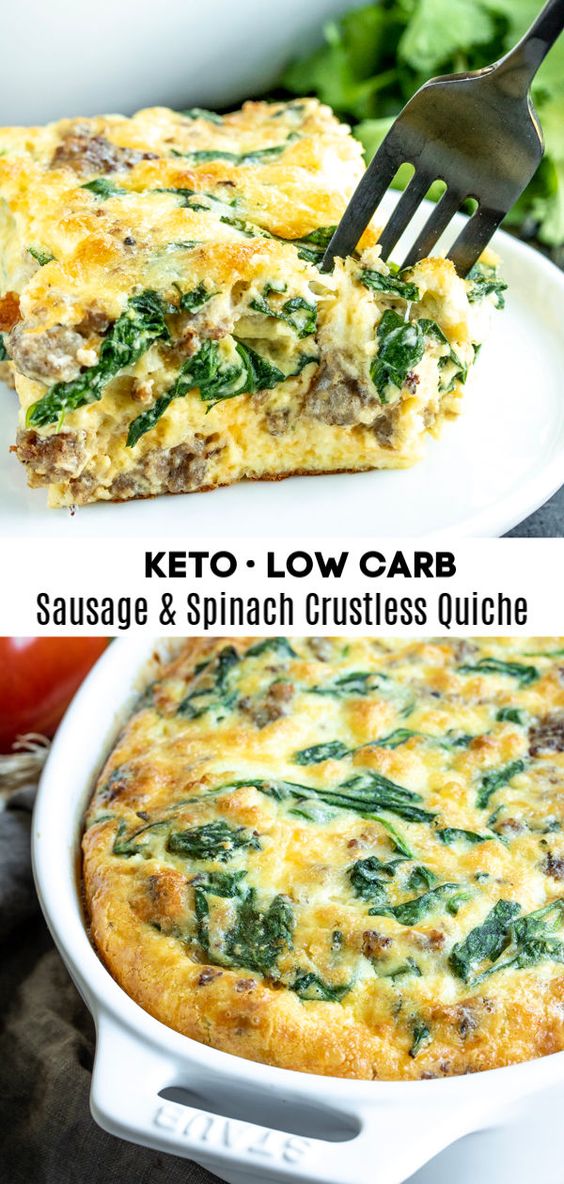 Ok, this Sausage and Spinach Crustless Quiche is one of my new favorite low carb recipes. I made my Low Carb Ham and Cheese Crustless Quiche for a work breakfast a few weeks ago and it was a huge hit so when the weekend came around I decided to try out a few different variations.
From: Home Made Interest
Keto Eggs Benedict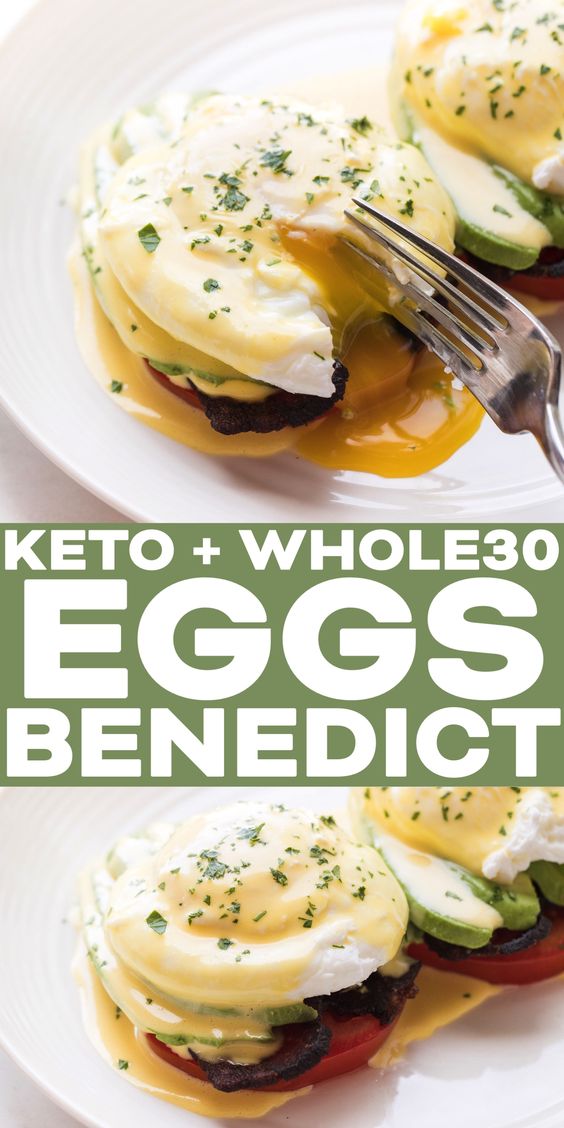 This is the breakfast I would like to eat every day of summer.
This whole30 + keto California eggs benedict is not only healthy, but SO delicious! You don't even miss the english muffin!
From: Tastes Lovely
Fluffy Keto Pancakes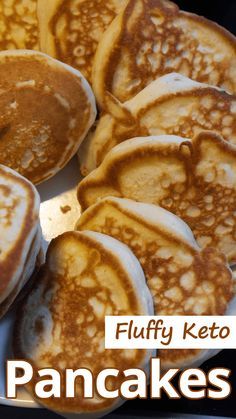 These fluffy, tasty pancakes are super easy. Serve with plenty of butter and your favorite sugar-free syrup.
From: Recommended Tips
Strawberry Breakfast Cookies

Strawberry crumble cookies are a soft and chewy oatmeal cookie base, topped with fresh strawberries, strawberry jam, and an addictive crumb topping. Perfect for a wholesome breakfast or healthy dessert, these strawberry cookies will be your new favorite.
From: The Big Man's World
Keto Avocado Toast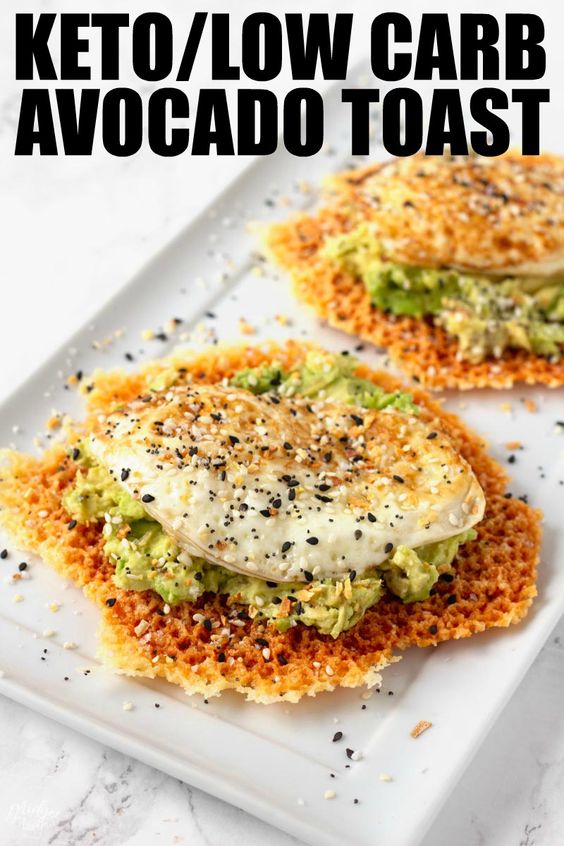 One of my favorite breakfast recipes is avocado toast with egg, however when eating low carb and Keto that is not a breakfast that fits on plan. It was a must do for me to come up with a Keto Avocado Toast Recipe so that I could enjoy a breakfast that I love.
From: Midget Momma
Fluffy Keto Pumpkin Pancakes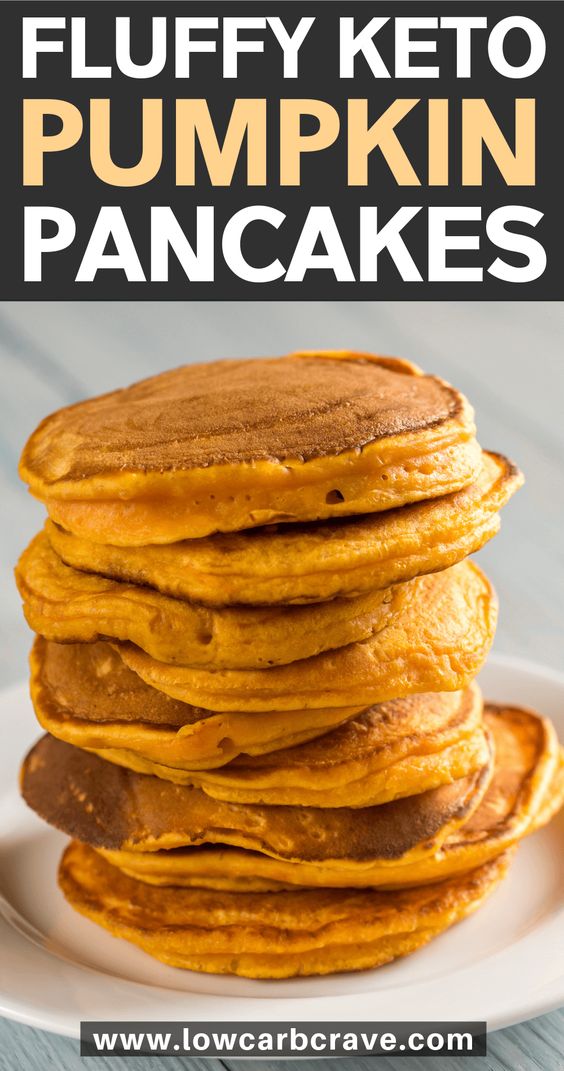 If you're a pumpkin lover like I am, then you're going to love this delicious keto pumpkin pancake recipe.
Breakfast, lunch or even dinner, you'll be wanting these pancakes all day long.
In this post, we're going to you how to make our famous low carb pumpkin pancakes made with cream cheese. It's so good it'll knock your socks off!
These pancakes are so fluffy and full of flavor. This recipe is gluten-free, sugar-free, and best of all – keto friendly!
From: Low Carb Crave
Keto Banana Nut Muffins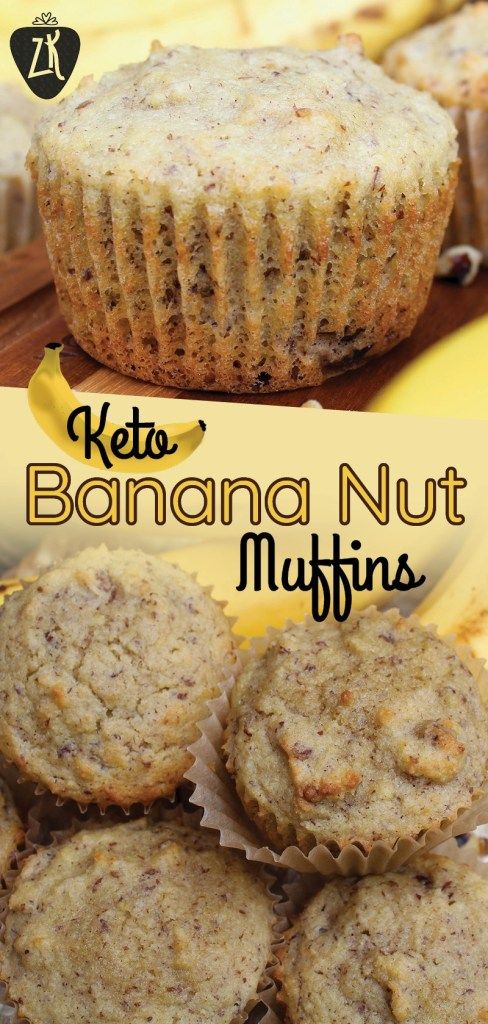 If you've been doing keto for a while, you know that bananas are not the best food to have while on the ketogenic diet. If you didn't know that and are surprised, now you do and I'll explain why in just a second.  These are my banana-less keto banana nut muffins and they taste exactly like the real thing!
From: Liv Breathe Keto
Keto Almond Crepes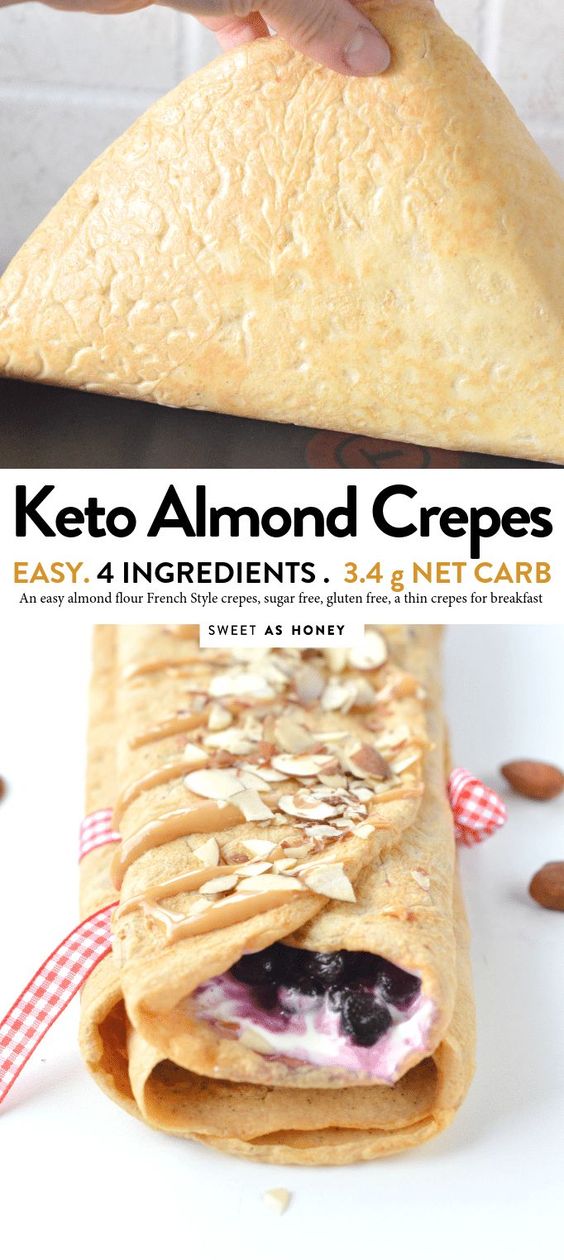 Almond flour crepes are delicious, thin low carb crepes that are also gluten free. An amazing sweet crepe recipe  for breakfast or dessert which is much healthier than the authentic french crepes recipe .
From: Sweet as Honey
Keto Pumpkin Muffins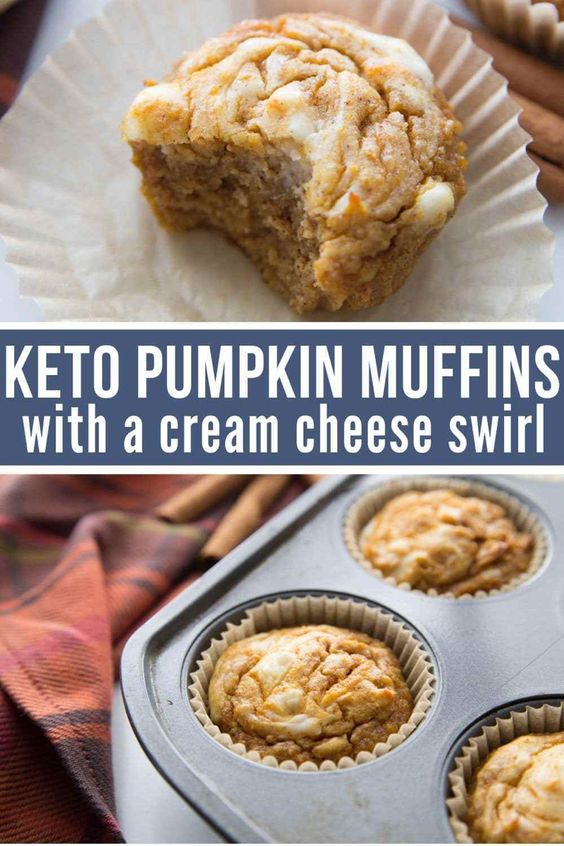 ThisLow Carb Keto Pumpkin Muffins with Cream Cheese Filling Recipe made with coconut flour is moist, easy to make, and full of incredibly pumpkin flavor. Pumpkin spice season hits, and this is a must in your recipe list!
From: Kasey Trenum
Keto Sausage and Egg Casserole Omelet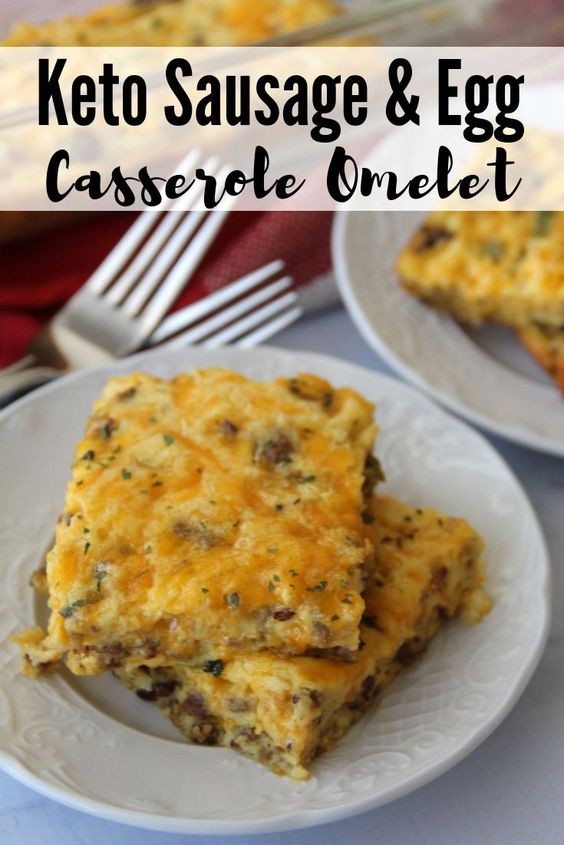 I love an easy breakfast casserole I can make ahead at the beginning of the week that covers several days for us. Having breakfast already prepared makes mornings so much easier plus, there is little mess to clean, which is always a plus. All I have to do is pop a serving in the microwave, and breakfast for my kids is done.
From: Kasey Trenum
Keto Breakfast Pizza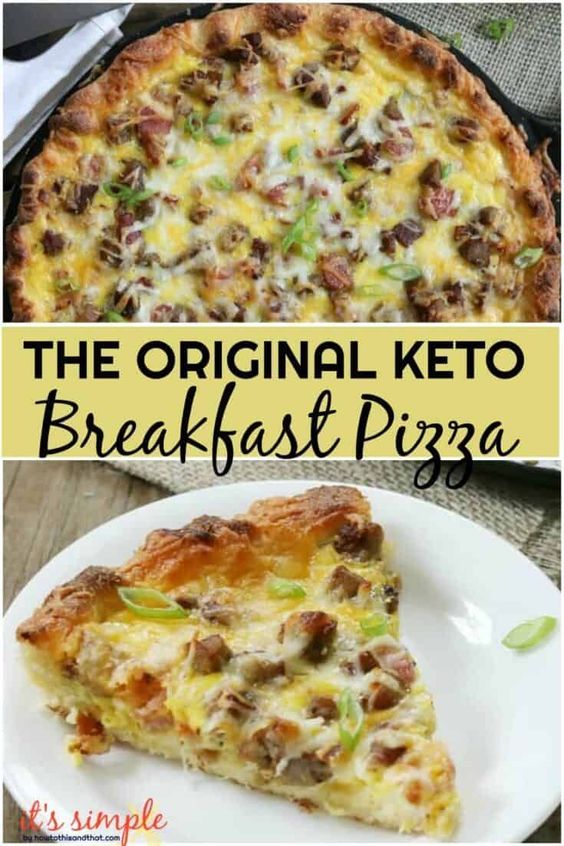 Keto Breakfast Pizza is blowing up the scene! This Meat Lover's Style is a hit among low carbers… ummm   Yes please! This recipe was modeled after my original breakfast pizza recipe including original crust.  When making the transition to low carb I had to convert that recipe to keto approved.  It isn't exactly the same, but it is absolutely delicious and does the trick.  See for yourself!
From: How to This and That
Keto Bacon Egg and Cheese Bites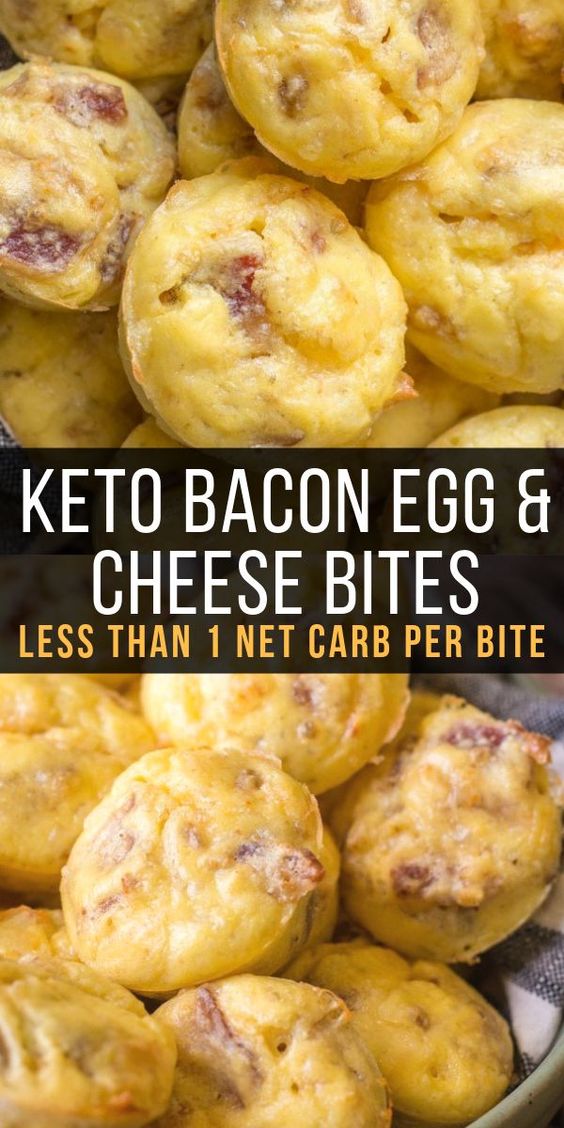 The perfect easy keto breakfast! Try these Keto Bacon Egg and Cheese Bites for an easy grab and go breakfast! Less than one net carb per bite!
From: Maebells
Pin these Keto Breakfast ideas for later!
If you enjoyed this roundup of keto breakfast ideas, please take a moment to pin these to your Keto and Breakfast boards on Pinterest!
Also, follow us on Pinterest for more great recipes and ideas!