When you're scrambling to make a meal for your family and you are looking through the fridge for some food to make. Sometimes you just stumble upon a hidden package of ground beef. You have the materials, only a few hours, and now it's time to decide exactly what you will do.
You're in luck because I've compiled 23 fantastic dinner recipes to make with ground beef that will satisfy the whole family. Give any of these recipes a go and you'll find a well fed extremely happy family, and you'll know that you were able to make a dinner quick in the clutch!
Enjoy these Ground Beef recipes. To view the full recipe of any of these dinner ideas, please click the link under the images.
23 Dinner Recipes With Ground Beef
Healthy Mini Meatloaf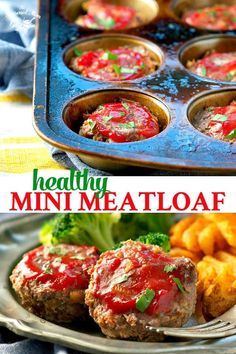 My son's absolute favorite dinner, this Healthy Mini Meatloaf is an easy recipe that warms you from the inside out! The simple weeknight meal is baked in a muffin pan so that it's ready in about 30 minutes!
From: The Seasoned Mom
Beef Noodle Casserole

This beef noodle casserole is ground beef in a rich tomato sauce, tossed with egg noodles then topped with plenty of cheese and baked to perfection. An easy comfort food dinner that's perfect for feeding a crowd.
From: Dinner at the Zoo
Ground Beef Stew

Ground Beef Stew is a thick and creamy gravy with ground beef, potatoes, peas and carrots. Making this in the Instant Pot makes this stew fast and easy! Pair this stew with a crusty dinner roll and you've got yourself one hearty meal!
From: Cooking with Karli
Easy to make Hamburger Casserole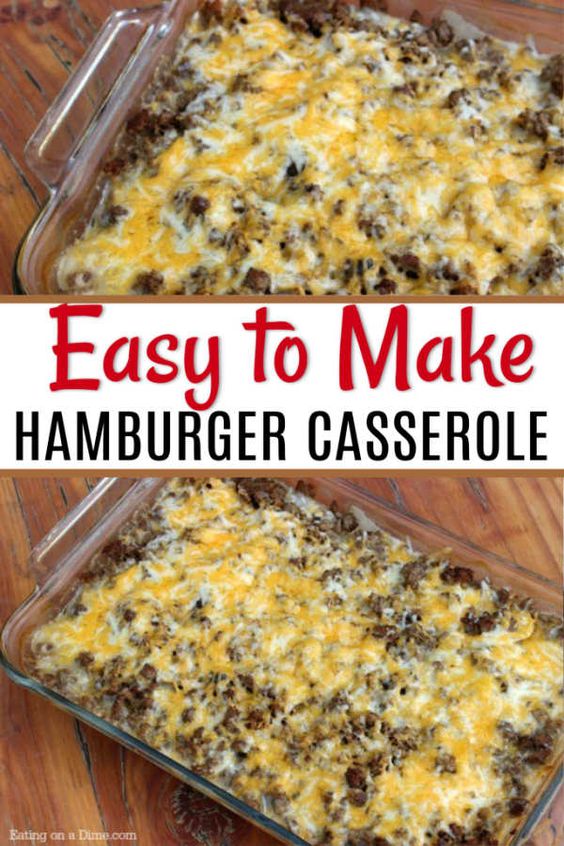 I'm excited today to show you how to make hamburger casserole. My kids devoured this easy dinner idea. It is probably the best beef casserole we have made.
From: Eating on a Dime
Cheesy Crunchy Frito Pie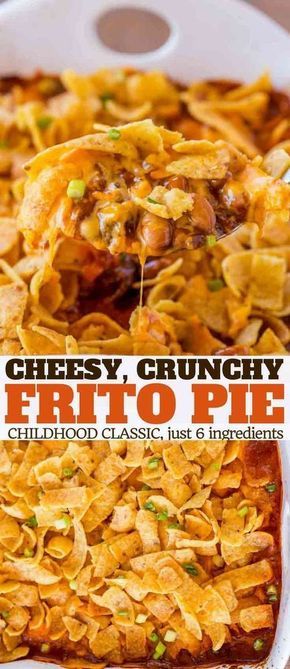 Cheesy Crunchy Frito Pie Recipe with ground beef, ranch style beans, cheese and enchilada sauce baked with crispy Fritos on top is a childhood favorite!
From: Dinner then Dessert
Ground Beef Stroganoff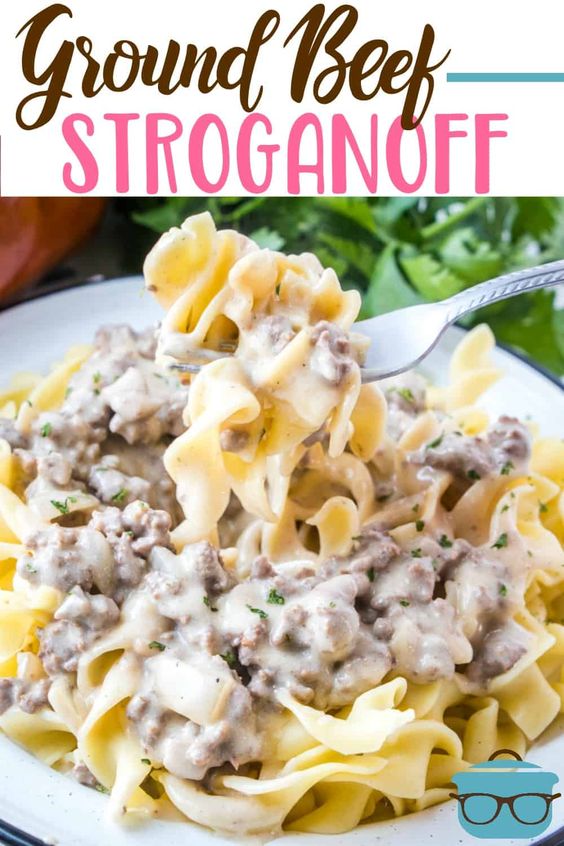 This is the best Ground Beef Stroganoff. It's a flavor-filled creamy hamburger gravy that is best served over egg noodles. Budget friendly, family friendly!
From: The Country Cook
Bacon Cheeseburger Sliders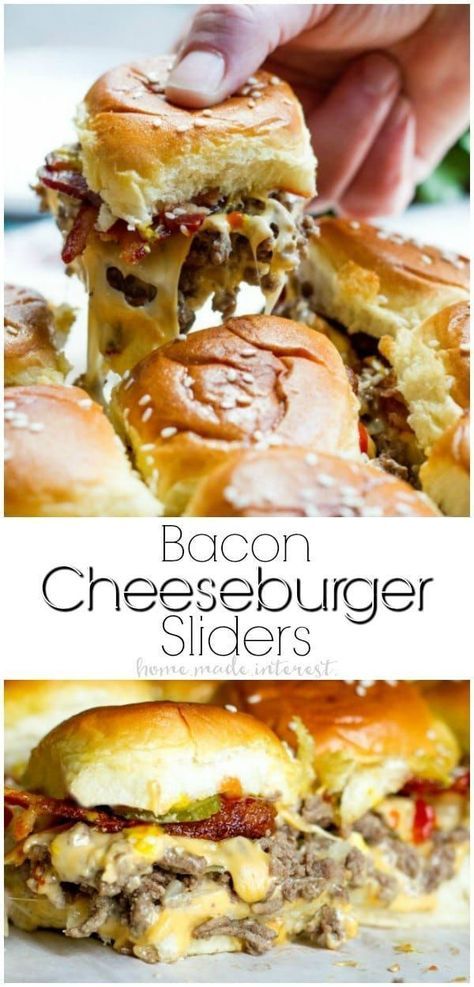 Bacon Cheeseburger Sliders baked in the oven are a deliciously easy way to feed a hungry crowd! Score big when you serve this cheesy appetizer recipe piled high with savory bacon and all of your favorite cheeseburger toppings.
From: Home Made Interest
Salisbury Steak Meatballs with Gravy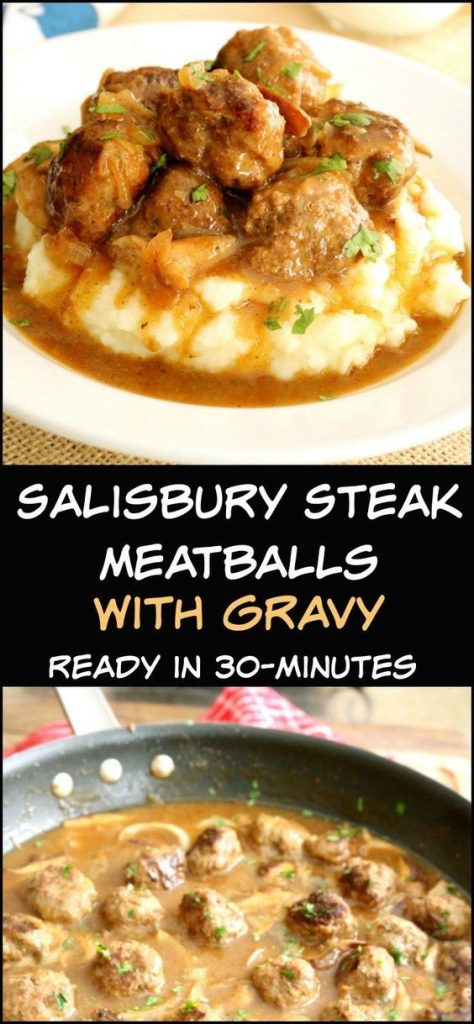 These Salisbury Steak Meatballs with Mushroom Gravy are American classic comfort food. With some modifications to make this meal quicker to prepare than the original recipe, this incredibly delicious dinner recipe is ready in about 30-minutes!
From: Kitchen Dreaming
Korean Ground Beef and Broccoli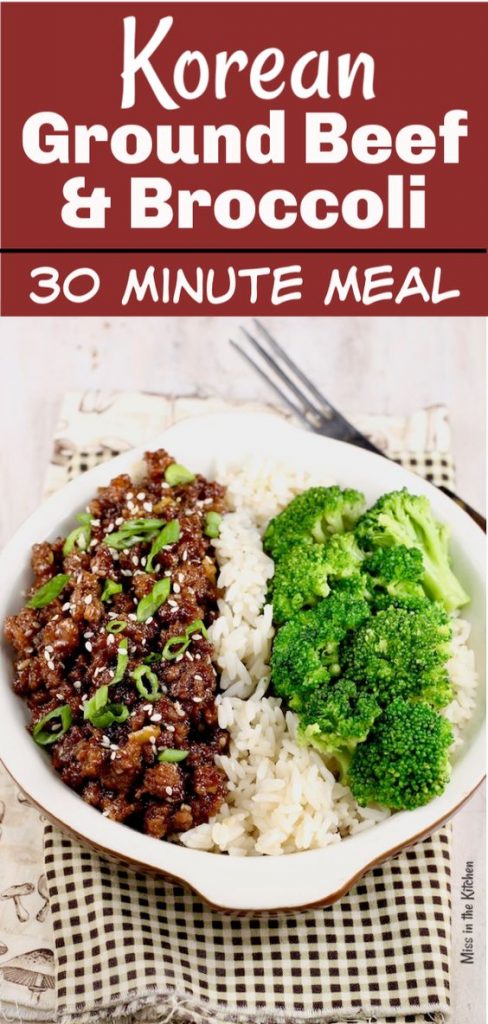 Easy Korean Ground Beef and Broccoli is a delicious meal that comes together in about 30 minutes! Great flavors that the whole family can agree on. A great weeknight dinner to add to your menu!
From: Miss in the Kitchen
Ground Beef Doritos Casserole

Taco seasoned ground beef flavored with salsa and sour cream creates a creaming filling for this Ground Beef Doritos Casserole. Layered with cheeses and crunchy Doritos baked until bubbly and delicious! Top it off with your favorite taco toppings to create a family favorite meal!
From: Cooking Recipe
Sloppy Joe Grilled Cheese Casserole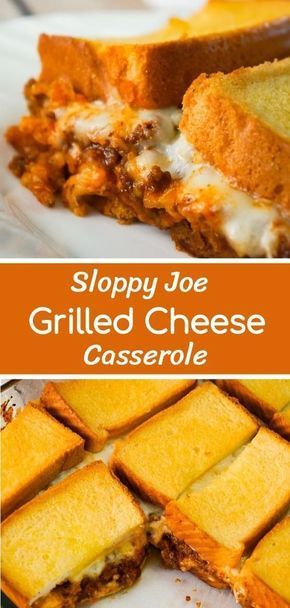 The casserole is an all-time favorite dish. Casserole recipes for dinner are the best of all. Whenever you see Casserole for dinner, it inevitably gets you all excited and happy. I think Casseroles are the recipe for happiness. Casserole recipes are easy and quick. And who would believe that just these few ingredients shall make you such a yummy dish!
From: Hike n Dip
Million Dollar Pasta Bake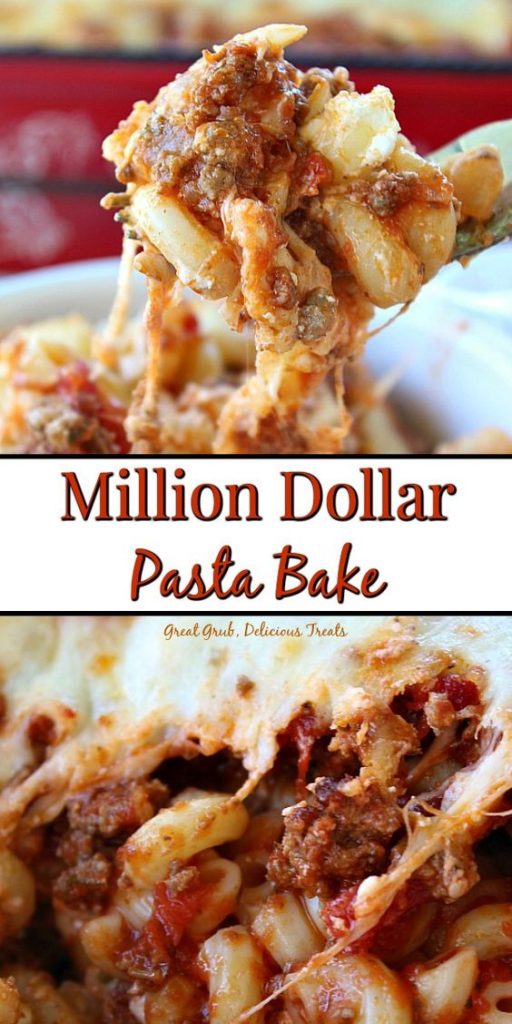 This million dollar pasta bake is definitely comfort food at its best. I'm such a sucker for pasta and could eat it everyday. This cheesy pasta bake recipe is to die for. It's creamy, cheesy and so tasty!
From: Great Grub Delicious Treats
Taco Stuffed Shells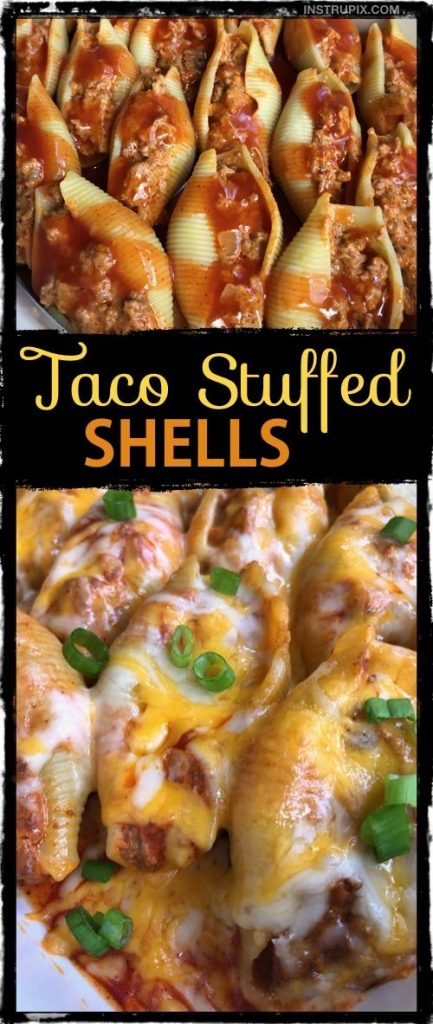 If your family struggles to find dinner ideas that everyone can agree on, then this recipe is for you! The kids and adults will be equally pleased. It's not only delicious, it's also cheap and easy to make.
From: Instrupix
Classic Shepherd's Pie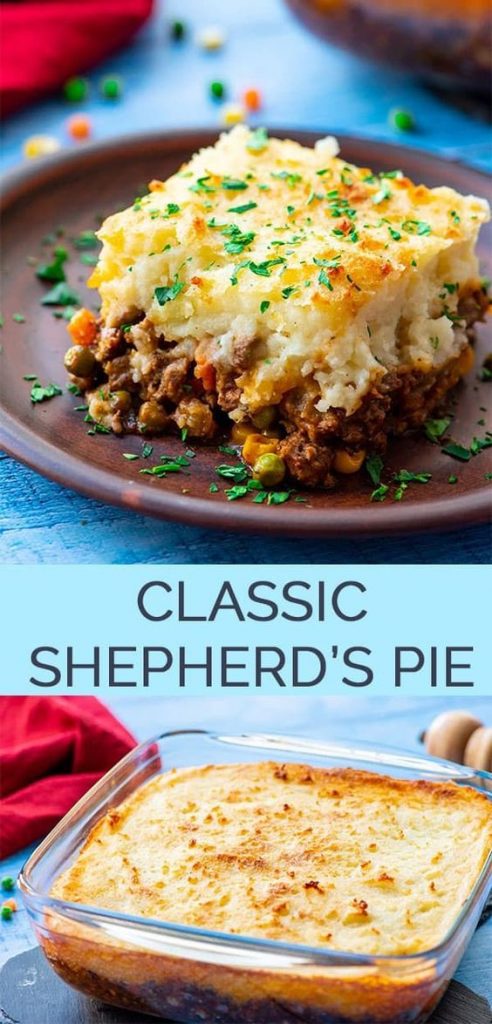 The Best Classic Shepherd's Pie – AKA Shepards Pie or Cottage Pie. Ground Beef (or lamb) with vegetables in a rich gravy, topped with cheesy mashed potatoes, and baked.
From: The Wholesome Dish
Creamy Beef and Shells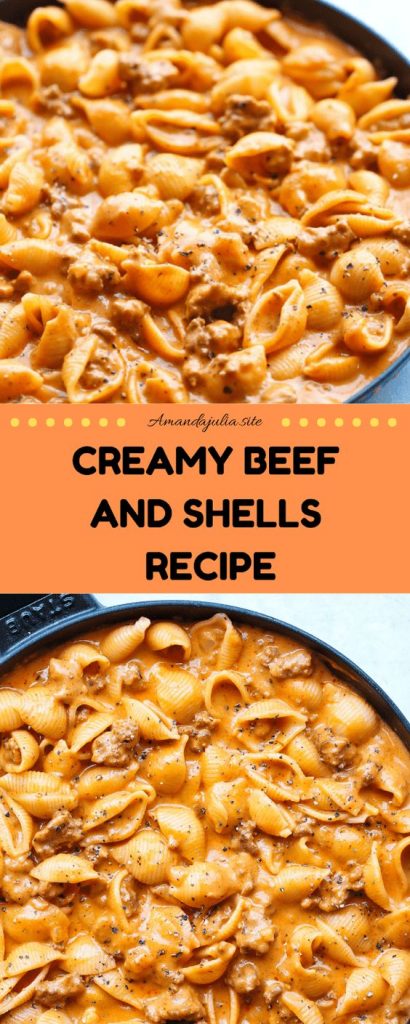 A quick and easy ground beef recipe, this is a pasta dish that will be on your dinner table all week long! So creamy and so comforting!
From: Oteway
Best Ever Salisbury Steak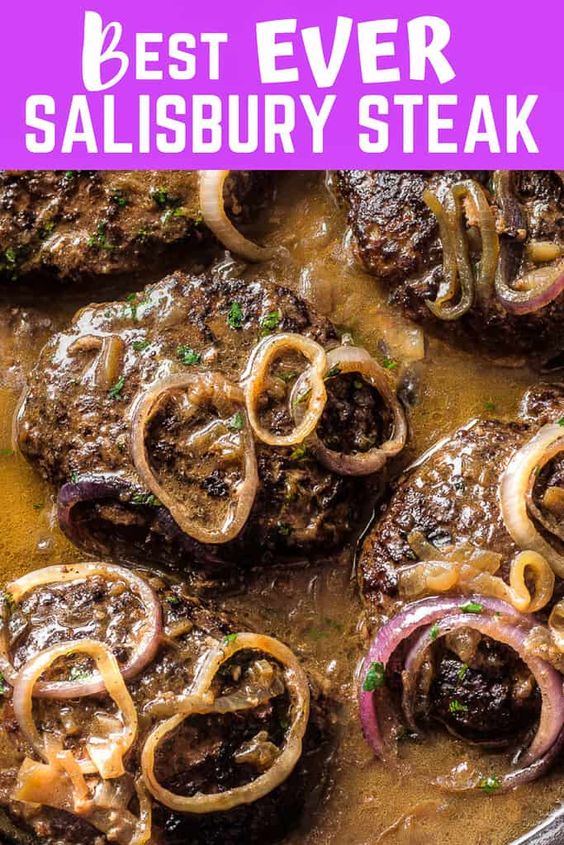 My easy Salisbury steak is my family's favorite. The tender juicy beef patties are simmered in a rich and flavorful homemade brown onion gravy. Make this recipe your no fuss anytime meal! Perfect a side of mashed potatoes!
From: Whisk It Real Gud
Sloppy Joe Frito Pie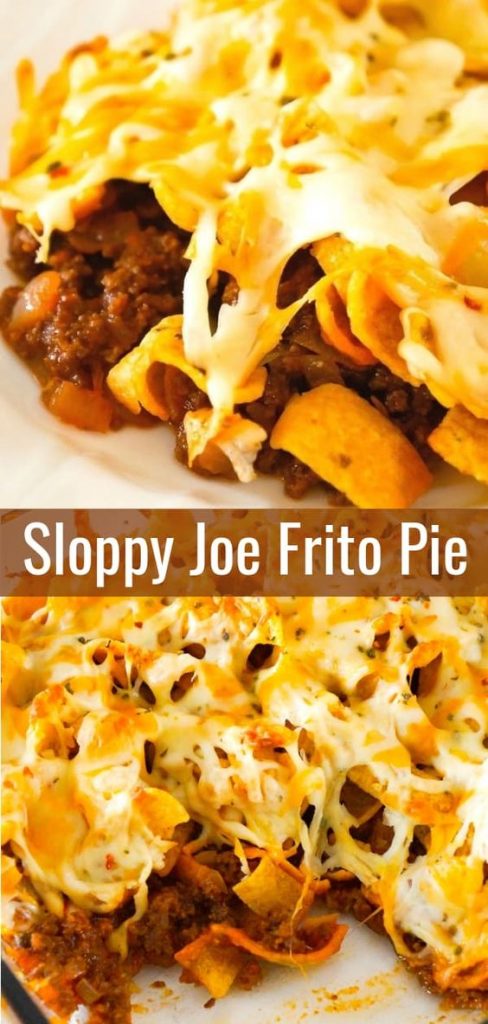 Sloppy Joe Frito Pie is a delicious casserole recipe with ground beef and onions tossed in homemade sloppy joe sauce and topped with Fritos corn chips and shredded cheese.
From: This is Not Diet Food
Taco Soup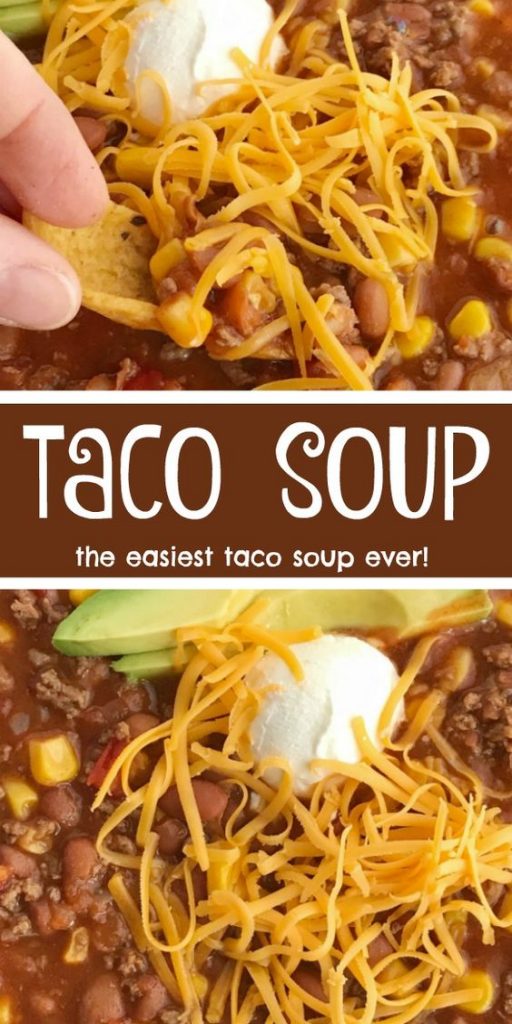 Taco soup is a classic comfort food. There is nothing better than a warm pot of soup on the stove that's simmering away. I always put out bowls of toppings on the counter so that everyone can top theirs how they want. Bowls of Fritos scoops chips (these are a must!), sour cream, shredded cheese, avocado, and anything else you want. We stick to the basics because that's what we love.
From: Together as a Family
Tater Tot Casserole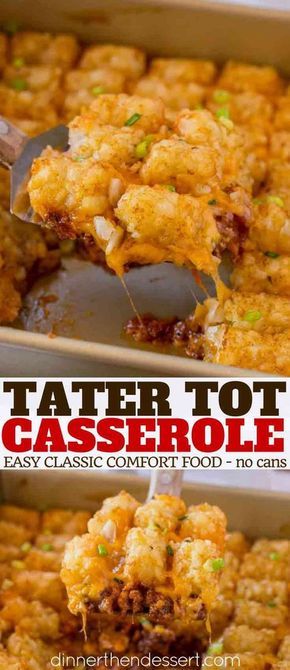 Tater Tot Casserole is a classic comfort food made with ground beef, tater tots, cheesy and a creamy beef sauce topped with cheese.
From: Dinner then Desert
Best Ground Beef Enchiladas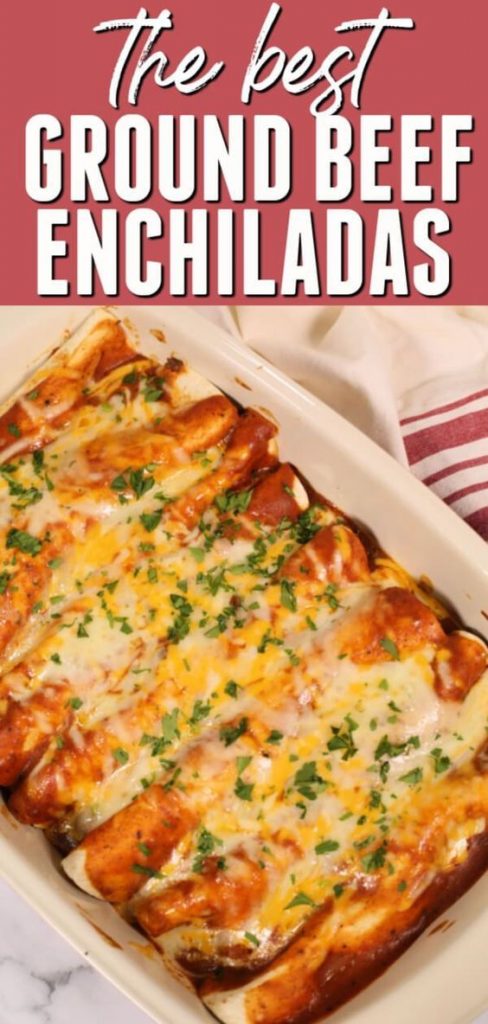 These are the best Ground Beef Enchiladas!  They are ready in about 30 minutes and my family goes crazy for them every time.
From: It Is a Keeper
Cheesy Ground Beef Empanadas

Cheesy Ground Beef Empanadas packed with veggies and meat and wrapped in flaky pie crust make for an irresistibly fun and filling meal the whole family will appreciate.
From: Neighbor Food
Baked Burrito Casserole

Baked Burrito Casserole: This easy casserole recipe is filled with ground beef and loaded with cheese. It's a one dish meal your family will love.
From: Written Reality
Cheesy Ground Beef Pasta Skillet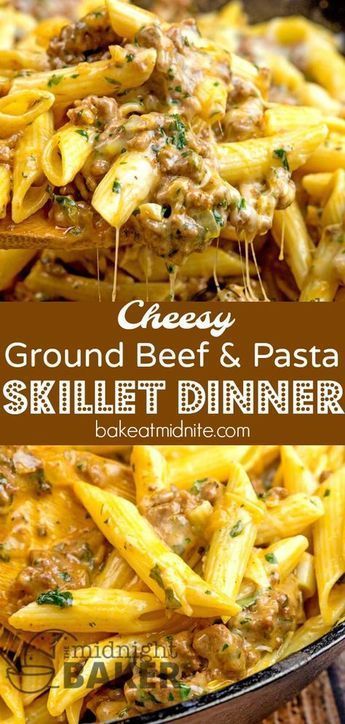 This is one of those one-pot wonders that has excellent flavor. It has a deep savory taste that's sure to please the whole family. I found this so good, I'd even serve it to company!
From: The Midnight Baker
Pin these Ground Beef Dinner Recipe Ideas for later!
If you enjoyed this roundup of Ground Beef Dinner Ideas, don't forget to pin these to your dinner boards on Pinterest! You can also follow Fluffy's Kitchen on Pinterest for more recipes and ideas!