The Ketogenic Diet is great for anyone who is overweight and looking to shed pounds. Originally designed to help with people that suffer from seizures, it was discovered that it could completely overhaul someone's insulin resistance and allowing them to lose weight.
The problem is that some people have questions on what is keto and what isn't. How do you prepare the food to make sure? No problem. With this list you can be sure to have some good keto recipes in your arsenal to work with.
25 Easy Keto Recipes for Beginners
To view the full recipe for any of these keto recipes, please click the links under the images.
Keto Beef and Broccoli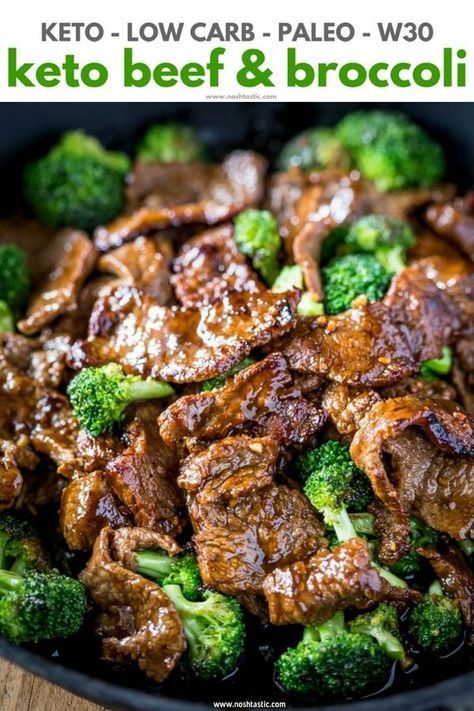 My Low Carb Beef and Broccoli recipe has about 6g net carbs per serving, it's also Paleo and Whole30 compliant so you're good to go!
From: Noshtastic
Keto Pizza Bites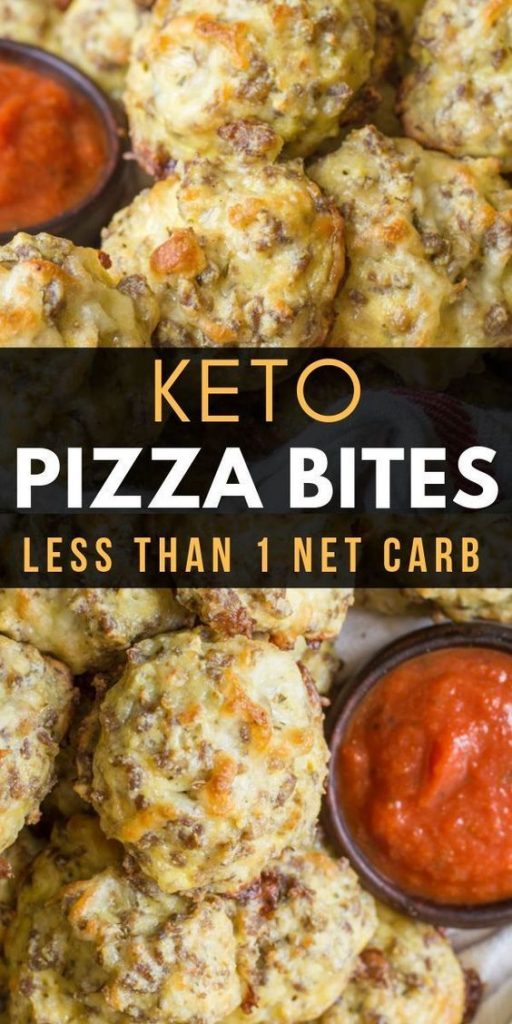 These Easy Keto Pizza Bites are loaded with Italian sausage and mozzarella! Perfect for keto meal prep and under 1 net carb per bite!
From: Maebells
Keto Pretzel Bites

A low carb, keto, gluten free version of soft pretzel bites using fathead dough. This easy, yeast free dough produces a great snack or appetizer that is perfect for game day!
From: Kirbie Cravings
Keto Slow Cooker Taco Soup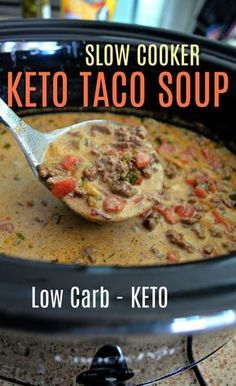 Get out your slow cooker and try this easy slow cooker keto taco soup recipe! It's warm and comforting for cooler evenings and perfect to make any day of the week.
Everyone loves tacos, and this soup has all those delicious flavors in an easy to make soup. And yes, this soup is low carb and keto friendly, but really anyone who loves a hearty ground beef soup would ultimately enjoy this! SO GOOD.
From: Hip 2 Save
Easy Keto Jalapeno Poppers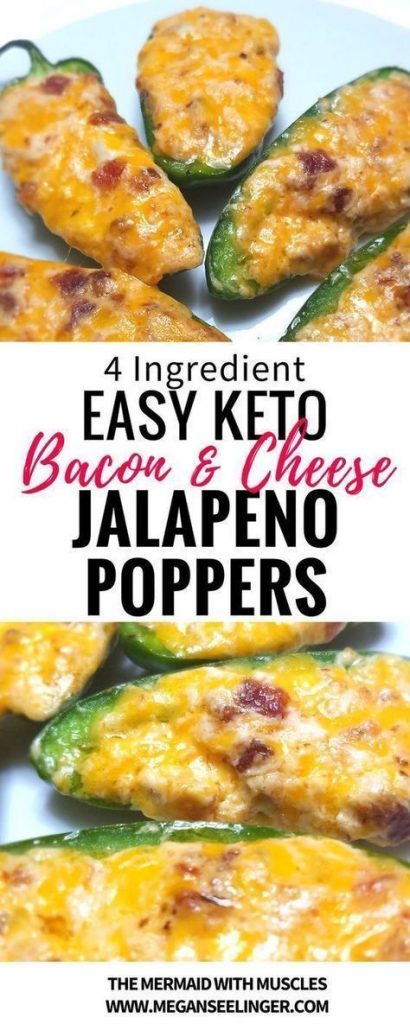 These cream cheese and bacon jalapeno poppers are easy to throw in the oven. The combination of cheese, bacon, and spicy jalapenos makes these the best savory fat bombs, Keto snacks or Keto appetizers for your next party. Although they are naturally low carb jalapeno poppers, even non-ketoers will scarf them down!
From: Megan Seelinger
Best Buttery Garlic Mushrooms

The Best Buttery Garlic Mushrooms | You will love this easy and delicious 10-minute side dish that pairs with anything!
From: Foodgasm
Crockpot Keto Chili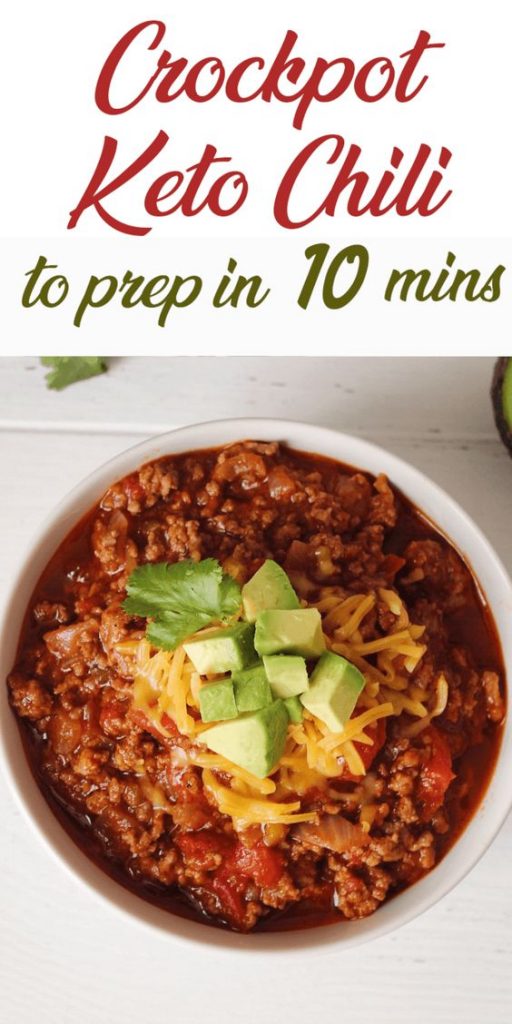 Who knew you could have Chili with all your favorite flavors without the beans? This Keto Crockpot Chili recipe hits all the marks. Get creative using Low Carb toppings like avocado and cheese. Yum!
From: The Health Creative
Keto Peanut Butter Pie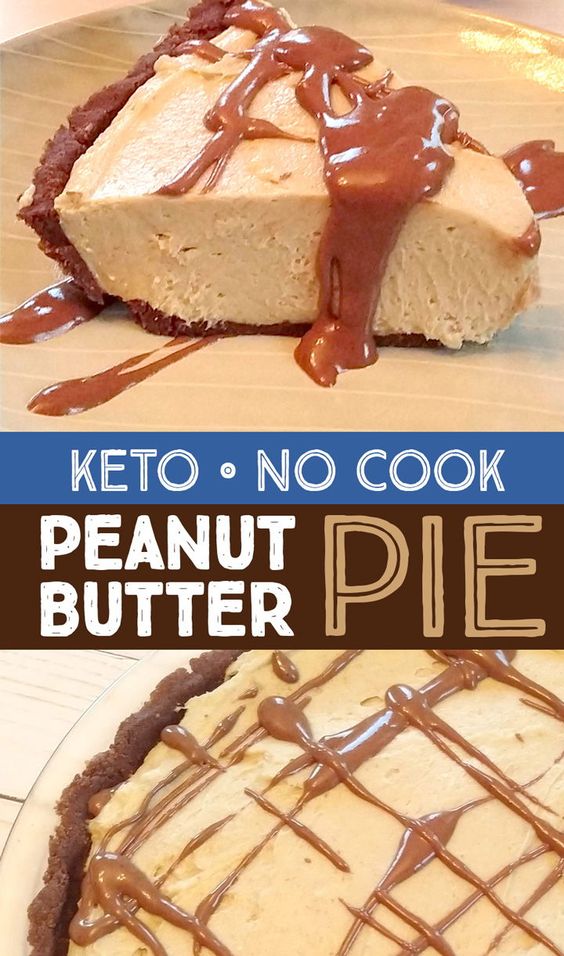 This no cook keto dessert is delicious, and it easily fits into a low carb/high fat lifestyle! This yummy pie uses erythritol to sweeten it. I find that occasionally using zero carb or naturals sweeteners in a treat or dessert can work for most people.
From: Cindy Hillard
Keto Egg Salad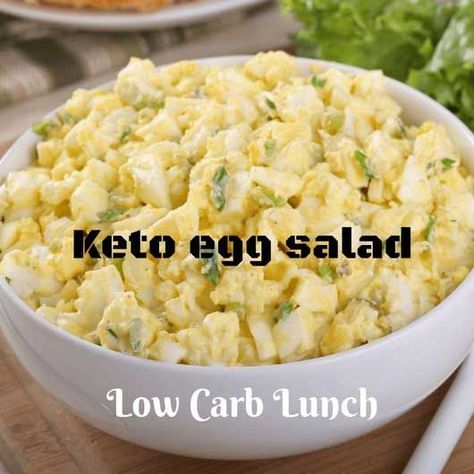 The good egg salad! being brought to barbecues, I have so many bad memories of egg salads left out in the sun for hours and served out to everyone. That taste of the eggs starting to rot, to make one in a long time, it's just an experiment with this keto egg salad.
From: Tasty Fitness Recipes
Keto Chicken Tenders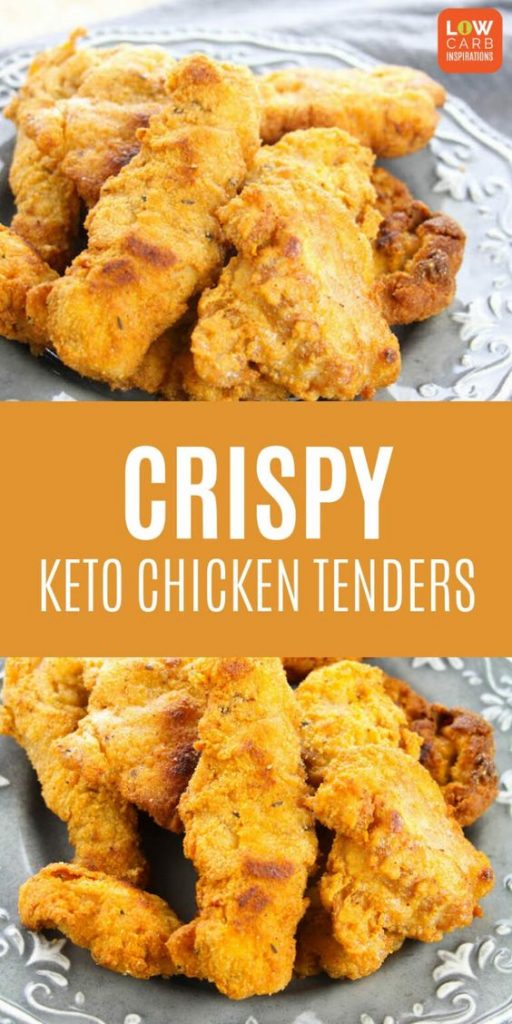 This recipe for Crispy Keto Chicken Tenders is absolutely delightful!  You will probably end up making this recipe at least once a week when you realize how much everyone in the whole family loves it!  It was quickly added to our meal rotation with unanimous approval!
From: Low Carb Inspirations
Keto Brownie Fat Bombs

That's also why most of my fat bomb recipes only yield 4-8 servings.
Because most of the keto fat bomb recipes I post only take between 10-15 minutes of active work, it's pretty easy to try out new recipes.
From: Hungry for Inspiration
Keto Bagels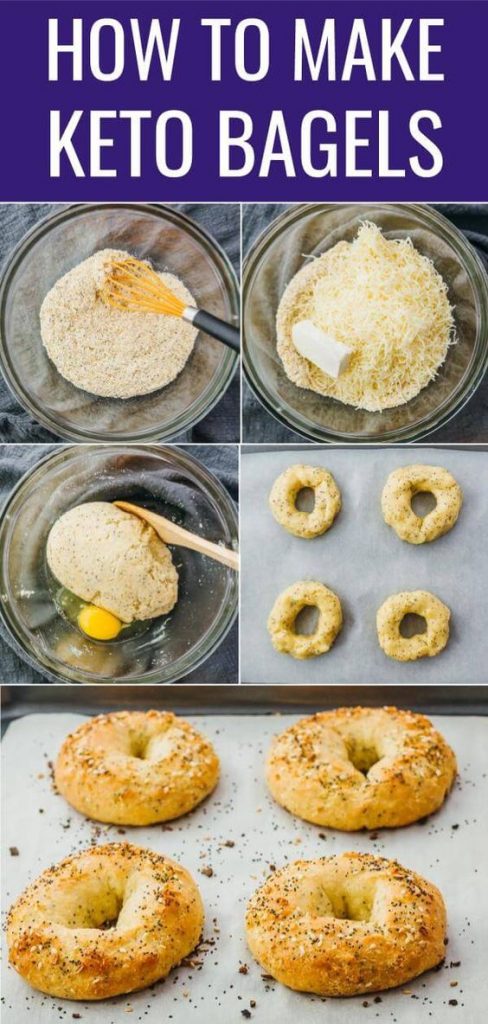 Keto bagels made with low carb ingredients including almond flour and mozzarella cheese, topped with a homemade everything bagel seasoning mix. It's a "fathead" dough recipe that's easy to make, low carb, and gluten free.
From: Savory Tooth
Keto Egg Roll Bowl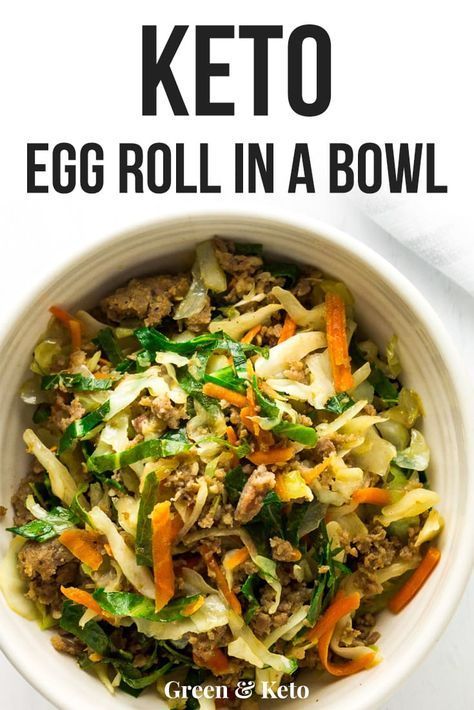 All the flavors of your favorite take-out egg roll, made keto. Take the pork, the veggies, and the delicious sauce.  Leave the gluten and carbs.  Bonus: this Keto Egg Roll in a Bowl recipe is made in one pan and in less than 30 min.  Total weeknight hero.
From: Green and Keto
No Bread Turkey Club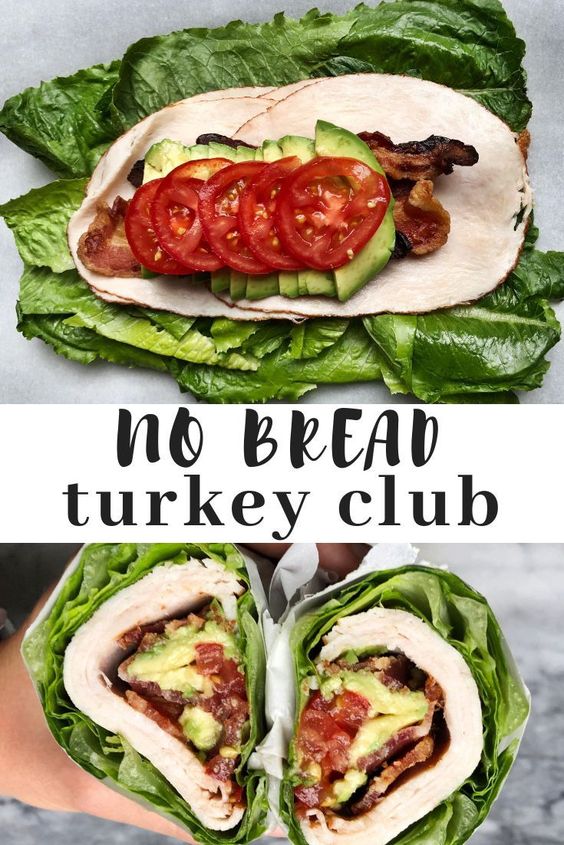 I should share some of the no bread turkey club tips I've learned along the way to help you all out. You MUST use parchment paper to roll it up. If you don't have this you're gonna have a mess on your hands.
It's not going to be pretty to eat a no bread turkey club in public, but it will be delicious. Lots of people ask me, "but how do you eat it!?" and truthfully its a mess. You need to use the parchment paper to keep it all together and kind of pull it down as you go.
From: Mad About Food
Keto Broccoli Cheese Crock Pot Soup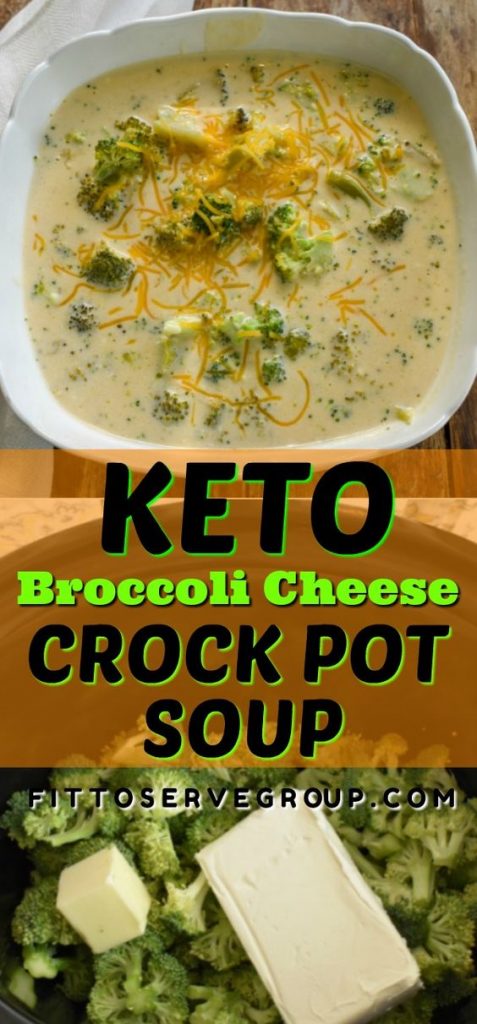 My keto broccoli cheese slow cooker soup is easy, low in carbs, gluten-free and thickened with only cheesy goodness. It's a rich thick low carb broccoli cheese soup that everyone will enjoy.
From: Fit to Serve
Keto Chicken Quesadilla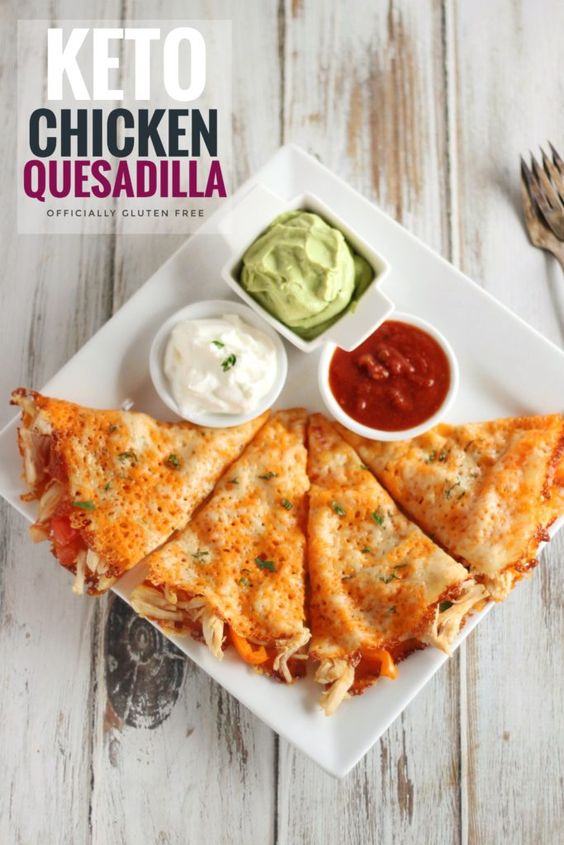 This Cheesy Gluten Free & Keto Chicken Quesadilla Recipe can be Made in Under 20 Minutes!!! It's Incredibly Easy to Make and Tastes Just Like a Traditional Mexican Style Quesadilla. The Low Carb and Keto Cheese Shell is a Perfect Fit for this Classic. You'll Wonder Why you Haven't Tried This Sooner! It Makes an Awesome On The Go Lunch or an Easy to Throw Together Dinner. It Would also Be Great for Parties Because it Can be Made Ahead an Reheated in Just a Few Minutes.
From: Officially Gluten Free
Keto Ice Cream

The hands-down most popular request I've been getting from readers this past month has been for more keto recipes.
But you definitely don't need to be on a ketogenic diet—or any diet—to enjoy this easy and sugar free ice cream.
With just 4 ingredients and the same delicious creaminess of regular dairy ice cream, what's not to love?
From: Chocolate Covered Katie
Keto Chicken Stir Fry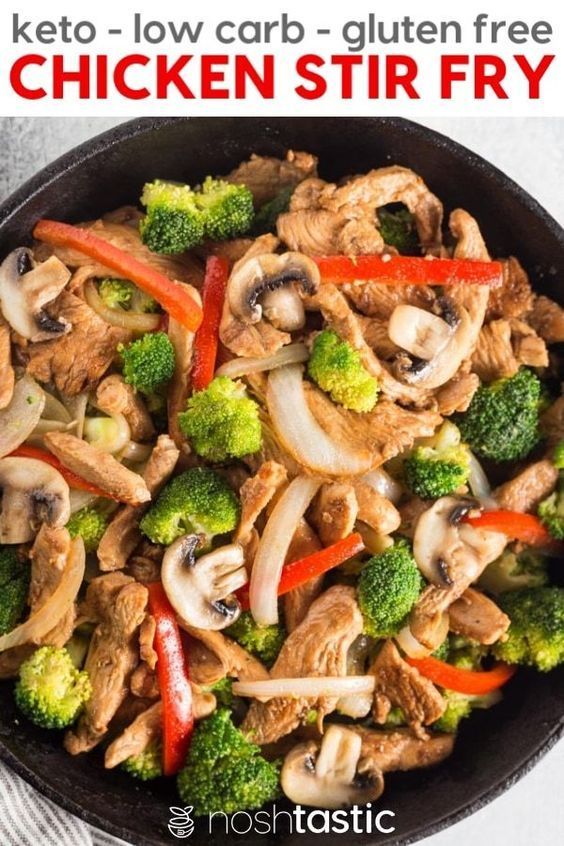 This quick and easy weeknight recipe is perfect to feed the hungry hordes in your house!
Made with everyday ingredients you already have in your pantry, you can throw this tasty stir fry together in next to no time.
From: Noshtastic
Keto Ground Beef Casserole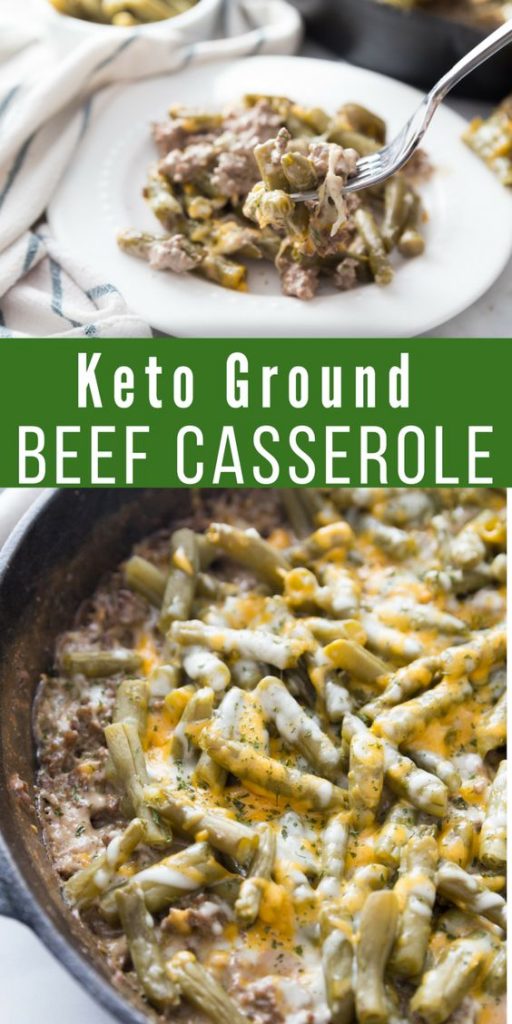 This Keto Ground Beef Casserole is the perfect comfort dish. Easy to make and hearty, you'll love every single bite.
From: Kasey Trenum
Quick Keto Chili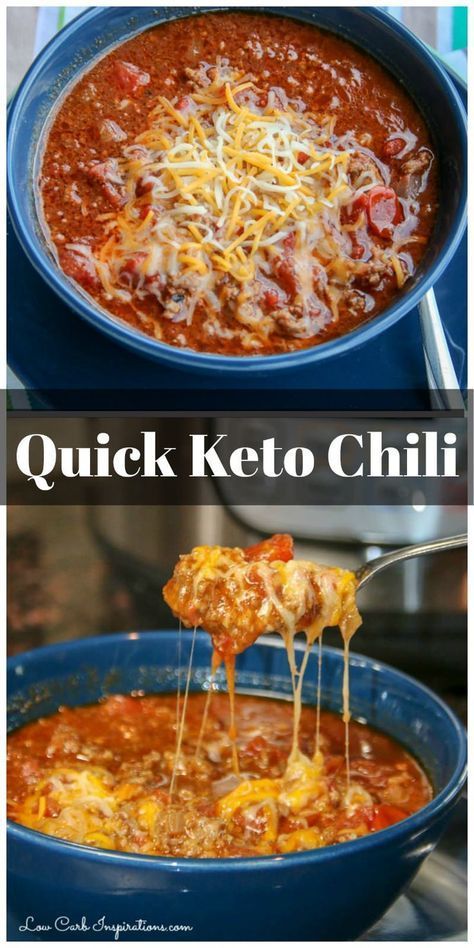 I love this Quick Keto Chili Recipe that's made in the pressure cooker!!  I have an Instant Pot 6 quart and I use it so much.  I've had it for a long time and I swear it's one of my favorite kitchen appliances.
From: i save A to Z
Keto Tuna Melts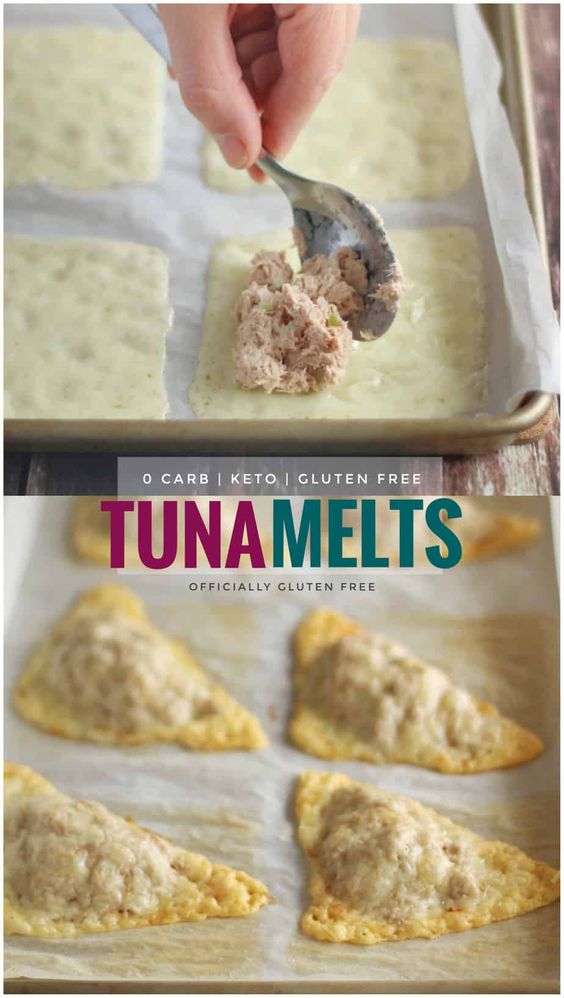 These 4 Ingredient Cheesy Keto Tuna Melts have ZERO Carbs!!!! They're quick to throw together  making them the Perfect No Carb Lunch or Snack. The crispy mozzarella cheese compliments the creamy tuna salad perfectly. You won't even miss the bread!!!
From: Officially Gluten Free
Keto Broccoli Cheese Soup

Broccoli cheese soup is my all-time favorite, and it's really easy to make low carb. I feel like the broccoli counteracts all of that cheese, making it healthy yet super rich and creamy.
From: Instrupix
Keto Sheet Pan Pizza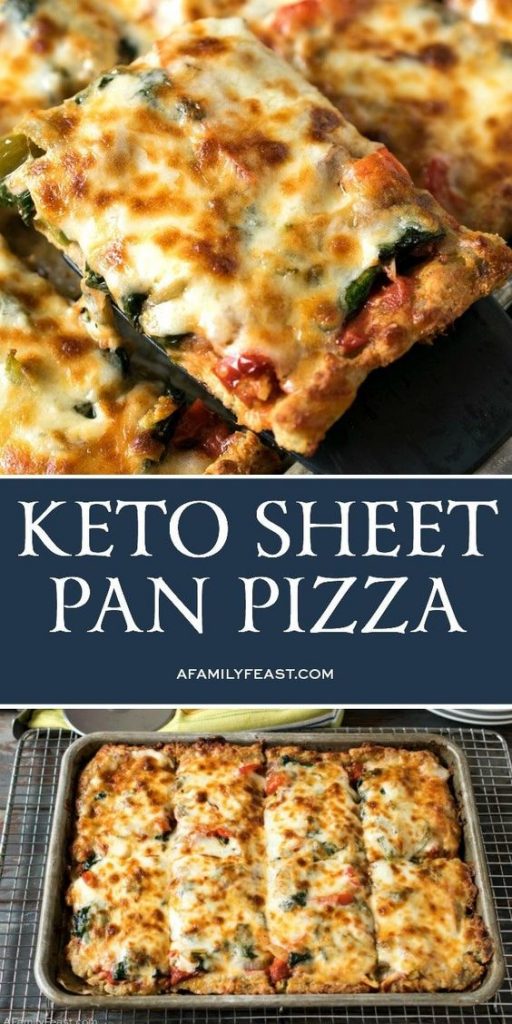 My goal here was to come up with an original, easy keto pizza dough that was high in fat, low in carbs, and moderate in protein — which are the ideal nutritional macros for a keto recipe.
From: A Family Feast
Keto No Bake Cookies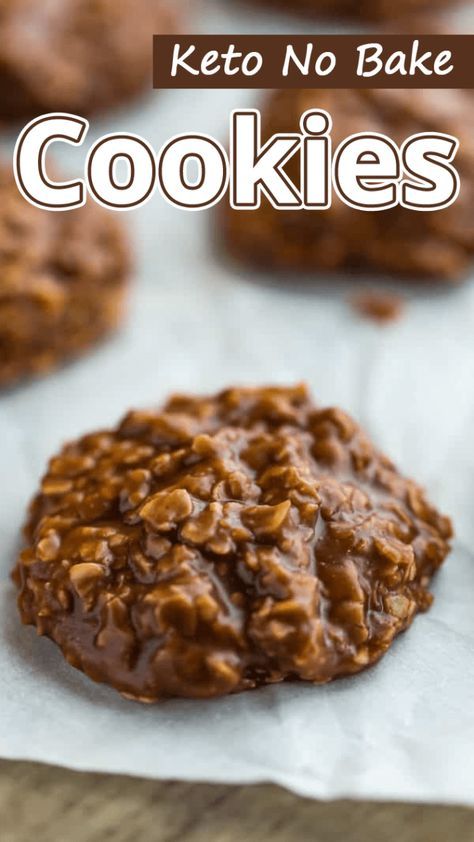 Sweet, crunchy and portable, these keto no bake cookies are the perfect low carb treat. A quick and easy low carb cookie recipe that is sure to be spouse and kid approved.
From: Recommended Tips
Keto Cheesy Garlic Breadsticks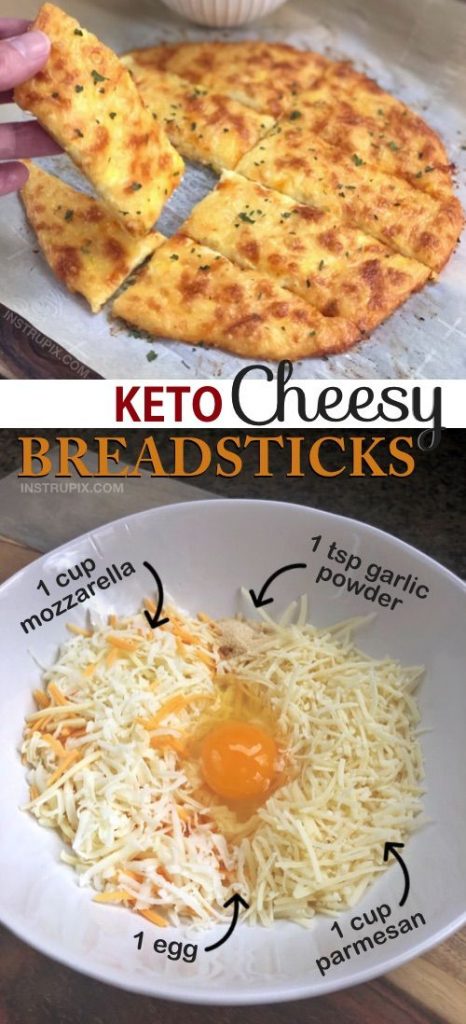 This easy, cheesy, garlicky, delicious keto recipe is made with just 4 simple ingredients! Mozzarella, parmesan, an egg and garlic powder. That may not sound like much, but it's the perfect combination needed to make the best low carb snack you'll ever eat.
From: Instrupix
Pin These Keto Recipes for later!
If you enjoyed this roundup of Easy Keto Recipes for Beginners remember to pin it to your Keto Recipes board on Pinterest. You can also follow Fluffy's Kitchen on Pinterest for more great recipes and ideas!